Robert Shankle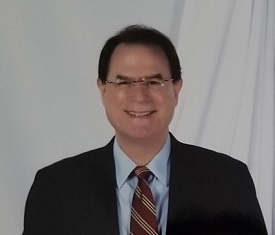 Education:
1982 - University of North Carolina at Greensboro
Bachelor of Music Education

Experience-Field of Education:
2013-present Tennessee State University, Applied Oboe, Clarinet and Saxophone
1985-2022 Trevecca Nazarene University, Clarinet, Saxophone, Oboe instructor
1996-2020 David Lipscomb University, Saxophone instructor
1996-present Cumberland University, Woodwind instructor
2013 Fall Nashville State Community College, Clarinet instructor
1998 Spring Belmont University, Commercial Flute instructor

Other Related Work Experiences:
1979-present - Other teaching experience includes private lessons (home, schools and music stores), sectionals, clinics at local elementary, middle school, high school and universities. I have been a part of outreach programs for schools and the community with The Nashville Symphony and Otter Creek Woodwind Quintets, The Nashville Saxophone Quartet, The Nashville Jazz Orchestra and The Nashville Double Reed Ensemble.
1984-present Performed with: Matt West at the 2022 K-Love Awards, Stewart Copeland, Brett Eldredge (Christmas tours2018-2021), Tim Rushlow, Trisha Yearwood,
Seth McFarlane, Idina Menzel, Christina Chenoweth Aretha Franklin, Natalie Cole, Diana Krall, Garth Brooks, Barry Manilow, Rod Stewart, Harry Connick Jr., Olivia Newton John, The Temptations and Four Tops, Frank Sinatra Jr., Ella Fitzgerald, The Tommy Dorsey Orchestra, Cece Winans, The Nashville Jazz Orchestra, The Nashville Symphony, Nashville Opera, Henry Mancini, Ray Charles, Gladys Knight, Johnny Mathis, Pat and Debbie Boone, Sandy Patti and many others. I has played for touring Broadway shows at TPAC since 1985 ("Mean Girls", "Anastasia", "Hello Dolly", "Wicked", "White Christmas", "The Adams Family", "Shrek"…..) as well as local theatre companies (Studio Tenn, Nashville Repretory Theatre and many others). Performed at the Grand Ole Opry House with "How the Grinch Stole Christmas"

Television/Recordings/Major Performances/Presentations:
Recorded with: : Mandy Barnett "I've Got A Right to Cry" CD with arrangements by Sammy Nestico, Super Mario Bros Game, Garth Brooks and Trisha Yearwood – "Christmas Together" CD, Garth Brooks – "Gunslinger" CD, Faith Hill – "Joy to the World" CD, Lorrie Morgan – "Secret Love" CD, Crystal Gayle – "Sings the Heart and Soul of Hoagie Carmichael" CD, The Nashville Symphony – CD's "West Side Story", "Porky and Bess" and "Mussorgsky Pictures at an Exhibition" Leonard Slatkin conducting. Match Box Twenty – "Mad Season" CD, The Temptations – "Awesome" CD, The Nashville Jazz Orchestra –several CDs. Have recorded for Green Hill Productions, Word Music Group, The United Methodist Publishing House, Baptist Sunday School Board, Arrangers Publishing, Daywind Label……..and with the Nashville String Machine.

Television, Video and Radio:
Tim Rushlow, Alan Jackson – "Let There Be Christmas", Three Dog Night – "Live at the Renaissance Center", Lorrie Morgan – "Prime Time Country" and numerous broadcasts on WPLN "Live in Studio C".
I have performed several times at the Tennessee Music Educators Association conference and played with the Tyler Mire Big Band at the Jazz Education Network (JEN) conference in Louisville, Kentucky on January 7, 2016.