Home >
> Paul ("Chip") Henderson
Chip Henderson
Commercial Guitar, Music Appreciation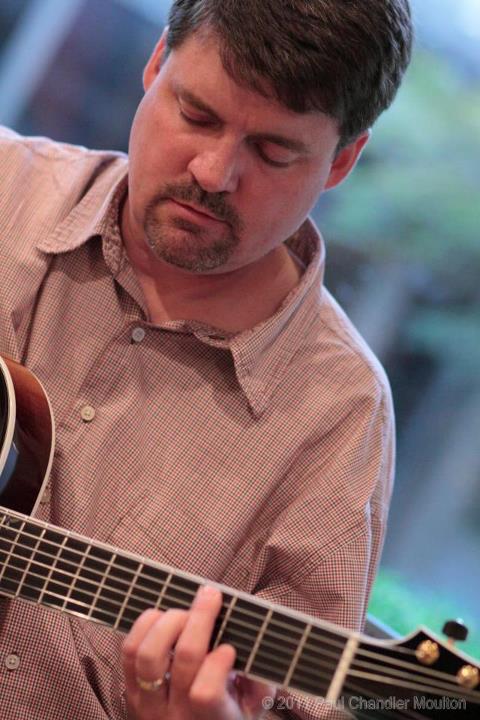 Chip Henderson is an adjunct faculty instructor who joined Tennessee State University's Music Department in 2011. He teaches applied guitar lessons and music appreciation.

Chip received both his Master of Music and Bachelor of Music degrees from the University of Memphis. While attending the University of Memphis, Mr. Henderson had the opportunity to study with former Count Basie guitarist and author Charlton Johnson. His studies have also included masterclasses and workshops with renowned jazz guitarists Attila Zoller, Freddie Bryant, Mark Elf, Peter Leitch, Calvin Newborn, Mundell Lowe, and Bucky Pizzarelli.

Chip regularly performs in musical settings ranging from traditional Dixieland to chamber orchestras. During his career he has performed formally and informally with notable musicians such as Marvin Stamm, Frank Foster, Ernie Watts, Bill Mobley, James Williams, Donald Brown, Mulgrew Miller, Alvin Fielder, George Cartwright and Mundell Lowe.

Aside from performing with various small jazz groups and big bands in the Memphis metropolitan area, he has appeared numerous times with the Jazz Orchestra of the Delta, the IRIS Chamber Orchestra, the Memphis Symphony, the Jackson Symphony (TN), the University of Memphis Faculty Chamber Ensemble, and Opus 1 Chamber Orchestra. Chip's ability to double on various stringed instruments has allowed him to work with the national touring companies of Chicago, Monty Python's Spam-a-Lot, The Lion King, High School Musical, 9 To 5, and Shrek The Musical.

Along with his teaching duties at Tennessee State University and Belmont University, Chip is also a freelance arranger for Hal Leonard's Jazz Guitar Division, a regular contributor to Just Jazz Guitar Magazine, and has written several articles for the Grove Dictionary of American Music, 2nd ed. He is a member of ASCAP, NARAS (voting member), AFM (Locals 275 and 71), and a charter member of the Jazz Education Network.
Chip endorses Benedetto Guitars and D'Addario Strings. Visit www.chiphendersonmusic.com for more information.
Contact Mr. Henderson
Office: PA 269, (615) 963-4954
---
webpage contact:
Music