Home >
> Dr. Joseph VanDyke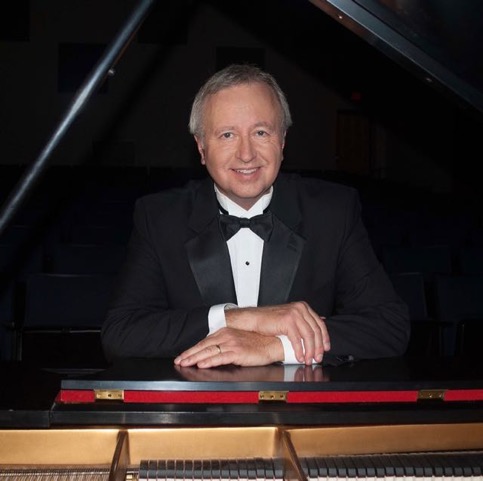 Dr. Joseph Van Dyke
Piano Area Leader, Music Theory
Joseph Van Dyke is Associate Professor and Piano Area Leader at Tennessee State University. He holds a Bachelor's degree in music education and a Master of Music degree in piano performance from Austin Peay State University, and a Doctor of Musical Arts degree in piano performance from The Ohio State University. His doctoral dissertation "George Gershwin's An American in Paris for Two Pianos: A Critical Score Study and Performance Guide" was the winner of the A. Peter Costanza Distinguished D.M.A. Document Award, a faculty-chosen award presented annually to the most outstanding  D.M.A. document in the OSU School of Music. He was a winner of the annual concerto competition at APSU and has performed in master classes with David Burge and Leon Bates. He has studied piano with James Mathis, Jeffrey Wood, and Caroline Hong.

Dr. Van Dyke began piano lessons at age four, and he has many years of experience as a performer of both classical and commercial music. He is a former Warner Brothers recording artist as a member of the group Bandana, and his professional credits include tours of North America and Europe with various other Nashville recording artists. He was a regular performer with Jeannie Seely on the Grand Ole Opry for many years, and served for nine years as the keyboardist for Randy Travis. His recording experience includes sessions for singers such as the Grammy-winning K.T. Oslin and Randy Travis. Recent projects include Travis' Warner Brothers releases Influence Vols. 1 & 2, The Man I Am. He has performed in venues such as Caesars Palace, Universal Amphitheatre, and Carnegie Hall. His television performances include The Tonight Show, Late Show with David Letterman, The Grammy Awards, The American Music Awards, The Today Show, The Academy of Country Music Awards, Austin City Limits, and Good Morning America.
Dr. Van Dyke teaches piano and music theory at TSU, and also oversees the James A. Hefner Piano Competition.
Contact: jvandyke@tnstate.edu
(615) 963-5348