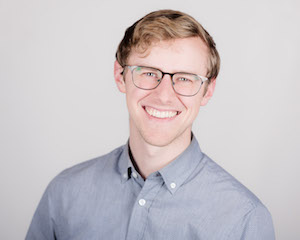 Trevor Thornton is a full-time professor at Tennessee State University, where he teaches piano proficiency and music appreciation in addition to serving as one of the faculty accompanists. He enjoys active engagement in the field of piano pedagogy. He serves on the New Professionals Committee for the National Conference on Keyboard Pedagogy (NCKP), where he presented in 2019 and 2021. His presentation, "Growth Mindset from the Start: Strategies for Beginner Group Piano" was featured at the Music Teachers National Association (MTNA) National Conference in March of 2022. Thornton has been published by the Piano Magazine, formerly Clavier Companion. His pedagogy training took place at the New School for Music Study in Kingston, New Jersey, where he was mentored by Marvin Blickenstaff, Amy Glennon, and Dr. Rebecca Pennington before serving on the faculty of the New School and as the Interim Admissions Director.

As a performer, Thornton has taken the stage at the Aspen Music Festival in 2012 and 2014, the Kauffman Center for the Performing Arts, the Schermerhorn Symphony Center, and in the stunning Haydnsaal in Eisenstadt, Austria. In addition to performing standard repertoire, Thornton has frequently performed with the composer and pianist Philip Daniel, who also recorded Thornton's first Spotify release in 2021, a set of five piano compositions in an EP titled "prelude."

Trevor is a native of Nashville, TN, and grew up taking music lessons at the Blair School of Music, where he studied piano with Jama Reagan. He received his bachelor's and master's in piano performance from the University of Missouri—Kansas City's Conservatory for Music and Dance under the mentorship of Dr. Robert Weirich and Dr. Diane Petrella.