Jessica Hanson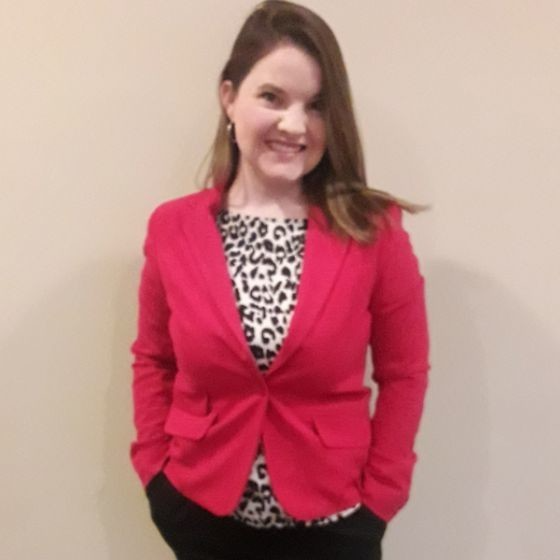 Instructor
Department of Languages, Literature and Philosophy

Education
Endorsement (Teaching Exceptional Learners) Relay Graduate School of Education 2019-2020.
K-6 (Elementary Education Licensure) The New Teacher Project 2015-2016. Ed.S. (Culture, Cognition, & the Learning Process) Middle Tennessee State University 2013-2015.
M.A. (English) Jacksonville State University 2010-2011.
B.A. (English, Drama), Jacksonville State University 2006-2010.
146 Humanities
jhanson2@tnstate.edu

BIO

Jessica Hanson was born and raised in Oxford, Alabama, but has lived in Middle Tennessee since 2012. Her research interests predominantly focus on African American literature/history, mental health, and equitable representation across cultures, genders, sexual orientations, and exceptional learners. Ms. Hanson has taught English, social studies, and exceptional learners at the elementary and secondary levels. She also taught literature and composition courses at community colleges, before coming to TSU in 2020. Her pedagogical goal is to create a safe-space for all students to engage confidently and respectfully regarding inclusive but often revelatory topics-challenging their possible biases, while developing their own unique voices and analytical skill sets. Her future professional goal is to pursue a Public History Ph.D., specializing in oral history: folklore, intending to highlight the voices of multicultural underrepresented communities, globally.
Selected Academic and/or Popular Press Publications
"Marketing The Movie-Going Experience," ShowTime Independent Marketing Edge (Winter 2010/2011): 60-63.
Selected Conference Presentations
"Dealing with Generational Trauma and Mental Health During the COVID-19 Pandemic" TSU Virtual Honor's College T.E.D. Talk (TSU Educational Discovery), 20 October 2020. Tennessee State University.
"Natasha Trethewey Poetry Reading/Presentation" Diversity Club's African American Read-In, 24 February 2015. Motlow State Community College.
"Masculinity and Race in Rebecca Harding Davis's Waiting for the Verdict" Global Discourses in Women's and Gender Studies Conference, 3 April 2013. Middle Tennessee State University.
"The Gothic, Grotesque, and Carnivalesque in Spirited Away and Other Animation." University of Georgia Graduate Student Organization, March 2013. University of Georgia.
Awards and Honors

2016-2017 Teacher of the Year on behalf of Neely's Bend College Prep by the Madison Chamber of Commerce
2016-2017 nominated Teach Like a Champion Fellow, Neely's Bend College Prep
2014 Professional Development Fellow Selection Trip to Uncommon Schools' campuses, Purpose Preparatory Academy Charter School, Newark, New Jersey
2014-2016 AmeriCorps Year of Service Grant, The Nashville Teaching Fellows
2012-2016 Ph.D. [Full Tuition & Books] Graduate Assistantship, Middle Tennessee State University, English Department
2012 International Honorary Organization for Women Educators Scholarship, Alpha Delta Kappa
2011 Student Employees Scholarship, ShowTime Independent Marketing Edge
Classes Taught at TSU
ENGL1010-Freshman English I
ENGL1020-Freshman English II