UDC Competition Congratulation!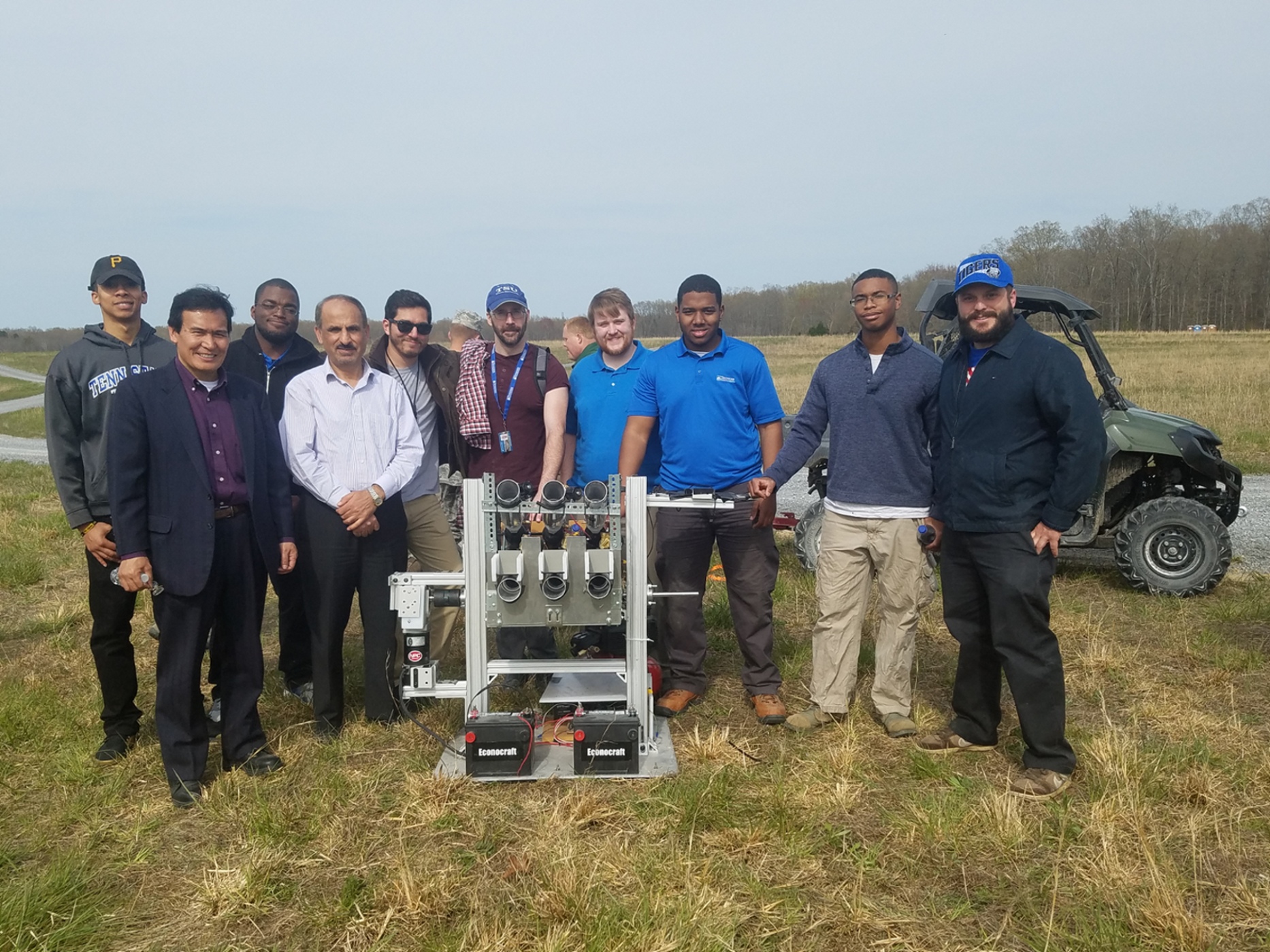 Congratulations to the TSU engineering design team that participated in the 2018 AFRL Design Challenge. TSU was selected among the top three universities who competed and received honorable mention for innovative image processing code and good report.
From left to right: Tyler Ridley, Dr. Fenghui Yao, Justin Campbell, Dr. Saleh Zein-Sabatto, Ryan Black, Jared Adkins, Mathew Mclendon, Kevin Scott, Larry Perdue, and Sam Wilson.