Middle Tennessee STEM Innovation Hub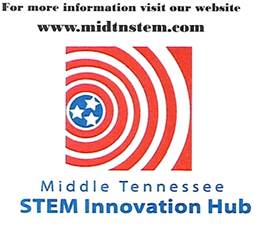 Dr. S. Keith Hargrove, Dean of the College of Engineering at Tennessee State University and the Middle Tennessee STEM Innovation Hub, proudly announce the 5th Annual STEM EXPO to be held at the TSU Gentry Center on April 6, 2017. Entrants from public, private, and parochial schools from the middle Tennessee region will gather at the Gentry Center from 7am till 2pm displaying the results of their STEM projects in one of five categories, spanning science, mathematics, engineering, and technology fields. Every entry will compete for bronze, silver, or gold medals based on evaluations from teams of professionals interacting with teams of students. STEM EXPO sponsors will select from among all entries for special awards. Everyone is invited to see students' ideas for innovative solutions to problems and to celebrate the best that STEM has to offer in Middle Tennessee. For more information, visit www.midtnstem.com.
For more information, write the College of Engineering
Tennessee State University
3500 John A. Merritt Blvd., Nashville, TN 37209, or call (615) 963-5401.
---
webpage contact:
College of Engineering