Home >
> Pre-Law Advising
Pre-Law Advising
Preparing Students for Law School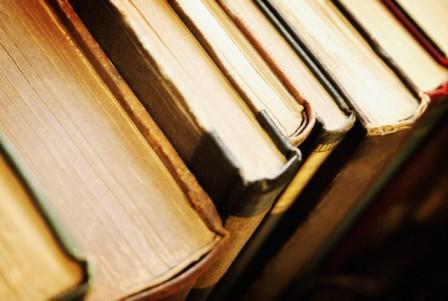 Greetings to all students at Tennessee State University interested in attending law school. This site will help you in your preparation. The goal of this site is to help students on their journey:

Who can answer my questions?
What major should I choose?
What classes do I take?
Where can I find information about law schools, admission requirements, and the LSAT?
Who Can Answer My Questions?

The College of Liberal Arts provides pre-law advising services to all students, regardless of major or college. The designated pre-law advisor is Dr. Robert Smith, an assistant professor in the Department of Criminal Justice.

Dr. Smith's office is located in Crouch Hall 313-E. You may contact him with questions, or to set up an advising appointment, at rsmith9@tnstate.edu.
A pre-law advising session does not take the place of meeting with your regularly assigned advisor, who is responsible for helping you make progress in your major. Dr. Smith will help you plan for law school within the parameters of your major, help you identify resources, and help keep you moving in the right direction.

What Major Should I Choose?

Many students have a preconceived notion that to go to law school they need to study pre-law as an undergraduate.

Nothing could be further from the truth!

"Pre-law" is not an undergraduate major.

Furthermore, law schools frown upon this designation. Law schools do not want undergraduates who are narrowly educated; they want students who are broadly educated.

ANY MAJOR can qualify you for law school. The key is that you develop your reading, writing, and critical thinking skills. You want to choose a major and courses in your major that challenge you, require you to think critically, require reading and analysis, and writing!

Within those parameters, any major is acceptable.

What Classes Do I Take?

First, you should be taking courses that meet your degree requirements. In your major, when given options, choose the courses that are the most challenging.

Which courses have the most reading requirements?

Which have the most writing requirements?

Which courses require you to present your ideas in class?

Which courses will challenge you intellectually?

Which courses have professors that will challenge you?

The goal is to get the best education possible. Law schools want students who can think, read, write, and speak!

Outside of your major, choose a challenging minor or electives that reinforce these goals.

Where Can I Find Information About Law Schools, Admission Requirements, and the LSAT?

Admission to law school is highly competitive. As a result, your undergraduate GPA is very important. You want your grades to be as high as possible.

Another important factor in law school admissions will be your Law School Admissions Test (LSAT) score. The test consists of five 35 minute multiple choice sections that test your ability in reading comprehension, analytical reasoning, and logical reasoning. It concludes with a 35 minute writing sample. The best time to take the LSAT is in June of your junior year, or October of your senior year, which will allow you to meet the application deadlines in the first part of the spring semester of your senior year.

Other important factors are your letters of reference and your personal statement.

While there are many websites that have valuable information about law schools, LSAC.org is the definitive place to find the information you need. The Law School Admissions Council (LSAC) website has information about thinking about law school, applying to law school, choosing a law school, financing law school, diversity initiatives, and it administers the LSAT. For online law school resources, LSAC.org is the place to start.
---