Department of Respiratory Care and Health Information
  AN IMPORTANT MESSAGE FROM
DEPARTMENT CHAIR
Dr. Christine Hamilton 

The Department of Respiratory Care & Health Information is committed to the values of fostering community, ensuring accessibility, and facilitating deep learning across and beyond the academic curriculum. We have prioritized the safety and well-being of students, faculty, and staff and will implement recommended best practices for limiting exposure to COVID-19 in a campus setting.
Our Mission: The mission of the RC & HIM Department is to provide its students with quality education for successful careers in the healthcare industry through engagement in clinical practice/research, the pursuit of graduate study in the related field, lifelong learning, and service to the community.
There are two separate bachelor's degree programs within the: the B.S. with a major in Cardiorespiratory Care Science degree program and the B. S. with a major in Health Information Management degree program. Each program has its own admission requirements in addition to the university admission requirements. 
Dr. Christine A. Hamilton, DHSc, RRT
Associate Professor
Department Chair & CRCS Program Director
chamilt5@tnstate.edu
(615) 963.7420
--------------------------------------------------------------------------------
The overall goal of the baccalaureate degree program in Cardio-Respiratory Care Sciences is to provide an educational curriculum designed to prepare students for registration by the National Board for Respiratory Care, expanded duty practice of respiratory care, to be educators, staff therapists, and supervisors in the field of respiratory care. 
Our Cardio-Respiratory Care students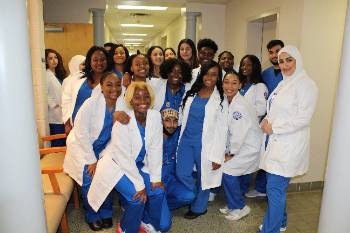 .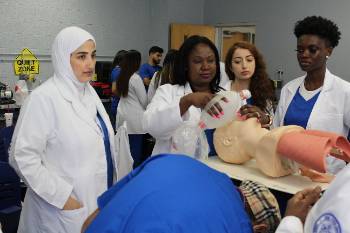 Cardiopulmonary Resuscitation demonstration.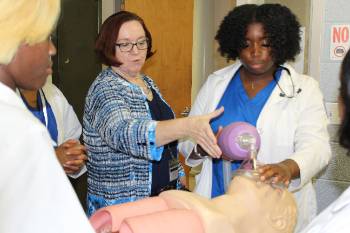 Professor Christine Hamilton and Cardio students - Breathing.
---