Transfer Credit Evaluation Process
Steps to Take
All accepted coursework completed at previously attended colleges and universities will be posted to the student's record as part of the transfer process.The processing of courses will be done upon receipt of all of the student's official transcript(s).Transfer credit will only be posted once the student is admitted to the university.
The Transfer Evaluation System (TES) is a helpful guide for students and advisors which shows TSU course equivalencies from hundreds of colleges and universities across the country. This guide is subject to change as course content changes over time. It is important for students to understand that while courses will transfer, they may or may not apply toward your degree program. If a course does not appear in the list, then an official course equivalency has not been determined by the department as of yet. Courses and schools will be added to the list as official equivalencies are determined. A class listing on the TES website does not guarantee that it is currently offered at either school.
HOW TO USE/READ THE TES WEBSITE
Click here to access the Transfer Evaluation System Website 
Select the state where your school is located
Select the school name.
A chart will display like the sample below:
Transfer Course

TSU Equivalent Course

AAS 0162
Art of Africa/Ocean
ART ELLD
LD: Art of Africa/Ocean
AAS 0201
Intro to Afro-Amer
HIST2040
Afro-Amer to 1865
AAS 0202
Intro to Afro-Amer
HIST 2050
Afro-Amer Since 1865
AAS 0211
Intro to African Stu
AAS 2100
Intro African-American
AAS 0310
Intro to Afro-Amer
AAS ELUD
UD: Intro to Afro-Amer
Courses equated to ELLD (ELective Lower Division) indicate there is no direct equivalencies and will transfer as lower-division elective credit.
Courses equated to ELUD (ELective Upper Division) indicate there is no direct equivalencies and will transfer as upper-division elective credit.
Students will need to work with an advisor to determine how courses that are not listed or how ELLD or ELUD course will apply toward the degree program.
If you are attending a school that is not listed on the TES website you should check with the Admission's office to ensure your credits will be transferred by calling 615-963-5101.
NOTE: Students who are completing the Tennessee Transfer Pathways should follow the requirements at www.tntransferpathway.org and should not use the chart. 
Military Occupational Specialty (MOS) Equivalencies 
Military equivalencies are determined using ACE credit recommendations.  Click here  to access the Transfer Evaluation System Website under American Council on Education.
---
  Explore TSU for yourself.
Visit campus, learn more about life in Nashville, 
and discover the heart of our exciting TSU Tiger community.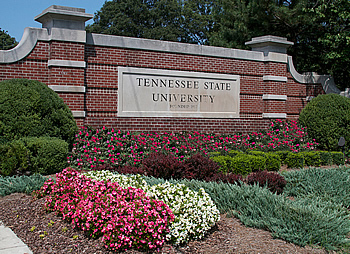 ---