Home >
> Dr. Tameka Winston
Dr. Tameka Winston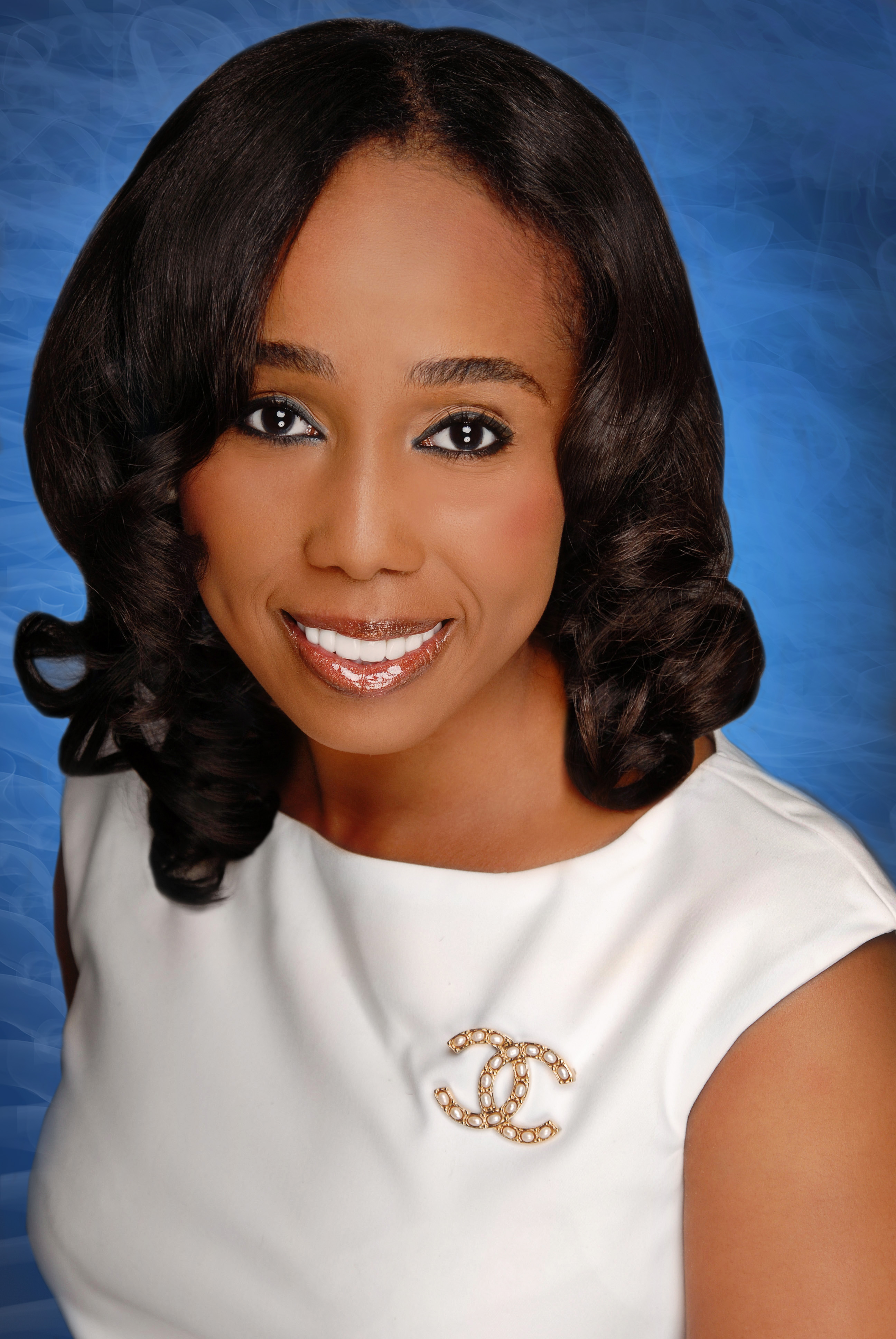 E-mail: twinston20@tnstate.edu
Office: PAC 105
Phone: (615) 963-5804
Education:
B.A., 2001, Alcorn State Univ
M.A. 2005, Austin Peay State Univ.
Ed.D. 2009 Tennessee State Univ.
Biography
Dr. Tameka Winston is the Associate Vice President of Research and Institutional Advancement, Communications Department Chair and an award-winning Professor at Tennessee State University. She is also a national radio show host on Sirius XM and an accomplished author. Winston has been working at the collegiate level for 16 years in various roles. Because of her stellar research agenda, Dr. Winston was awarded tenure. She was recently described by former Nashville Mayor Megan Barry as a true powerhouse in the field of higher education.
This longtime educator is the founder of 3 mentoring programs geared towards assisting individuals in the Nashville community and beyond. Powerful testimonials from Winston's mentees reveal that she is dedicated to helping others reach their fullest potential. Her passion for education and community service has helped her earn several accolades. A highly sought-after speaker, she also facilitates numerous workshops on various topics. She is among this year's Class of 2018 protégés for the American Association of State Colleges and Universities' (AASCU) Millennium Leadership Initiative Institute in Washington, DC. The purpose of the highly selective Millennium Leadership Initiative (MLI) is to prepare, enhance and advance the prospect for qualified candidates, who have progressed in their professional careers, to successfully compete in the future for positions of president or chancellor at universities or colleges, public or private.
Dr. Winston was recently awarded the "2018 Leading Alcornites Under 50 Award" from her alma mater (Alcorn State University). She was also awarded the prestigious 2017 Athena Young Professional Leadership Award. Winston received the Nashville Business Journal's "2017 Woman of Influence Award". She received the 2015 Woman of Achievement Award at the 35th Annual Women in Higher Education in Tennessee conference. Past award recipients include Dr. Shirley Raines who is the first female president of the University of Memphis. The Woman of Achievement Award is presented to a dedicated leader who has earned admiration and respect, has vision and leads by example, faces challenges with grace and courage, and lives with dignity, integrity and honor. For three years in a row, Winston has been named a Nashville Emerging Leader finalist in the category of Education. Because of her accomplishments in the field of Education, TSU President Glenda Glover awarded Dr. Winston with the 2018 Woman of Legend and Merit Award. She also received the 2018 Black Nashville Honors Award alongside renowned gospel artist Bobby Jones and 4 other African Americans who are dedicated to making a difference in the community.
Nashville Lifestyle Magazine named Winston one of Nashville's 25 Most Beautiful People. Winston was awarded the 2015-2016 Professor of Year Award by the College of Liberal Arts. She was also awarded the 2012-2013 Professor of the Year Award. She is the only professor in the College of Liberal Arts to receive this award twice. Not only was she chosen as one of the Nashville Business Journal's Top 40 Under 40 but she was also selected as one of the Network Journal's 2015 "40 Under Forty" Dynamic Achievers in the United States. The national award recognizes outstanding young African-Americans who are "Reaching for Higher Goals" in their careers while remaining dedicated to their community's development. Notable past honorees include renowned journalist Soledad O'Brien.
Winston is also a Young Leaders Council alumna. She is very passionate about promoting the importance of having strong mentorship programs in place. One of her mentoring programs (Black Docs Mentoring) specializes in mentoring scholars of color throughout the United States who are interested in pursuing their doctoral degree. Several of her mentees have received their doctoral degree from various universities throughout the country.
Her latest mentorship program (The Dr. Tameka Winston Mentorship Program) is geared towards students from various universities in the Nashville area affected by the death of a parent/primary caregiver. Two students will be selected and added to the program each academic year. She will connect each mentee with a licensed psychologist. Winston is an advocate for mental health and she spends a significant amount of time helping to eliminate the stigma and improve access/treatment in the local community and nationwide. The mentees receive care packages each semester that will consist of items that are useful to college students. The care package will also include contact information for an assigned licensed psychologist if needed, snacks, school supplies and other things deemed appropriate. Dr. Winston will work closely with the students/mentees throughout their time in college.
Recently, she worked closely with the Tennessean to organize the department's first endowed scholarship (Getahn Ward Memorial Scholarship) in the amount of $85,000. The scholarship was created in honor of the late TSU professor and longtime Tennessean business reporter, Mr. Getahn Ward. Because of Mr. Ward's dedication to the community, the department and the field of journalism, Winston's vision was to acknowledge him in a permanent way by naming the department's newsroom in his honor.
Winston researched and developed the entire print curriculum for the department, which incorporates new media technologies and multimedia convergence.  Also, she is the first in the department to develop and teach a course that is offered solely online.  Her research interests include coverage of education related issues in the media, media convergence, new media technologies, multimedia curriculum and the status of education in the black belt states. 
Dr. Winston has been featured in various print and broadcast media outlets including Fox 17/ WZTV, WKRN, The Tennessee Tribune, Nashville Business Journal, Nashville Lifestyle Magazine, the Network Journal, The Tennessean and many more. She has also authored several books. These include "Understanding the Speechmaking Process", "Introducing the Speechmaking Process" and "Mass Media Revolution". "Understanding the Speechmaking Process" is currently being used at the university for the Public Speaking course. "Mass Media Revolution" is one of the top selling Mass Communications textbooks in the country. A fourth book (Mastering the Speechmaking Process) is scheduled to be released later this year. She donates a generous amount of her textbook profits back to the department.
Dr. Winston's voice can be heard each week anywhere in the United States because of her national radio show that she refers to as a great platform to inspire others to reach their fullest potential. She also created both shows. The two shows are Black Docs and the Dr. Tameka Winston show. The show, Black Docs, features a panel of female doctors from different fields. Each host brings her own unique experiences to the show; which leads to informative, fun and witty discussions. The co-hosts share their opinions on numerous subject matters that are important to the African American community including: HBCU history, mental health, healthy living, and much more. Because Winston believes in active involvement within the community, her goal is to go beyond the radio to not only discuss the issues but also engage the issues. She believes that the show is a wonderful opportunity to offer a counter-narrative to the negative images of black women in the media. Mentoring and supporting those in need are integral to the mission of show. Winston is also passionate about the current state of education in the K-12 setting and current issues in the African American community. This is evident by her radio show topics.
Winston currently serves a mentor for the Music City Girls Lead Program. She also served as a mentor for the annual Nashville Business Journal's Mentor Monday for the past 2 years. She is a member of several civic organizations including Links, Incorporated and Alpha Kappa Alpha Sorority, Incorporated. She is also a member of the Rotary Club of Nashville. She currently serves on several boards including the North Nashville Heritage Project. Winston also volunteers at local high schools by providing speech and writing workshops each month through the Metro Nashville Pencil Project.
Not only does Dr. Winston work hard to serve the Nashville community, she has several international service projects. Her service and philanthropic work spans across the globe. Dr. Winston is the creator and project director of the AGBOR/Nigeria initiative. She is working closely with administrators from 2 universities in Nigeria to launch two academic programs. She is also the founder of the AGBOR Nigeria book project. Winston collects and sends books to the AGBOR community in Nigeria. She is extremely passionate about her international service. Winston is also passionate about assisting Nigeria by providing resources (books and other educational materials) to benefit students in the K-12 setting.
Winston earned her Doctoral Degree and Specialist in Education Degree at Tennessee State University, has a Master's Degree from Austin Peay State University, and a B.A. from Alcorn State University. She enjoys writing and spending time with her husband.
---
webpage contact:
communications