Nicolas Horn
Class of 2017 | College of Engineering | Electrical Science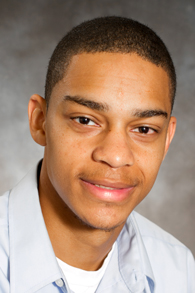 When Nicolas Horn was searching for a university to attend, he looked for two very important aspects…an excellent engineering program and an excellent band.
He found both at Tennessee State University. The Birmingham, Ala., native knew he could make academics a priority by pursuing a degree in electrical engineering while striving to become a member of the marching band.
"TSU has more than an excellent band program and accredited engineering program," said Horn. "It is one of only 19 universities in the country to be accredited by the Accreditation Board for Engineering and Technology. These were the two most important components of my college selection. TSU is a wonderful school and I am glad I decided to attend."
Along with the marching band, Horn is a member of the Institute of Electrical and Electronic Engineers, the National Society of Collegiate Scholars, and Eta Phi Sigma Freshman Honor Society. TSU, he says, has taught him that anything and everything you want in life is possible.
"In the process of achieving what you want in life you will deal with hardships, and at times, you will want to quit. TSU holds my goals in arms reach…but it is up to me to put in the effort in to reach out and take them."
---
webpage contact: