Home >
> Nursery Research Center History
Nursery Research Center History
Created Through Partnerships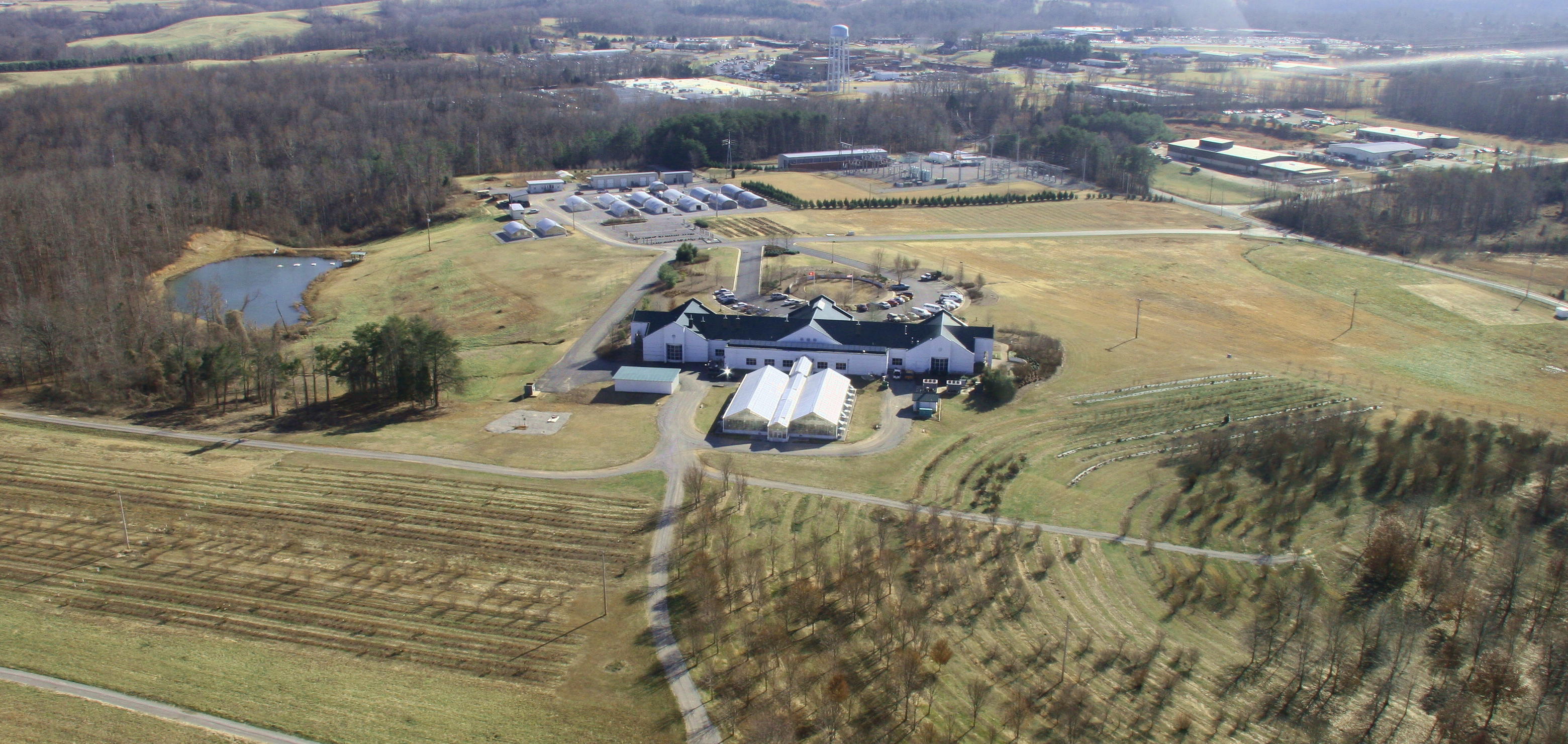 The 87-acre site of the Nursery Research Center was formerly a commercial nursery. With the guidance of the late Otis L. Floyd, former Chancellor of the Tennessee Board of Regents and former President of Tennessee State University, Tennessee State University acquired the property on March 4, 1988. Through partnerships among the Tennessee nursery industry, Tennessee State University, the USDA, and state and local governments, the necessary political, social and economic support was assembled to construct the research facility that bears Dr. Floyd's name. In addition to considerable support from the Tennessee nursery industry, the Center has been the recipient of donations from nursery growers across the US.
Construction of the laboratory/administration building began in 1994. The 20,000 ft2 building has 10 laboratories, offices for 12 scientists, a 200-seat auditorium, and 12,000 ft2 of greenhouse space. Other facilities at the Nursery Research Center include a state of the art pesticide mixing and storage facility, a fire ant quarantine facility, soil mixing/posting facility, shade houses, propagation houses, irrigated container yards, a pot-in-pot yard, and an equipment/maintenance shed. The entire site is plumbed for irrigation using either well water or municipal water.
As the Nursery Research Center expands, specialists in other disciplines will be added. Areas currently prioritized are: agricultural mechanization, pesticide/environmental sciences, applied plant physiology, and additional pathology and entomology programs.
Facilities planned for the future include student housing, storage areas for scientist's field supplies, increased shade house and greenhouse capacity, and over-wintering structures for containerized field research material.
---
webpage contact:
Nursery Research Center