Dr. Levi Watkins, Jr. Institute
Levi Watkins, Jr. MD
Dr. Levi Watkins Jr., the first surgeon to successfully implant an automatic heart defibrillator in a human patient, and a civil rights pioneer who helped fling open medical school doors to hundreds of students who had been excluded — as he had once been — because they were black, died on Saturday in Baltimore. He was 70.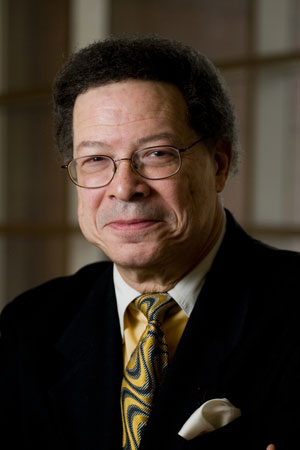 His death was announced by the Johns Hopkins University School of Medicine, where he had been on the faculty for many years.
The day before he died, Dr. Watkins had been welcoming students to a training program at Johns Hopkins University Hospital when he became ill, the school said. The cause of death was complications of a heart attack and a stroke, the school said.
Dr. Watkins was baptized as a child in Montgomery, Ala. by the civil rights leader, Rev. Ralph Abernathy, a comrade of the Rev. Dr. Martin Luther King Jr. Later Dr. Watkins and his family were members of Dexter Avenue Baptist Church, where Dr. King was the pastor.
He broke ground as the first black student to enter and graduate from the Vanderbilt University School of Medicine.
"All my work since the integration of Vanderbilt University has been about inclusion, equity and opportunity," Dr. Watkins said in an interview with the University of Alabama at Birmingham, whose all-white medical school denied him admission in 1966.
Dr. Watkins' successful implantation of a defibrillator was performed on Feb. 4, 1980, at Johns Hopkins University Hospital just seven months after he had finished his surgical training. The device, which detects arrhythmia in the heart and emits an electric charge to correct it, had been developed at Sinai Hospital in Baltimore. Assisted by Dr. Vincent Gott, the chief of cardiac surgery, Dr. Watkins inserted the device in a 57-year-old woman from California.
At the time, the defibrillator cost $7,000, about the price of a midsize car, and was connected to a battery operated generator, the size of a cigarette pack, inserted under the stomach.
Modern versions are implanted in as many as 100,000 patients in the United States every year.
— Courtesy of the New York Times