Dr. Levi Watkins, Jr. Institute
Lecture Series
Tennessee State University began the Dr. Levi Watkins, Jr. Lecture Series during the Fall Semester of 2018. This event is sponsored by the TSU Office of Student Affairs. Leaders, administrators, and lecturers from around the world are invited to give lectures and/or seminars to TSU students, faculty, staff, administrators, and guests.
Alvin H. Crawford, M.D.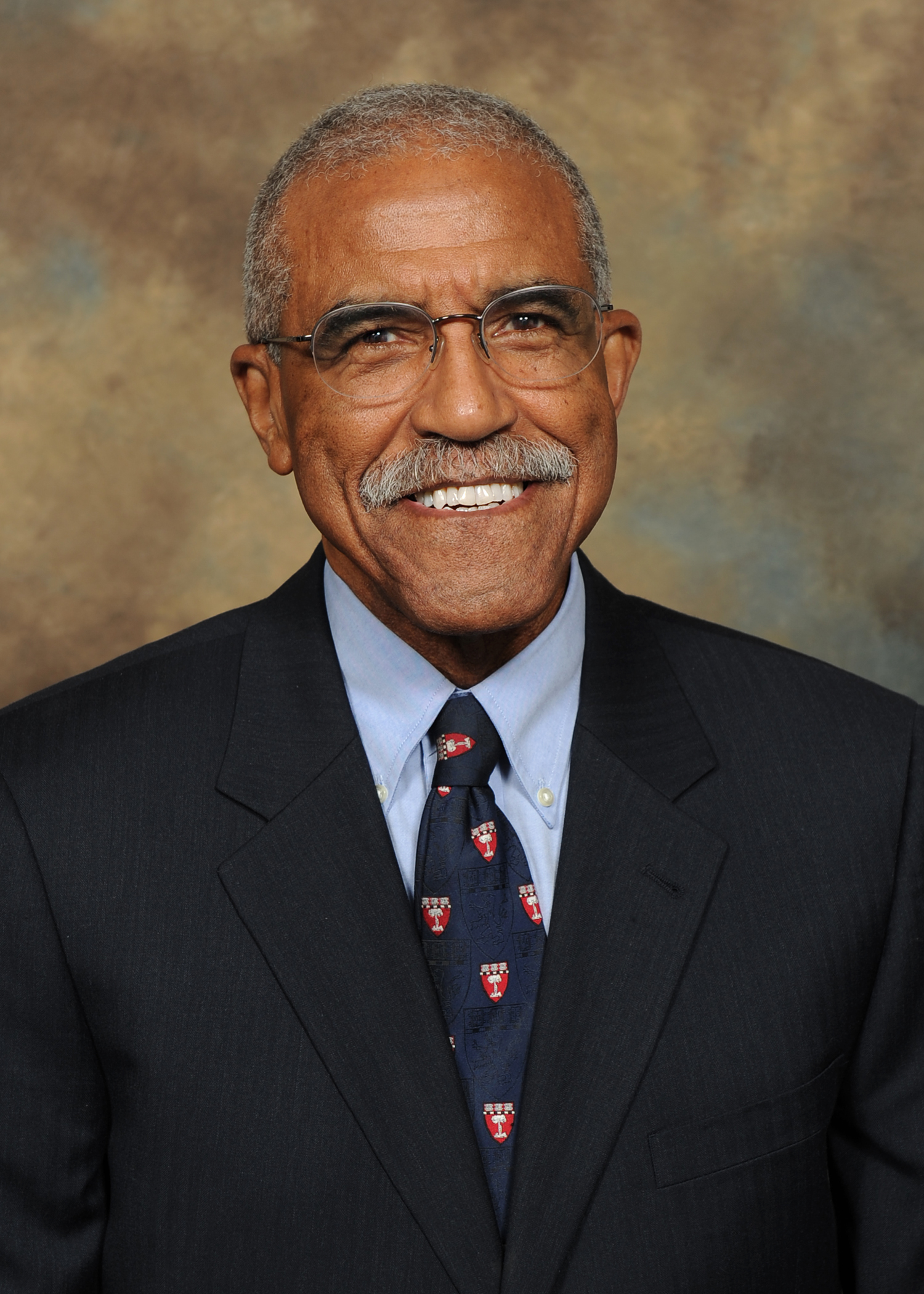 Alvin H Crawford MD, FACS graduated Cum Laude in Chemistry and Music from Tennessee State University. In 1964, he became the first African American to graduate from the University of Tennessee College Of Medicine, began his residency at Boston Naval Hospital and completed it at the combined Harvard University Orthopaedic Program. Postgraduate fellowships included Otto Aufranc Reconstructive Surgery of the Hip; Pediatric Orthopedics-Spine at Boston Children's Hospital and the Alfred I. DuPont Institute, Senior Scoliosis Research Society Asian Traveling Fellowship, OREF Carl-Berg Traveling Fellowship, Harvard T.H. Chan School of Public Health, Xavier University Physician Management Certificates. He received the Navy Commendation Medal for developing the first Pediatric Orthopaedic and Scoliosis Clinic at San Diego Naval Hospital.
He was Director of Orthopaedic Surgery at Cincinnati Children's Hospital for 29 years and upon retirement to Emeritus was awarded endowed Chairs in Pediatric Orthopedics and Spinal Surgery and the Crawford Spine Center was dedicated in his name. He has lectured and/or performed surgery in 43 countries and trained 57 international fellows in Pediatric Orthopedics and Spine Surgery.
Specializing in treating Scoliosis, he is considered an authority on video assisted Thoracoscopic surgery (VATS) and Neurofibromatosis in children. A prolific author, publishing over 200 peer reviewed articles, more than 63 chapters, and six books. Cited as one of the Top 10 Educators in the first 100 Years of Cincinnati Children's Hospital, (only surgeon), and country's best doctors since 1996. Awards include Founder's Award from the Cincinnati Pediatric Society and Tennessee State University, past President of the John Robert Gladden Society, which annually presents the Alvin H Crawford MD mentoring award, first African American president of the Scoliosis Research Society (SRS), Daniel Drake award (2006) from the University of Cincinnati, its highest academic award, 2007 AAOS Diversity Award, 2009 Candle award from Morehouse college, 2008, Trumpet Award heralding the accomplishment of a Black American who has inspired others, presented the prestigious SRS Paul Harrington, MD Lecture in 2012, Presidential Oration at the Indian Pediatric Orthopaedic Society in 2013. Lifetime Achievement Award (LAA) from Cincinnati Closing the Health Gap, (Mayor Mark Mallory proclaimed May 8, 2013 to be Dr Alvin Crawford day in Cincinnati), the Laurel Wreath Award from Kappa Alpha Psi fraternity in 2013, Great Living Cincinnatian Award for his medical and civic contributions, 2014 Distinguished Achievement Award from the Pediatric Orthopaedic Society of North America and Lifetime Achievement Award from the Scoliosis Research Society, 2015 Lifetime Achievement Award from the Cincinnati Business Courier;, Cobb Fellow of W. Montague Cobb/NMA Health Institute, a leader for equality in Medicine, increasing access to treatment and care for African Americans and promotion of optimal health, Honoris Causa's "Professor of Orthopaedic Surgery" Ioannina Greece, Hon Causa University of Cincinnati 2018, Commencement speaker University Of Tennessee College Of Medicine 2015, and University of Cincinnati College Of Medicine 2016, Hibbs Lecturer Scoliosis Research Society. He was POSNA first African American member, Presidential guest speaker, Distinguished Achievement Award and Hall of Fame member.
He currently assists in Jazz history at the College Conservatory of Music, and Dean's Advisory Council. Dr. Crawford is a retired Captain in the US Navy, having received Commendation Medal for West African training cruise (Gabon, Equatorial Guinea, Senegal, Ghana, and Nigeria). He has been married to Alva Jean for 58 wonderful years, father to Alvin and Carole, and a proud grandfather to Mia, Elle and Uma. He remains a musician and tennis enthusiast.
---
2019 Guest Speaker, Brig Gen (Dr.) Edith P. Mitchell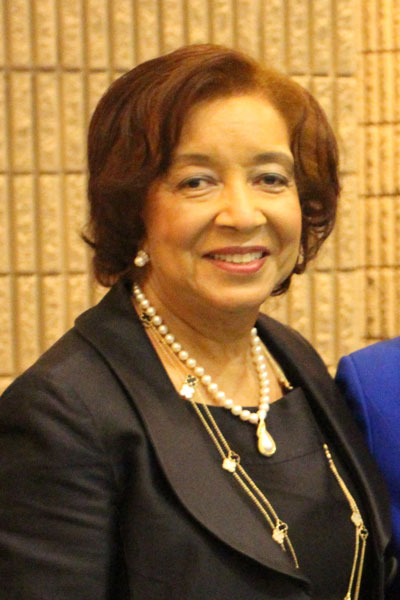 Edith Peterson Mitchell, MD, is board certified in internal medicine and medical oncology and is clinical professor, Department of Medicine and Medical Oncology; program leader, Gastrointestinal Oncology at Jefferson Medical College of Thomas Jefferson University and associate director for diversity programs and director of the Center to Eliminate Cancer Disparities for the Kimmel Cancer Center at Jefferson.
Dr. Mitchell has spent her medical career helping individuals in medically underserved areas to realize that simple changes in lifestyle can have a dramatic impact on cancer care. Through her work, Dr. Mitchell has demonstrated the importance of community service and outreach, especially to those individuals who may not have the means to seek out more conventional medical advice.
Dr. Mitchell received a bachelor of science in biochemistry "with distinction" from Tennessee State University and her medical degree from the Medical College of Virginia in Richmond. In 1973, while attending medical school, Dr. Mitchell entered the Air Force and received a commission through the Health Professions Scholarship Program. She entered active duty after completing her internship and residency in internal medicine at Meharry Medical College and a fellowship in medical oncology at Georgetown University.
Dr. Mitchell's research in breast, colorectal, and pancreatic cancers and other GI malignancies involves new drug evaluation and chemotherapy, development of new therapeutic regimens, chemoradiation strategies for combined modality therapy, patient selection criteria and supportive care for patients with gastrointestinal cancer. She travels nationally and internationally teaching and lecturing on the treatment of gastrointestinal malignancies.
Dr. Mitchell has authored and co-authored more than 100 articles, book chapters, and abstracts on cancer treatment, prevention, and cancer control. As a distinguished researcher, she has received many cancer research and principal investigator awards, including a Promise Grant from the Susan G. Komen Foundation. She has served on several National Cancer Institute Review Panels, including the Clinical Trials and Translational Research Advisory Committee.
Dr. Mitchell holds leadership positions in the American Society of Clinical Oncology, the National Medical Association, and serves on the editorial board of the Journal of the National Medical Association. Among her many honors, Dr. Mitchell has received The 'Tree of Life' Award, which recognizes health professionals who are committed to making a difference in community health. Recipients of this coveted award have made extraordinary contributions to health management in both the local and global communities. Dr. Mitchell was awarded the American Cancer Society's Cancer Control Award for her significant commitment to research, education, and diversity. In 2010, she was selected for the National Cancer Care Physician of the Year Award in recognition of her outstanding contribution of time and talent. Other awards for Dr. Mitchell include the 2009 Looking Glass Award presented by the Living with Cancer Foundation and the Women in Medicine Research Award from the National Medical Association.
Dr. Mitchell was selected as the 2011 Practitioner of the Year Award by the Philadelphia Society of Medicine and as 2012 Humanitarian Practitioner of the Year by the American Society of Clinical Oncology. She received the 2013 Lifetime Achievement Award from Alpha Kappa Alpha Sorority. She was recognized among the "2015 Top Blacks in Healthcare." Dr. Mitchell is the 116th president of the National Medical Association.
In addition to her medical achievements, Dr. Mitchell is a retired brigadier general, the first female physician to attain this rank in the history of the U.S. Air Force, having served as the Air National Guard assistant to the command surgeon for U.S. Transportation Command and Headquarters Air Mobility Command (AMC) based at the Scott Air Force Base in Illinois. General Mitchell has been awarded over 15 military service medals and ribbons including the Legion of Merit, Meritorious Service Medal, Air Force Achievement and Commendation Medals, National Defense Service Medal and Humanitarian Service Medal.
She and husband Delmar, have been married forty-five years and have two daughters, Dale and DeAnna, a granddaughter,Gabriella and grandson, Jude.