Center for Service Learning & Civic Engagement
Welcome to The Center for Service Learning and Civic Engagement

            ......where we promote the TSU motto of "Think.  Work. Serve."
Engaging the Student via Service
Service is one of the TSU Core Values which also includes Excellence, Learning, Accountability, Integrity, Shared Governance, and Diversity.  Our Mission Statement further underscores the University's commitment to service.  One of our five strategic goals is that of engagement - highlighting TSU's commitment to its service mission through engagement in community service, land-grant activities, and international education
Connecting YOU to the Community
The Center serves to connect students, faculty, staff, administrators, and community partners in developing service activities that are mutually beneficial to all.  Service activities may be strictly volunteer community service, civic engagement activities, or service-learning.  And what are the differences in "service"?
Community Service is defined as action taken which will meet the needs of others and make the community better;  
Civic Engagement can be of individual or group effort to identify and address issues of public concern (e.g., homelessness, voting);
Our Program Excellence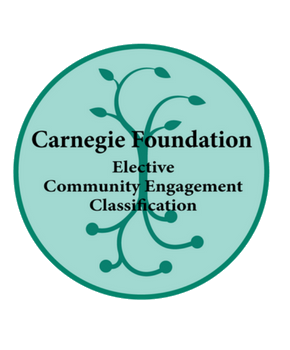 In recognition of the institution's focus on service and service-learning, in 2011 the Carnegie Foundation for the Advancement of Teaching recognized Tennessee State University for the Community Engagement Classification !
The Center for Service Learning and Civic Engagement congratulates Tennessee State University for achieving accolades in all categories of the Mayor's Workplace Challenge, 2014.
---
For More Information
Contact the Center for Service Learning
---