Home >
> Mechatronics A to B Program
Mechatronics A to B Program
From Community College to 4-Year Program
From Motlow to TSU
The Mechatronics A to B program stands for an associate to bachelor degree. This program allows students to attend Motlow State Community College to earn an associate degree in Mechatronics, then transfer to Tennessee State University (TSU) to pursue a bachelor's degree in Aeronautical and Industrial Technologies (AIT) with a concentration in Mechatronics. All courses are offered on the Motlow State McMinnville campus. There are many benefits to participating in this 2+2 program, such as: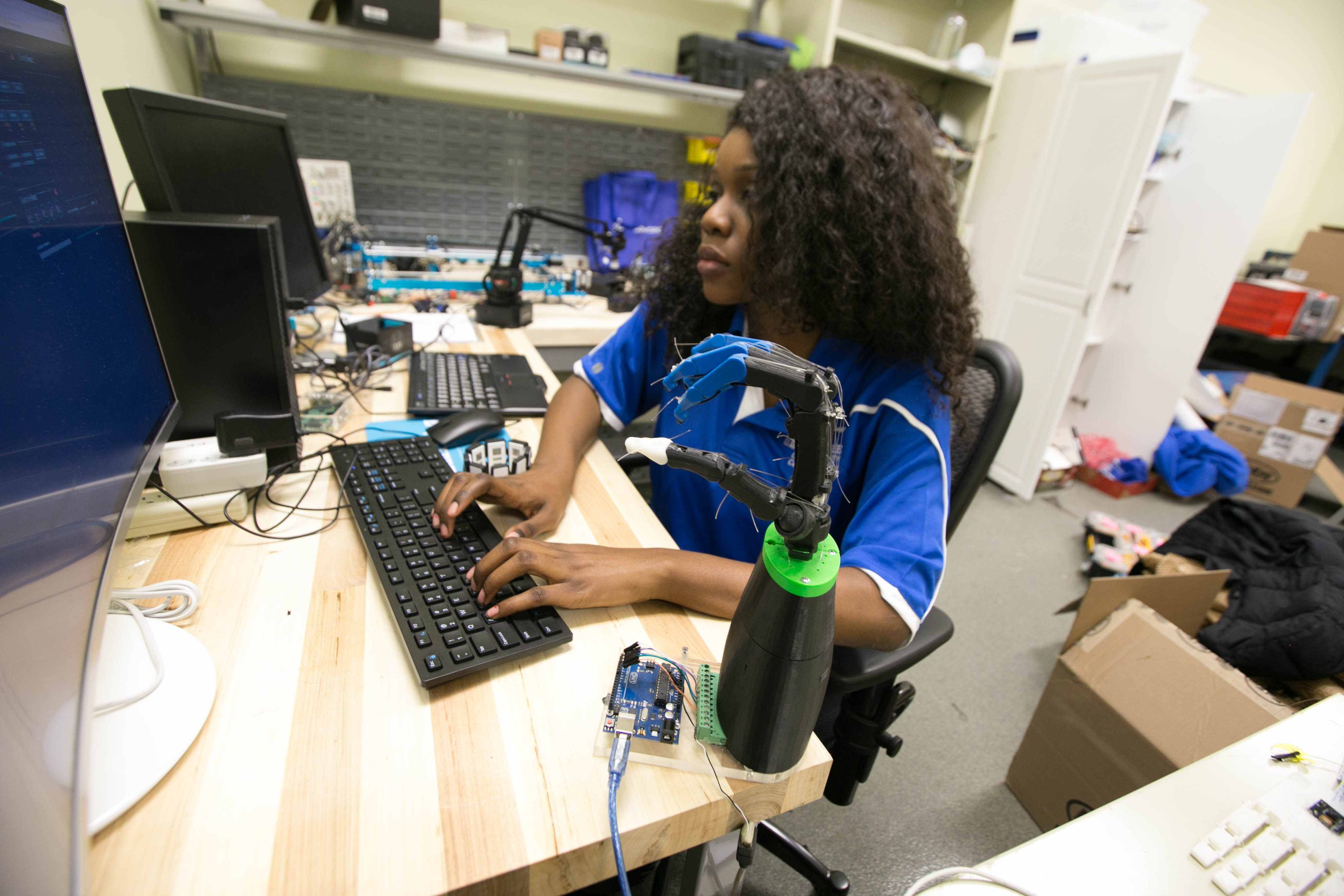 Close to home- All classes are offered at the Motlow State McMinnville campus. This will prevent students from having to commute or move to attend bachelor's level courses.
Cost Effective- TSU has the lowest tuition cost of any university in the state of Tennessee. With scholarship opportunities, a full time student has the possibility of going to school tuition free.
Flexibility – Classes are offered in a variety of formats including online, face-to-face, hybrid, and accelerated. Students' lives often entail juggling work, family, and school responsibilities. The flexibility of the courses allows students to choose classes that work best with their busy schedules. 
---
Understanding Mechatronics  
Mechatronics is a synergy of mechanical, electrical and computerized technologies that together form a complex system used in product engineering, manufacturing and packaging operations.  The engineering process typically involves designing and assembling components, testing products in development, making improvements, and evaluating finished products. In short, mechatronics is a field that focuses on the design and production of automated equipment. This industry employs engineers to design and develop the equipment, and technicians to maintain the equipment. 


---
Why Choose TSU?
At TSU our focus is to provide instruction for our students and prepare a workforce ready community to meet the demands of Industry 4.0. In order to entertain the technological preparedness for this focus, we provide a program in automation training systems. In this program, we have the following learning objectives:
• Introduction to industrial production
• Understanding and using technical documentation; creating and using schematic diagrams, circuit diagrams, parts lists and
technical drawings
• Developing and constructing electric, electronic and pneumatic circuits
• Understanding and using pneumatic and electrical actuators, sensors and controllers
• Planning, developing and setting up technical systems
• System thinking and understanding the interactions of subsystems
---