Dr. Quincy A. Quick
Professor / Associate Vice President for Research and Sponsored Programs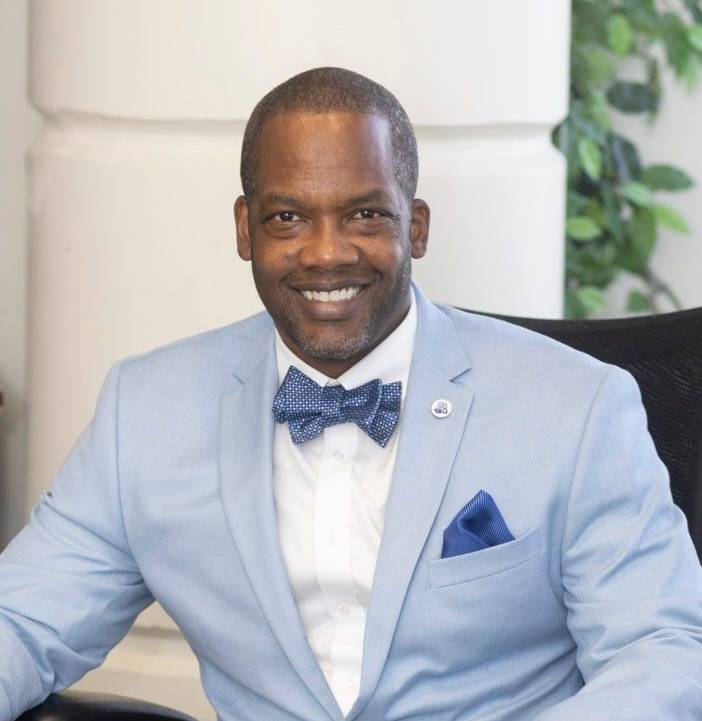 Department of Biological Sciences
  College of Life & Physical Sciences
   Contact Information
   Office: 118 Harned Hall
   Phone: 615-963-5768
   Email: qquick@tnstate.edu
      Dr. Quincy Quick, currently serves as the Associate Vice President of Research and Sponsored Programs and Chief Research Officer at Tennessee State University, where this fiscal-year the institution reached its 2nd highest total in awarded grants and contracts ($67,011,630).  Additionally, Dr. Quick has studied novel targets and therapeutics for the treatment of glioblastomas for the past 20 years and has been an active NIH grant reviewer for the past five-years.  Dr. Quick has also served as a research mentor and/or coordinator on several NIH and NSF funded developmental training grant programs that include, RISE, MARC, NIMH-COR, HBCU-UP, and served as the co-program director for the TSU-NERVE program, an NIH funded developmental trainingprogram to increase the number of students that earn PhDs in neuroscience.  As part of these initiatives, Dr. Quick has mentored over 84 students at the PhD, Master's, and undergraduate levels.  Additionally, Dr. Quick is a reviewer and journal editor for several cancer journals.  This service and productivity have led to Dr. Quick being acknowledged as one of the most inspiring black scientists in the United States by Cell Mentor.  Furthermore, in his role as AVP of Research and Sponsored Programs, Dr. Quick mentors and supports the research efforts and development of faculty at all levels.
Education
Ph.D. (Cell/Molecular Biology and Neuroscience) New Mexico State University 
Post-Doc (Pharmacology, Biochemistry and Neuroscience) University of Massachusetts School of Medicine
Post-Doc (Pharmacology and Toxicology) Virginia Commonwealth University School of Medicine
Post-Doc (Department of Radiation and Biophysics) Sunnybrooke Hospital-University of Toronto
Research Interests  Investigation of novel experimental therapeutics and targets for the treatment of brain tumors.
Publications 
Bonner K, Borlay K, Mabayyed G, Quick QA Microtubule Actin Crosslinking Factor 1 (MACF1) promotes transformation and oncogenic behavior in astrocyte glial cells. Acta Neurobiologiae Experimentalis. 2022 Submitted (under review).
Bonner K, Borlay D, Kutten O, Quick QA. Inhibition of the Spectraplakin Protein Microtubule Actin Crosslinking Factor 1 Sensitizes Glioblastomas to Radiation. Brain Tumor Res Treat. 2020 Apr;8(1):43-52. doi:10.14791/btrt.2020.8.e1. PubMed PMID: 32390353.
Maheshwari A, Mmbaga M, Quick Q Nigrospora Sphaerica Products from the Flowering Dogwood Exhibit Antitumorigenic Effects via the Translational Regulator, pS6 Ribosomal Protein. CPQ Cancer. 2018.
Quick QA. Microtubule-Actin Crosslinking Factor 1 and Plakins as Therapeutic Drug Targets. Int J Mol Sci. 2018 Jan 26;19(2). pii: E368. doi: 10.3390/ijms19020368. Review.
Afghani N, Mehta T, Wang J,Tang N, Skalli O, Quick Q Microtubule Actin Cross-linking Factor 1 a novel target in glioblastoma,

Int J Oncol

. 2017 Jan;50(1):310-316.
Quick, Q Cytoskeletal signaling in brain tumors.  Journal of Molecular Signaling Updates. 2016; 1, 1-10.
Mehta T, Vercruysse K, Johnson T, Ejiofor AO, Myles E, Quick QA Violacein induces p44/42 mitogen-activated protein kinase‑mediated solid tumor cell death and inhibits tumor cell migration.

Mol Med Rep

. 2015 Mar 20. doi: 10.3892/mmr.2015.3525
Quick Q, Paul M, Skalli O Roles and Potential Clinical Applications of Intermediate Filament Proteins in Brain Tumors. Seminars in Pediatric Neurology. 2014. doi:

 

http://dx.doi.org/10.1016/j.spen.2014.12.005
Mahdavian E, Marshall M, Martin P. M. ,  Cagle P, Salvatore B, Quick Q. A., Caspase dependent signaling underlies glioblastoma cell death in response to the fungal metabolite, fusarochromanone. International Journal of Molecular Medicine 2014. Sep;34(3):880-5. doi: 10.3892/ijmm.2014.1842. Epub 2014 Jul 9.
Mahdavian E, Williams-Hart T, Furmanski B, Yoon-Jee Kim Y, Bhinge K.N., Liu Y.Y., Kolluru G.P., Wu Y, Palyok P, Adelmund S.,. Kevil C.G., Shile Huang S., Quick Q.A., Brian A. Salvatore B.A., and John L. Clifford J.L. Biological Activities of Fusarochromanone: A Potent Anti-Cancer Agent BMC Research Notes. 

BMC Res Notes

. 2014 Sep 3;7:601. doi: 10.1186/1756-0500-7-601.
Williams , Tietzel I, Quick Q Acetoxychavicol acetate promotes caspase 3 activated glioblastoma cell death by overcoming enhanced cytokine expression   Oncology Letters. June 2013; 5(6): 1968-1972.
Quick, Q. Faison MO CHOP and caspase 3 induction underlie glioblastoma cell death in response to endoplasmic reticulum stress. Journal of Experimental and Therapeutic Medicine. March 2012; 3(3): 487-492.
Henry W*, Dubois J*, Quick Q The microtubule inhibiting agent, Epothilone B, antagonizes glioma cell motility associated with reorganization of the actin-binding protein, α-actinin 4. Oncol Rep. 2011 Mar; 25 (3):887-93. Epub 2011 Jan 13. (student co-authors *)
Quick Q, Skalli O. Alpha-actinin 1 and alpha-actinin 4: contrasting roles in the survival, motility, and RhoA signaling of astrocytoma cells. Exp Cell Res. 2010 Apr 15;316(7):1137-47.
Quick, QA Epothilone B induces cell death in glioblastoma cells via down-regulation of survivin. Experimental Oncology. Journal of Experimental Oncology. 2008 Sep;30(3):195-201.
Quick, QA and Serrano, EE Cell proliferation during the early compartmentalization of the Xenopus laevis inner ear. Int J Dev Biol. 2007;51(3):201-9.
Quick, QA and Gewirtz, DA An accelerated senescence response to radiation in wild-type p53 glioblastoma multiforme cells. J Neurosurg. 2006 Jul;105(1):111-8.
Quick, QA and Gewirtz, DA Enhancement of radiation sensitivity, delay of proliferative recovery after radiation and abrogation of MAPK (p44/42) signaling by imatinib in glioblastoma cells. Int J Oncol. 2006 Aug;29(2):407-12.
Quick, Q.A. and Serrano, E.E. Inner ear formation during the early larval development of Xenopus laevis. Dev Dyn. 2005 Nov;234(3):791-801.
Serrano EE, Trujillo-Provencio C, Sultemeier DR, Bullock WM, Quick QA. Identification of genes expressed in the Xenopus inner ear. Cell Mol Biol (Noisy-le-grand). 2001 Nov;47(7):1229-39.
Book Chapter(s)
Quick, Q., Pan, Y., Skalli O Role of Synemin in Astrocytoma Cell Migration.Tumors of the Central Nervous System, Volume 5: Astrocytomas, Hemangioblastomas, and Gangliogliomas. Springer. Nov 28 2011. pages 81-88.
Courses taught at TSU
Biology 2110/2111 Cell Biology 
Biology 1110 and 1120 General Biology
Biology 7120 Molecular Biology
---
webpage contact:
Biology