Ms. Edna I. McDonald
Administrative Assistant II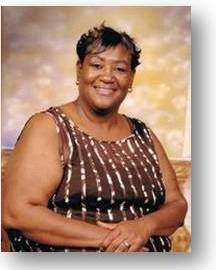 Department of Biological Sciences
College of Life & Physical Sciences
Contact Information:
Office Location: 110 McCord Hall
Telephone: 615-963-5681
FAX: 615-963-5747
Email: emcdonald1@tnstate.edu
Current Responsibilities:
Type and file office correspondence.
Prepare graduate assistants and adjunct faculty contracts.
Process other paperwork.
Supervise work study students.
Assists the department chairman, office manager, faculty, students and staff with registration.
Respond to questions from students and prospective students.
Serve on the Staff Senate.
Coordinate activities for Hospitality Committee.
Meet and greet students and visitors in department.
Education:
L.G. Pinkston High School (Diploma)
Bill J. Priest Institute (Computer Application Specialist Certificate)
Nashville Urban League, Inc. (Computer Training)
Date joined staff:  2005
---
webpage contact:
Biology