Legends Weekend 10th Anniversary Celebration
April 12 - 14, 2019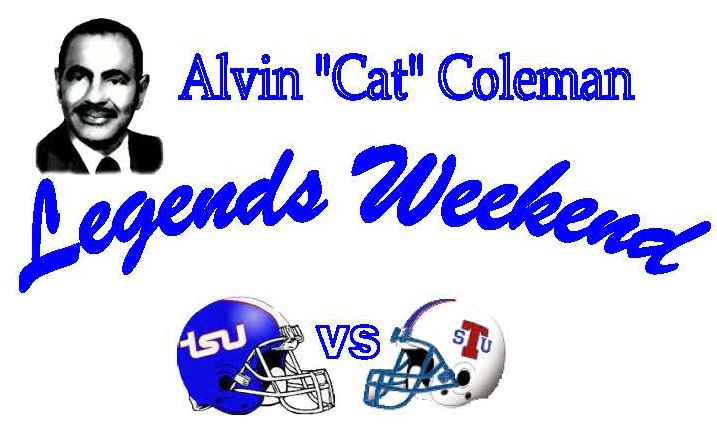 Tennessee State University Football Alumni Chapter is excited to celebrate the 10th year anniversary of the Alvin "Cat" Coleman Legends Football game in conjunction with the fifth annual Alumni Coming Home Weekend scheduled for April 12 - 14, 2019. We are excited to invite you to be a part of this festive weekend.   Players from 1950 – 2015 are invited to participate in a game of flag football prior to the Blue and White Spring game.  Put on your game face and show that ole Tiger spirit. 
A roster of twenty players will make up the Legends teams.  Don't miss your opportunity to play or root from the sideline.   The event is complimentary for all former TSU football players, but we do ask that you register by Thursday, April 11, 2019 if you plan to attend.   
Don't delay, register now for the 2019 Alvin "Cat" Coleman Legends Weekend.  Make your check or money order payable to TSUNAA – Football Alumni Chapter and mail to Tennessee State University Football Alumni, 3500 John A. Merritt Blvd Campus Box 1163, Nashville, TN 37209-1561. 
We look forward to ALL of our Tigers coming back to be a part of this exciting weekend.  Reach out to your teammates and encourage them to meet you on the field.  If you have questions or comments, please contact me at mcraeje83@gmail.com, (615) 491-2969 or George Hendrix at babe5519@comcast.net or (615) 615-423-4039.
 
 
Highlights from previous Legends Weekend
---
webpage contact:
Alumni Relations