Applied & Industrial Technologies
Desire a Career in Mechatronics, Industrial Robotics, Electronic Systems, or Aviation?
Perhaps you would like to:
work as a Mechatronics Engineer,
work as an Industrial Engineer,
design electronic systems,
work as an Air Traffic Controller,
work in Corporate Aviation,
work in airport operations,
work in airline operations,
become a Pilot
Then this is the department for you. 


---
Concentrations
A Bachelor of Science (B.S.) degree is offered in Applied and Industrial Technologies in one of two concentrations:
Mechatronics Technology curriculum emphasizes electronics, operations, management, robotics, material handling and quality control.
Aviation Management curriculum is designed to prepare and provide students with the skills and expertise for management careers in a wide array of aviation related fields.
---
About the Program
The departmental programs draw upon the principles and applications of sound business management, arts and sciences, and the latest in engineering and technology. These principles are applied in the proper utilization of products, services, and the management of resources, equipment and personnel.
The educational objectives for the Department of Applied and Industrial Technologies:
To provide the student with the knowledge of physical sciences, mathematics and engineering courses so that he/she has the capability to apply those principles within the aeronautical and industrial sector,

To familiarize the student with the systematic scientific approach to the identification and solution of practical problems encountered in the working environment,

To guide the student in determining the most effective ways for an organization to use the basic factors of production, people, machines, materials information, and energy in the making or processing a product,

To assist the student in developing their managerial skills,

To develop professional attitudes, ethical character and a thorough understanding of the individual's role in society from both a national and global perspective,

To provide the student with intellectual challenges designed to stimulate a curiosity and desire for lifelong learning, and

To provide students with opportunities which will prepare them to interact effectively in multi-cultural and multi-discipline environments.
---
Placement Rates
All prior graduates for this department in the 3 concentrations have either secured employment or are attending graduate schools.  Therefore, our placement rate is 100%.
Average Starting Salary:  $52,500.00
Average time to complete degree program:  4 years if the student does not attend any summer semesters;  3.5 years if the student attends 3 summer semesters.
---
View the AIT Student Handbook to discover your responsibilities .
What do the Tuskegee Airmen have to do with TSU? 
---
"Top Aerospace and Aviation Schools"
Tennessee State University
is listed by
Aviation Week & Space Technology
as one of the "Top Aerospace and Aviation Schools"
in the country.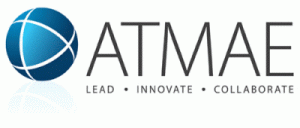 All three concentrations are accredited by ATMAE (formerly NAIT) , and in addition the Aviation Flight Training and Aviation Management ground courses are FAA approved under FAR Part 141
TSU is approved by FAA to conduct pilot ground school courses under
FAR Part 141
TSU is a Federal Aviation Administration DESIGNATED
Aviation Education Resource Center


---
Department Memberships
Tennessee Aviation Authority (TAA)
University Aviation Association (UAA)
Organization of Black Airline Pilots (OBAP)
Aviation Accreditation Board International (AABI)
Association of Technology, Management and Applied Engineering (ATMAE)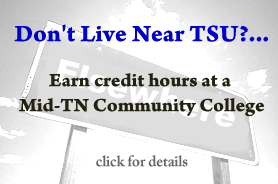 ---
Aviation @ TSU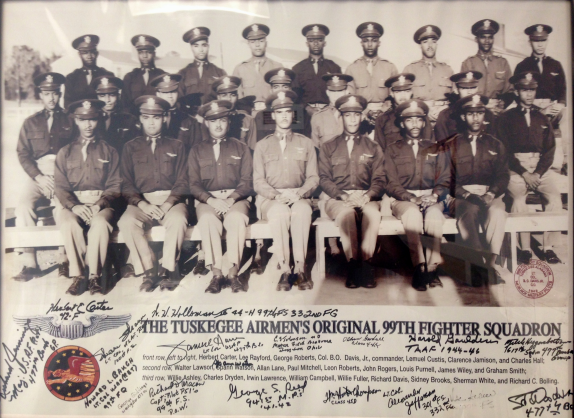 The history of aviation education at TSU begins  with the Tuskegee Airmen and the "Red Tails".  Cecil Ryan and George Turman were instuctors  for the Tuskegee Airmen during World War II.   After the war they came to TSU to teach flying  and aircraft maintenance.