2012-2017 HBCU Activities
Strengthening Historically Black Colleges and Universities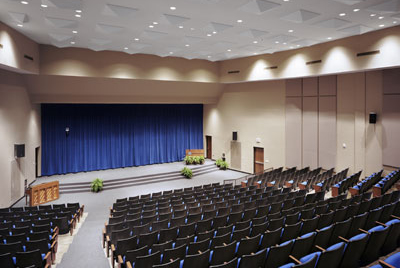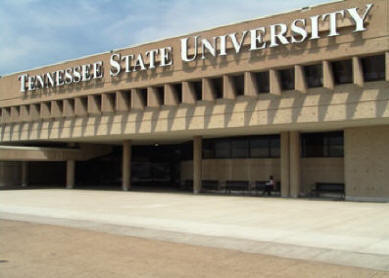 Strengthening Institutional Management and Infrastructural Support
Three interrelated undertakings comprise this activity: Program Administration, Endowment, and Construction.
Program Administration - Responsible for programmatic operations and fiscal management of funding for Tennessee State University.
Endowment - To increase the value of Tennessee State University's endowment fund.
Construction - To improve Tennessee State University's academic culture and increase the delivery of student services by upgrading existing facilities and classrooms.
Enhancing Student Success Consortium Initiative
To accommodate the needs of Tennessee State University's increasingly technologically savvy and diverse student body, and provide academic support for all students, including those who need learning support with their general education courses. Two major multi-disciplinary, intra-divisional units have collaborated to construct the activity of Enhancing Student Success Consortium Initiative.
Division of Academic Affairs: Academic Faculty Advising - Faculty advisors help students understand their intended major and may also help them identify the appropriate campus resources for further academic support.
Division of Enrollment Management: Student Achievement, Success, and Retention – To assure that all freshmen students obtain a similar level of service, of guidance, and monitoring by developing and strengthening a centralized advisement system.
Strengthening the Capacity to Improve Academic Quality
This activity encompasses five major areas, under the direction of Provost and Executive Vice President.
W.R.I.T.E. Quality Enhancement Plan - To promote the integration of progressively sequenced writing standards, tasks, and assessments in selected sophomore, junior, and senior-level courses; enhance the Writing Center and WRITE Studio with an emphasis on supporting advanced writing at the upper level; and continue to establish appropriate learning technologies for students and campus-wide adoption of an e-Portfolio (online portfolio) system.
Planning and Assessment - To support continuing improvements in student learning and student success through strengthening institutional capacity for planning, assessment, and educational effectiveness.
Service Learning and Civic Engagement - To expand and strengthen a highly successful service and outreach program to enhance effective collaborations across multiple academic and student service units that collectively support the mission and goals of Tennessee State University.
Faculty Support - To improve instruction and curriculum; promote research, scholarship, and creative activities; and engage faculty in multifaceted, collaborative activities that will assist them to achieve their full potential and strengthen student success.
Library - To support undergraduate research and education in the areas of Business, STEM, Health, Education, and Urban Studies and related academic programs in order to improve academic quality, student retention, academic success, and completion rates.
---
webpage contact:
Title III