Music Department

Supporting a Full Complement of
Vocal and Instrumental Performance
Located in Music City U.S.A., a music industry capital of the world, the Department of Music offers the Bachelor of Science Degree (B.S.) in Music with concentrations in:
The Department of Music also offers the M.Ed. in Curriculum & Instruction-Music as well as a Minor in Music for students majoring in other disciplines.
All degrees offered by the Department of Music are accredited by the National Association of Schools of Music (NASM). The Music Education program is also approved by the Tennessee Department of Education and accredited by the National Council on the Accreditation of Teacher Education (NCATE) through the University's teacher certification program.
---
HIGHLIGHTS
TSU Music Professors Serve on Tennessee Arts Commission Panel
Dr. Robert Elliott and Dr. Patricia Reeves advocate for the arts on TAC's 2014 Citizen Advisory Panel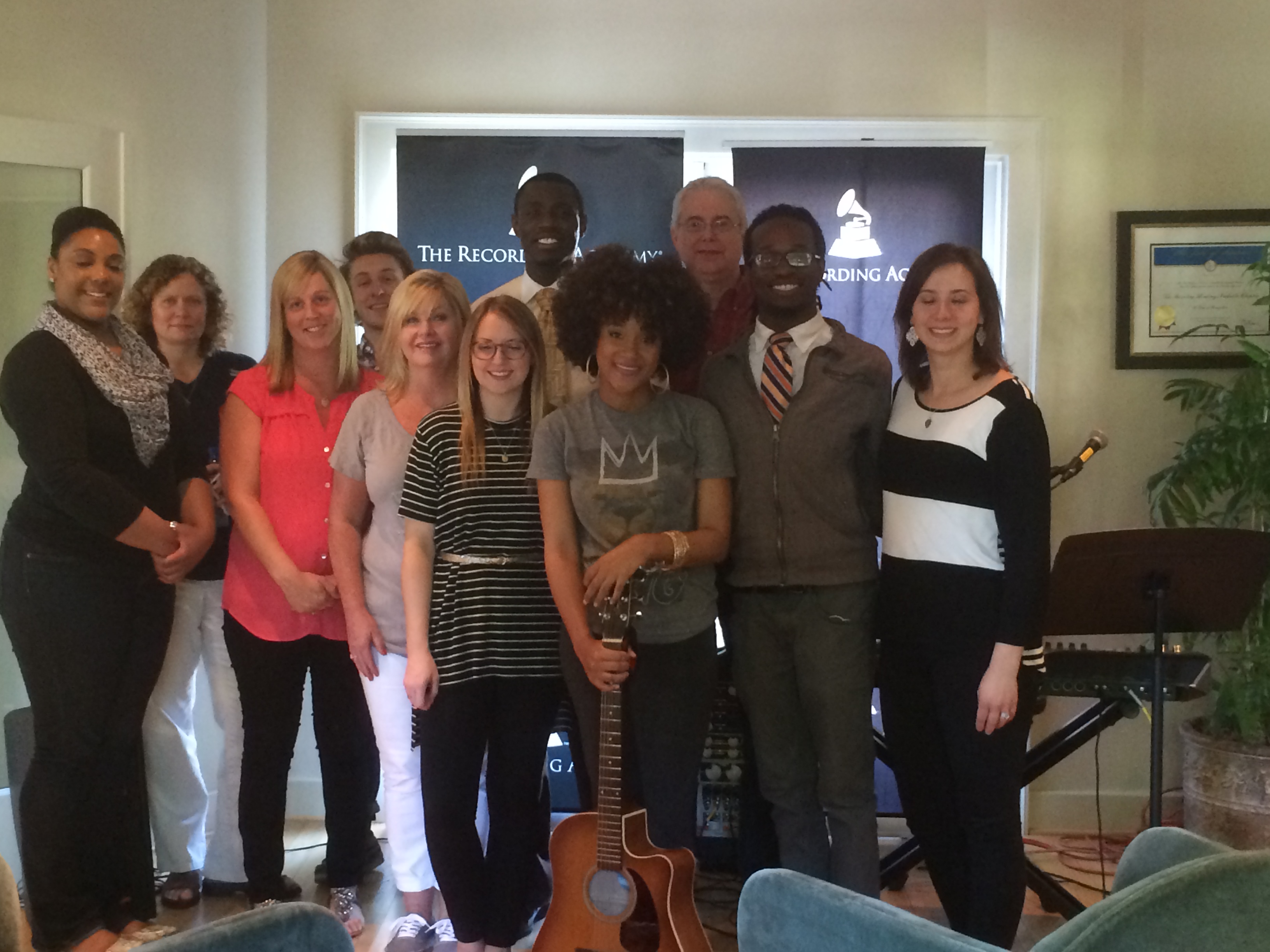 TSU students Charity Ward, Daniel Miree and Nathan Clay perform original songs at NARAS.
Spotlight on Commercial Music Major
TSU Student Brian Allen carves unique guitar out of native Tennessee wood.
---
PARTICIPATE IN AN ENSEMBLE, CHOIR, OR BAND!

The Department of Music supports a full complement of vocal and instrumental performance ensembles and opportunities, including the Orchestra, String Ensemble, Tennessee State University Choir , Meistersingers , Symphonic and Concert Band, two Jazz Ensembles, Percussion Ensemble, Pep Band, the TSU Aristocrat of Bands marching band, and a host of small vocal and mixed- and like-instrument ensembles. The Opera Workshop mounts at least one opera, including sets, costumes, and orchestra, each year. The Commercial Music Ensemble compliments these traditional groups by providing instruction and performance in contemporary, popular music styles.
Watch video of TSU student and faculty ensembles and guest performances on our YouTube channel .
---
Note to Music Appreciation and Music History students:
The Nashville Symphony offers heavily discounted tickets through their Soundcheck program. Fulfill your concert attendance requirements affordably in one of the best-sounding venues in Nashville, the Schermerhorn Center for the Arts.
---
Student organizations:

MEISA (the Music and Entertainment Industry Student Association) is looking for new members to start a chapter at TSU. MEISA offers networking, scholarship, and career development opportunities to student members interested in careers in the music industry. Click here for more information or email tsumeisa1@gmail.com.
For Commercial Music students, the Department of Music is now recruiting students for TSU student chapters of the Nashville Songwriters Association Int'l (NSAI) and the Audio Engineering Society (AES). Please visit the organization websites, and contact Coordinator of Commercial Music Dr. Mark Crawford to get involved and network with students and professionals from across the country.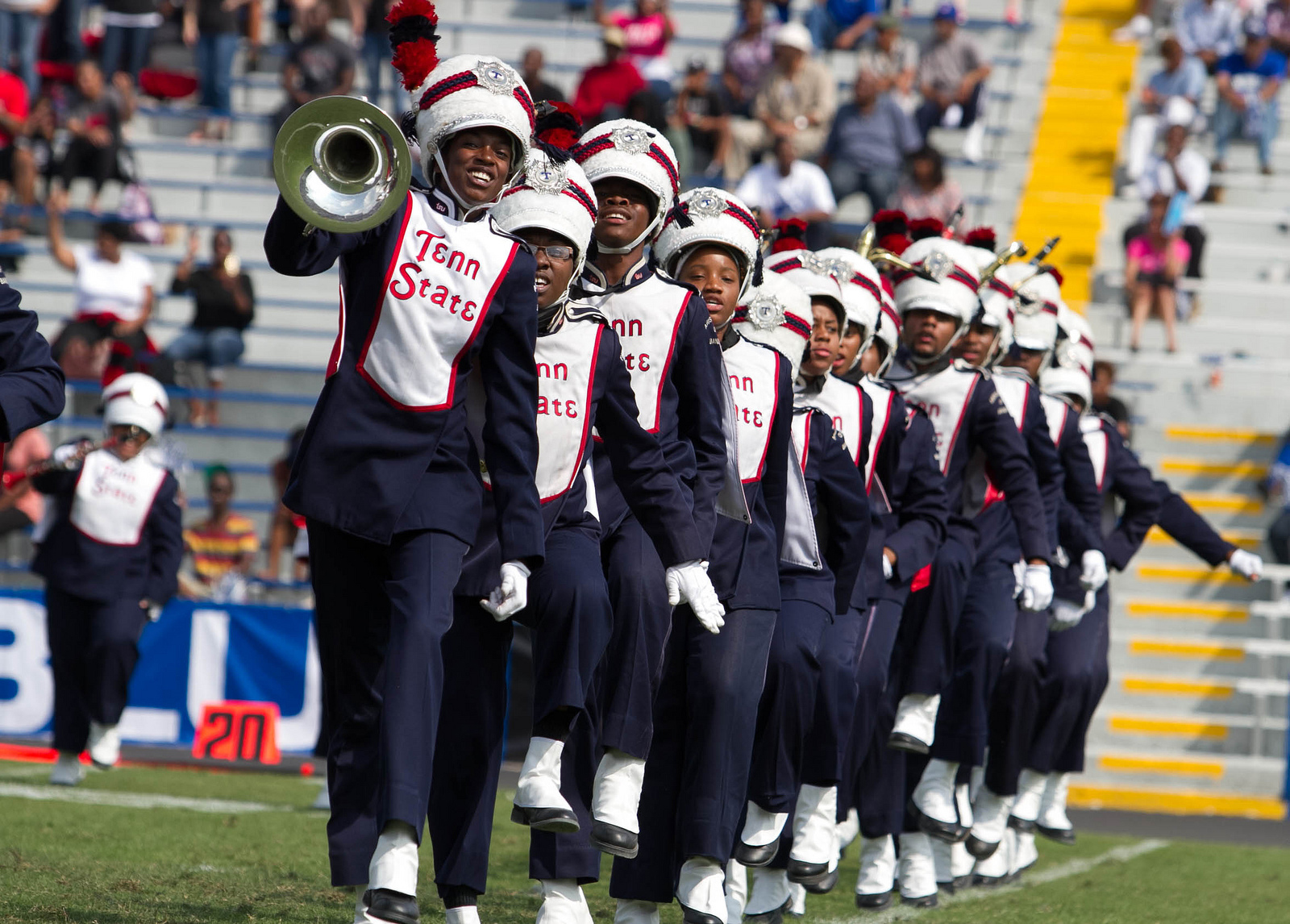 The Aristocrat of Bands, TSU's world-renowned marching band.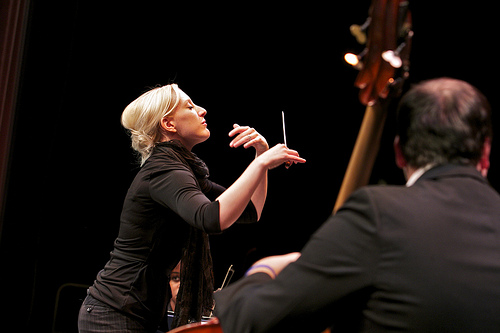 Prof. Deirdre Emerson conducts the TSU Orchestra.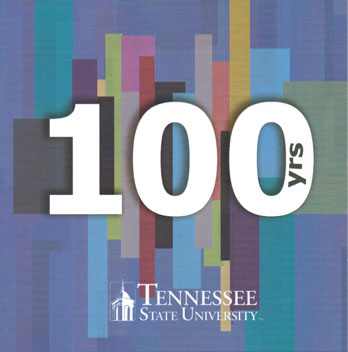 The TSU Centennial CD contains music from 100 years of TSU, with a track representing each decade and featuring the TSU Commercial Music Ensemble alongside notable alumni and historic student groups. Contact Dr. Mark Crawford , Coordinator of Commercial Music, to purchase a copy today, and click here to read the review in the Nashville Scene.
Nashville's WSMV Channel 4 features Steinway Pianos at TSU!