TSU Choir
TSU's premier vocal ensemble.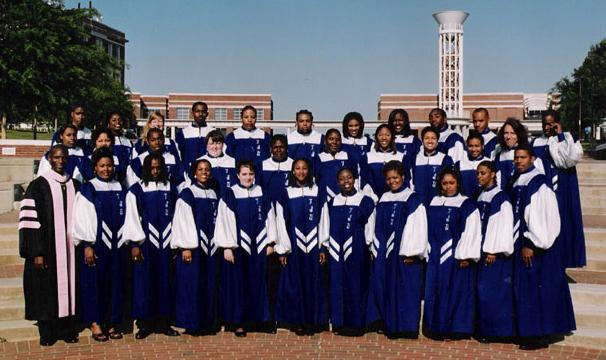 The Tennessee State University Choir comes from a long and respected tradition of choral singing among predominantly African-American colleges and universities. Choral singing has been a major part of Tennessee State University for over 50 years. In 1989 the University Choir participated in a competitive choral festival in Cincinnati, Ohio winning first place. They participated in the Chicago Mid-West Choral Festival in 1990 and received a superior rating. In 1996 and 2002 the choir participated in the "Festival of Spirituals" at Oakwood College in Huntsville, Alabama, and performed on national television backing Jennifer Hudson at the 2010 Kennedy Center Honors.
Most of the singers in the University Choir are from disciplines other than music. The ensembles take pride in announcing that they perform a wide variety of choral literature, from the Renaissance to spirituals. It is their hope that this will offer their audiences a rich musical experience to cherish and remember.
---
webpage contact:
Music