Poultry and Egg Education Project
Comprehensive Curriculum for Safe Handling and Use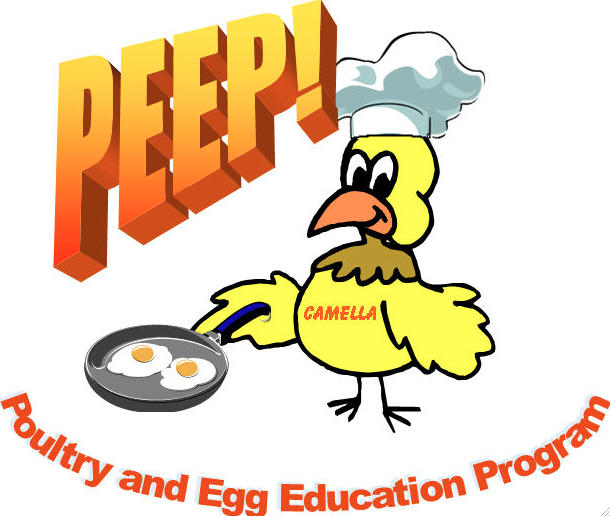 The PEEP Curriculum for youth is one of the major outcomes associated with a USDA-AFRI project to develop a research-based educational program comprised of consumer-focused, impactful messages addressing poultry and egg safety practices. The six peer-reviewed lesson plans and objectives herein were developed directly from the research associated with this project.
The lesson plans are complete with requisite background information, objectives, activities,  videos, and evaluation tools. The lessons can be integrated into standing or special 4-H programs related to poultry, STEM, and health and food science. The lessons can also be integrated into school-based agricultural education programs, specifically in pathways related to animal science, food science, or biotechnology. The lessons may also be used by homeschool families or others seeking to introduce food safety in a way that is backed by science and not sensationalized reports in the media.
Handbook
The entire curriculum handbook can be accessed by clicking on the cover page on the right.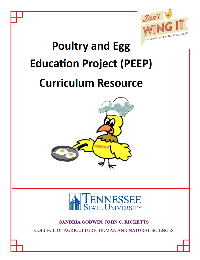 Lessons
To open individual lessons, click on one of the following titles.
Presentation Slides
 If you would like a PowerPoint to use as a visual aid for teaching lessons, click on one of the following links.
Videos
Some of the lesson plans provide instructions as to where to integrate the following videos. They can also be viewed independently.