Agricultural Leadership, Education, and Communication
Learn     Lead     Serve

Merry Christmas and Happy Holidays

TSU Agricultural Leadership, Education, and Communication would like to wish you a restful break! We are thankful for all of our students and faculty. Be safe and come back ready for the best semester yet!

 

Collegiate FFA/4-H


Are you looking for a student organization to belong to? Look no further. Collegiate FFA and 4-H at TSU empowers values-driven students to lead and serve in schools, businesses and communities. The organization seeks to make a positive difference in the lives of members by developing their potential for premier leadership, personal growth and career success through agricultural education. Contact the president of our club if you are interested in joining and participating.

Contact our President, Eligia Stafford for details.

 

  Partner with AgEd on External Funding Proposals

Faculty and staff in Agricultural and Extension Education have a wide array of expertise than can strengthen almost any multidisciplinary research team. We can become a valuable partner with your grant team by applying our knowledge and experience in multiple areas. Email us if you need assistance with evaluation or educational delivery components of your proposal.

Currently, Agricultural Education faculty and students are conducting research, education, and outreach activities on the following projects.

Curriculum for Agricultural Science Education (CASE). NAAE. PI - Ricketts

Enhancing Food Safety Knowledge of Small to Medium-sized Produce Growers in Tennessee and Illinois. United States Department of Agriculture (USDA) - National Institute of Food and Agriculture (NIFA) - Capacity Building Grant (CBG). PI - Kilonzo-Nthenge

Building Extension Capacity Using a Mobile Biodiesel Production Platform. USDA-NIFA-CBG. PI - de Koff

Development of Science-based and Consumer-focused Messages to Improve Consumers' Storage, Handling, and Preparation of Poultry, Eggs, and Poultry Products. USDA-NIFA- Agriculture Food and Research Initiative (AFRI). PI - Godwin

 

 

 
---
webpage contact:
Ag Ed
Featured Events 
National FFA Convention
10/27/15 - 10/30/15
It's that time of year once again! FFA members from across the nation are preparing to gather in Louisville, Kentucky for the National FFA Convention. If you would like more information, head to ffa.org
Let us know how we can help.

Our faculty in Agricultural Education are excited you are here, and we will do whatever we can to help you succeed. Contact us any time.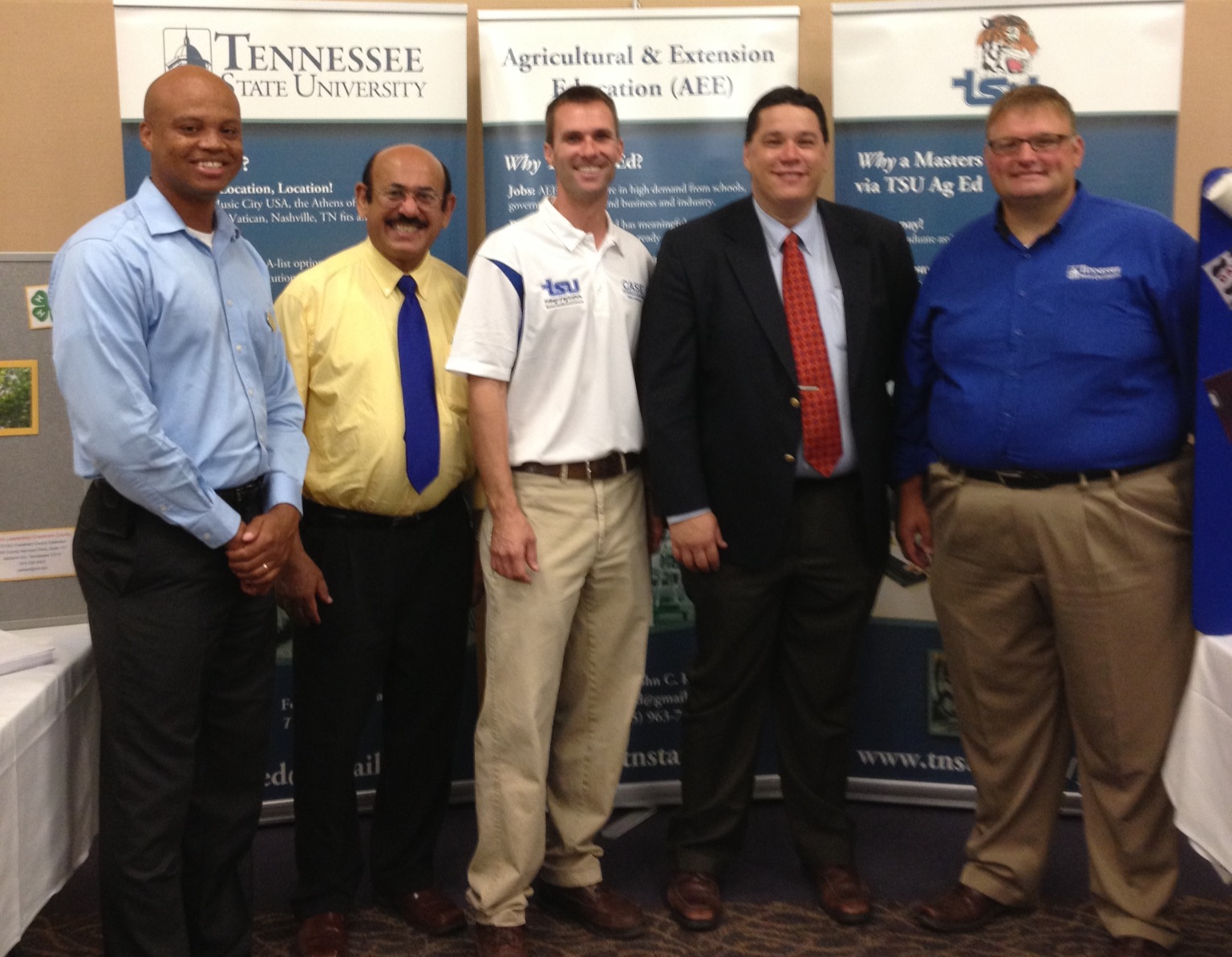 Our team includes Dr. Tyrone Miller (Leadership Development), Dr. Latif Lighari (Associate Dean of Extension), Dr. John Hall (Leadership and Ag Ed), Dr. Tom Broyles (4-H Program Leader, Extension, and Ag Ed), and Dr. John C. Ricketts (Ag Ed)
Follow TSU AgEd
Amazing AgEd Students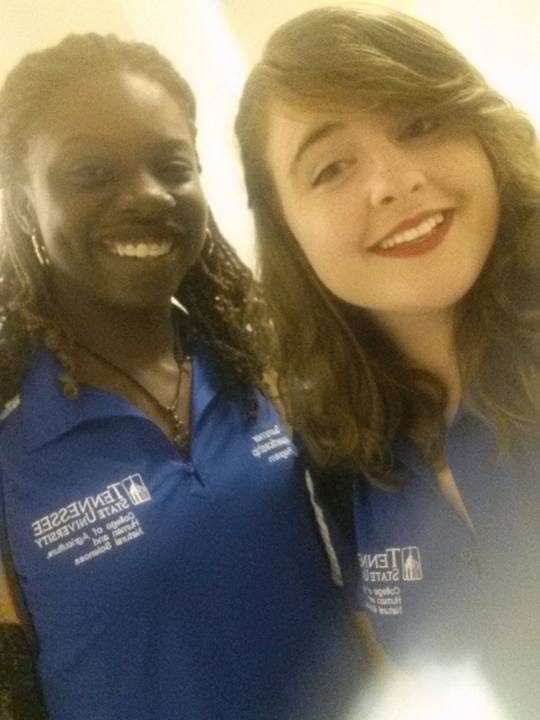 Our amazing student of the month is Abigail Anderson (on the right) from Johnson City, TN. Read more about Abigail here.
AgEd has JOBS
  One of the greatest things about concentrating in AgEd is the job market. Check with Dr. Ricketts for jobs in School-based Agricultural education and related areas. See Dr. Broyles for jobs related to Extension Education, and see Dr. Hall concerning Leadership and Communications jobs in the agriculture industry.