Agricultural Education, Leadership, & Extension
Learn     Lead     Serve

 Happy Holidays Everyone!

TSU Agricultural Education, Leadership, and Extension would like to wish you all a Happy Holiday Season. Enjoy this time with friends and family!  

 November 24-30 - Fall Break/Thanksgiving Holiday- No classes

 December 5-12 - Final Exams

 December 13 - Graduation

 January 20 - Classes Begin

CASE to Return to TSU in 2015

Tennessee State University was again awarded two CASE Institutes for the summer of 2015. CASE curricular materials provide a high level of educational experiences to students to enhance the rigor and relevance of agriculture, food, and natural resources (AFNR) subject matter. Besides elevating the rigor of AFNR knowledge and skills, CASE provides purposeful enhancement of science, mathematics, and English language understanding.

CASE utilizes science inquiry for lesson foundations, and concepts are taught using activity-, project-, and problem-based instructional strategies. In addition to the curriculum aspect of CASE, the project ensures quality teaching by providing extensive professional development for teachers that leads to certification.

TSU will host one of the two Agricultural Power and Technology - Field Test Institutes. TSU was also the only university in the country to be selected to offer the Animal and Plant Biotechnology Institute. Registration will open December 1. The institutes will be held at the TSU Ag Ed STEM Building on the TSU Agricultural Research and Education Center. Click here to see TSU CASE Website.

Agricultural Power and Technology - Field Test
June 7-18, 2015

Animal and Plant Biotechnology
June 21-July 2, 2015  

Partner with AgEd on NIFA Grant Proposals

Faculty and staff in Agricultural and Extension Education have a wide array of expertise than can strengthen almost any multidisciplinary research team. We can become a valuable partner with your grant team by applying our knowledge and experience in multiple areas. Email us.

 

 

 

 

 

 

 

 

 

 
---
webpage contact:
Ag Ed
Featured Events 
Congratulations on your Graduation!
The biggest event coming up is graduation. From all of our Ag Ed faculty, congratulations!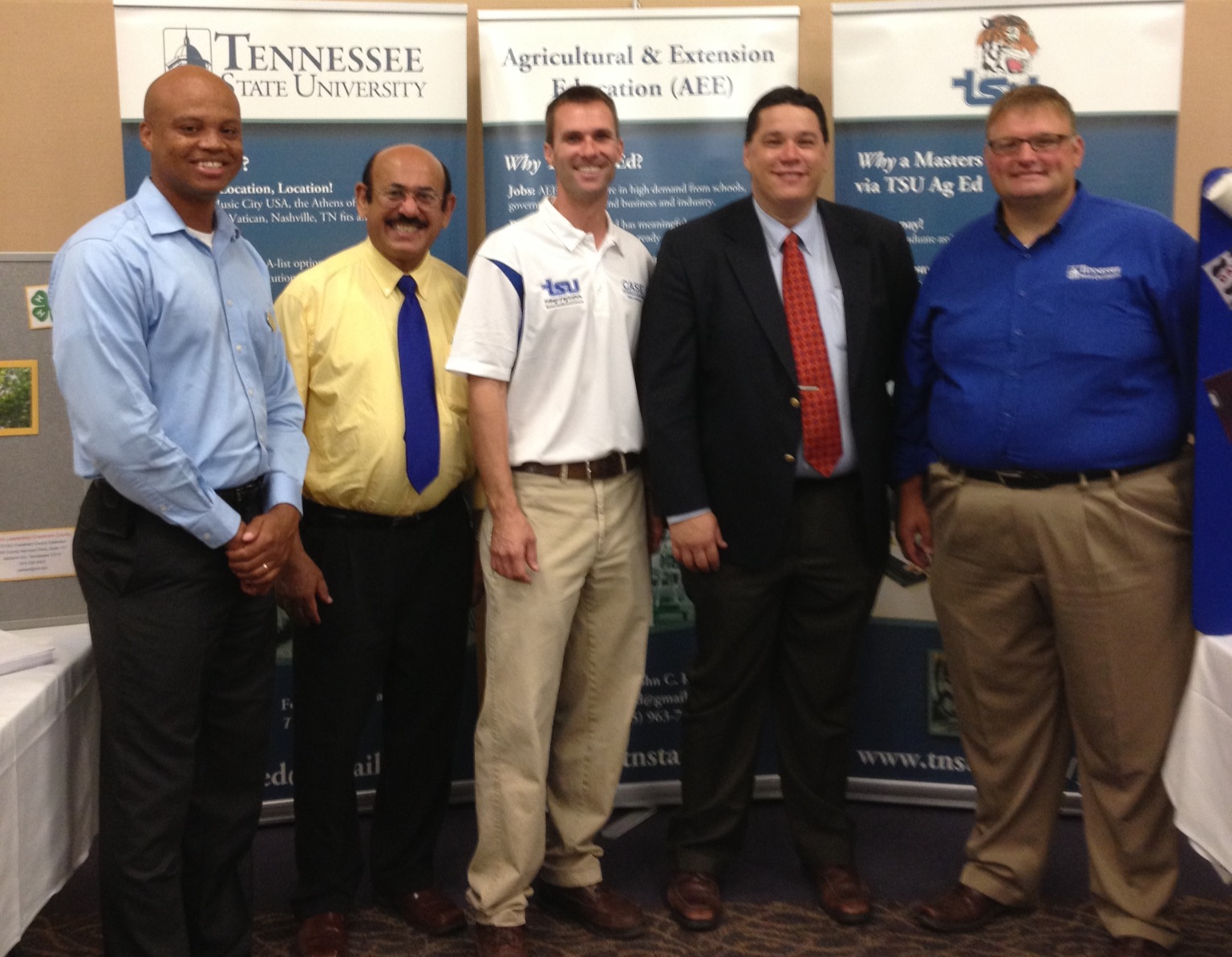 Follow TSU AgEd
Click the images above to stay up-to-date on TSU AgEd activities.
Amazing AgEd Students
Our amazing student of the month is Raynette Johnson from Munford, TN. Read more about Raynette here.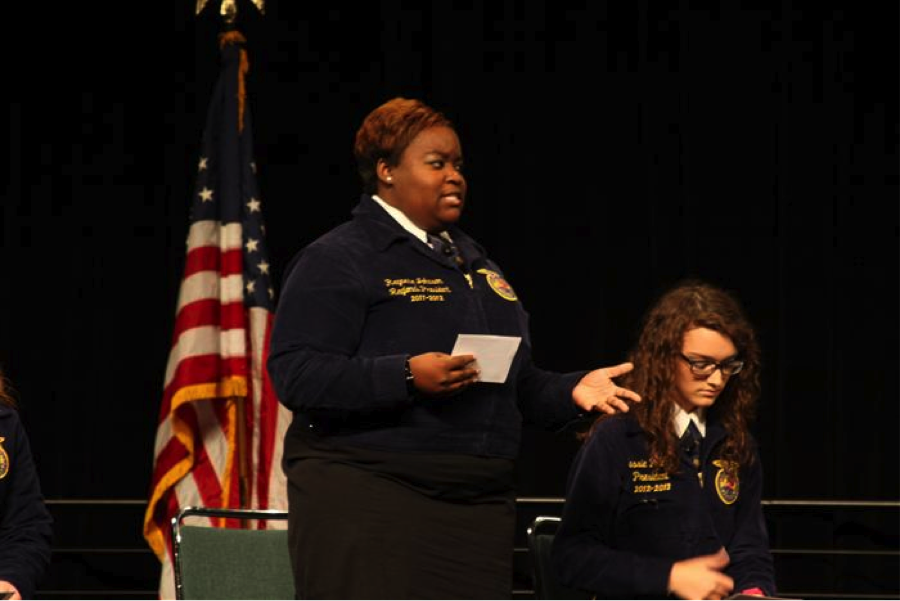 AgEd has JOBS
One of the greatest things about concentrating in AgEd is the job market. Check with Dr. Ricketts for jobs in School-based Agricultural education and related areas. See Dr. Broyles for jobs related to Extension Education, and see Dr. Hall concerning Leadership and Communications jobs in the agriculture industry.