Teaching & Learning

A Message from the Department Head,
Dr. Clara Young


Welcome to the Department of Teaching and Learning!  Our programs support the mission of the University and conceptual framework of the college -- "To produce competent and caring facilitators of learning; committed to diversity and the success for all."
The department defines competent teachers as persons who are knowledgeable in a wide variety of areas and are effective with their students. Caring teachers are people who demonstrate their values through their treatment of others, their care for the world around them, and the care with which they support the intellectual, emotional, and spiritual lives of their students.
Facilitators of learning are teachers who create classroom environments that make learning as accessible as possible for all students. Finally, teachers committed to diversity and the success for all respond to the educational needs of various groups by planning and delivering a culturally rich curriculum, using differentiated instruction that is based on the awareness of learner backgrounds and knowledge about how culture influences growth and development as well as how it influences cognitive learning styles.
At advanced levels, the department prepares educators who can both discover and apply new knowledge in an increasingly global community and who are able to provide leadership roles for local, regional and state education agencies. Our graduates create classrooms that are warm, learner-centered, and culturally-rich places for nurturing and expanding the young minds in their care.
Providing Professional Education for Teachers
The Department of Teaching and Learning provides professional education for teachers.  The Department offers undergraduate, masters, and doctoral degrees.
UNDERGRADUATE
The undergraduate licensure programs offered by the department include majors in:
early childhood education, and 
elementary education
GRADUATE
Our Masters of Education (M.Ed.) programs offered by the department include majors in:
Curriculum & Instruction,
Elementary Education, and
Interventionist (K-12)
with six (6) concentrations in:
Curriculum Planning (licensed teachers only)
Educational Technology,
Literacy (for reading specialist endorsement - licensed teachers only),
Music
Secondary School Instruction (K-12 and single-subject (7-12) areas), and
Teaching English Language Learners (TELL)
DOCTORAL
The doctoral program offered by the Department of Teaching and Learning include one concentration with an emphasis on:
These programs are designed for the in-service educator and the prospective planner and programmer of a curriculum.
View Degrees
Teaching and Learning Department Overview
The Department of Teaching & Learning is housed on the park-like, 450-acre Main Campus of Tennessee State University on the second (2nd) floor of Clay Hall. The Department, located within the College of Education, shares additional research and computer laboratory space with other departments in a number of other buildings on campus. Library facilities are close to Clay Hall, as are the bookstore and other resources. 
With expanding opportunities for online, hybrid, weekend, and evening courses housed within Nashville's only public university, TSU's Department of Psychology is the convenient, affordable, and flexible choice for working students and professionals seeking educational advancement in education and related fields.
Contact us today to visit our beautiful campus.
---
Teacher preparation programs for undergraduate and graduate programs for the preparation of teachers and related professionals are accredited by the Council for the Accreditation of Educator Preparation.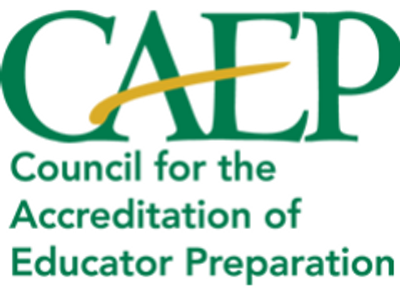 Department News

July 1, 2019 - The  Student TN Education Association  (STEA) earned Outstanding Local Excellence at the 2019 awards ceremony during the National Education Association - Aspiring Educators' Summer Leadership Conference in Houston, TX. Founded in 1937, the NEA Aspiring Educators Program serves over 50,000 members across 1,100 campuses.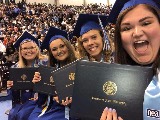 May 3-4, 2019 - Congratulations to graduates who completed their licensure requirements and/or advanced degrees.

April 24, 2019 - Metro-Nashville Public Schools announces its intent to award MNPS RFP 19-47 Pre-K Certification course to Tennessee State University, via the Department of Teaching & Learning. The class will be offered in Summer 2019.
April 22, 2019 - Dr. Sumita Chakraborti-Ghosh's work has been accepted for a presentation at the Oxford Education Research Symposium on July 29-31, 2019 at Harris Manchester College, University of Oxford. 
April 18, 2019 - The Student TN Education Association (STEA) receives two honors at the University Student Organization Awards -- Outstanding Advisor of the Year and Outstanding Commitment to Service.

April 12, 2019 - The  Student TN Education Association  (STEA) - TSU chapter receives Outstanding Chapter, 1st Place for Scrapbook, and Spirit Award at the state STEA spring convention. Four members will represent the chapter at the state (Franklin, TN) and national (Houston, TX) teacher assemblies over the summer.

March 30, 2019 - Music Education alum, Jazmin Ghent, won Best Jazz Album at the 50th NAACP Image Awards for The Story of Jaz.
---
Weekend Class Dates, Fall 2020
EDCI 6340 - September 20/21, October 25/26, November 1/2* (*This may change)
EDCI 7120 - September 13/14, October 11/12, November 15/16
PSYC 5340 - September 6/7, October 11/12, November 8/9
Department Calendar
NOVEMBER
5 - 6      PRAXIS Prep Writing
11         Veteran's Day
12 - 13  PRAXIS Prep Writing
19 - 20  PRAXIS Prep Writing
25 - 29  Fall Break/Thanksgiving Holiday
30         Last Day of Classes


DECEMBER
2 - 6    Final Examinations
7         Commencement
13       Final Grades Posted


*For more information about deadlines and applications, please contact your academic advisor OR report to the Department office in Clay 203. 
---