Teaching & Learning

A Message from the Department Head,
Dr. Marcia Millet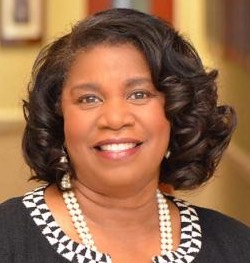 Greetings,
It is a privilege to serve as Department Head in the Department of Teaching and Learning. As an alum and life-long learner, I am committed to paying-it-forward to the next generation of educators. It is my goal to set the Department of Teaching and Learning on a trajectory that will lead to it becoming one of the premier urban teacher preparation programs in the country. I am committed to fostering opportunities for undergraduate and graduate students that will allow them to succeed in life, in the workforce, and in the global community. In keeping with the mission of the college, I am committed "to produce competent and caring facilitators of learning: committed to diversity and success for all." 
The Department of Teaching and Learning offers programs of study that reflect the latest research and best practices for a deeper learning in teaching. Our undergraduate and graduate programs focus on inquiry-based teaching methodologies, culturally responsive pedagogy, and include extensive clinical and year-long residencies that connect theory, practice, and reflection. The department is committed to strategically recruiting, preparing, and graduating qualified educators who have the knowledge, skills and dispositions to effectively work and serve in urban, rural, and suburban settings. 
My immediate goals include: (1) increasing scholarly research and funded grants with faculty and students, (2) establishing new community partners, (3) providing students with a learning experience that is second to none, (4) supporting and growing the faculty, and (5) creating an inclusive culture and an inviting climate. 
Although we are experiencing some unprecedented times with the onset of COVID-19, the Department of Teaching and Learning is committed to making each and every day a memorable and fecund one. 
Thank you for this exciting opportunity!
Dr. Marcia Millet
Providing Professional Education for Teachers
The Department of Teaching and Learning provides professional education for teachers.  The Department offers undergraduate, masters, and doctoral degrees.
UNDERGRADUATE
The undergraduate licensure programs offered by the department include majors in:
early childhood education, and 
elementary education
GRADUATE
Our Masters of Education (M.Ed.) programs offered by the department include majors in:
Curriculum & Instruction,
Elementary Education, and
Interventionist (K-12)
with six (6) concentrations in:
Curriculum Planning (licensed teachers only)
Educational Technology,
Literacy (for reading specialist endorsement - licensed teachers only),
Music
Secondary School Instruction (K-12 and single-subject (7-12) areas), and
Teaching English Language Learners (TELL)
DOCTORAL
The doctoral program offered by the Department of Teaching and Learning include one concentration with an emphasis on:
These programs are designed for the in-service educator and the prospective planner and programmer of a curriculum.
View Degrees
Teaching and Learning Department Overview
The Department of Teaching & Learning is housed on the park-like, 450-acre Main Campus of Tennessee State University on the second (2nd) floor of Clay Hall. The Department, located within the College of Education, shares additional research and computer laboratory space with other departments in a number of other buildings on campus. Library facilities are close to Clay Hall, as are the bookstore and other resources. 
With expanding opportunities for online, hybrid, weekend, and evening courses housed within Nashville's only public university, TSU's Department of Psychology is the convenient, affordable, and flexible choice for working students and professionals seeking educational advancement in education and related fields.
Contact us today to visit our beautiful campus.
---
Teacher preparation programs for undergraduate and graduate programs for the preparation of teachers and related professionals are accredited by the Council for the Accreditation of Educator Preparation.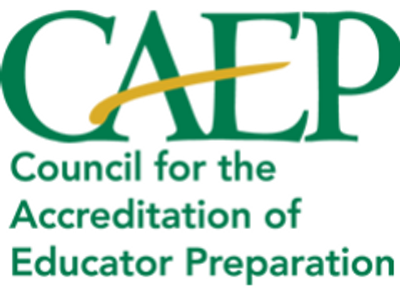 Department News

August 6, 2020 - The Department of Teaching and Learning welcomes Dr. Millet (department chair) and Drs. Jacqueline Lubin, UrLeaka Newsome, and Twianie Roberts as members to our dynamic team. Learn more about their expertise on the Faculty Spotlight page.
August 3, 2020 - Tennessee State University, College of Education, has received a $375,000 grant from the state Department of Education to address the need for more special education teachers across the state. The SPED Endorsement Program allows certified teachers within Tennessee to receive their special education endorsement at no cost to them or their school district. At least 70 teachers are scheduled to take the online courses in the fall and spring semesters.
July 30, 2020 - The  Student TN Education Association  (STEA) continues its legacy of national representation. CarVaughn Page was elected as an NEA Board of Directors, Arianna Herrington serves as Zone 3 Director of the Aspiring Educators Caucus, and Bisa Gilchrist served as NEA-AE Elections Chairperson.
---
Department Calendar
AUGUST
17    Fall Classes Begin (Quarantine, 1st 2 weeks online)
21    STEA General Body Meeting
24    TNeCampus Classes Begin
31    In-Person Classes Resume

SEPTEMBER
7     Labor Day/School Closed
18   STEA General Body Meeting
18   Movie Night & Discussion (Lean on Me, 5pm)
21   Student Study Days (until the 23rd)
24   Fall Break (until the 25th)
28   Mid-term Exam Week (until Oct. 2nd)
OCTOBER
6   Founders Day (Virtual)
9    STEA: Video to Hospitals
10  Homecoming
16  STEA General Body Meeting
28  Registration for Spring 2021
NOVEMBER
3     STEA: Poll Party
6     STEA: What the tea about edTPA?
11   Veteran's Day
20   Last Day of Classes
20    STEA General Body Meeting
20   STEA: The Importance of an Educator of Color
23   Final Examinations (until the 25th)
27   Commencement
*For more information about deadlines and applications, please contact your academic advisor OR report to the Department office in Clay 203. 
---