Home >
> Student Tennessee Education Association
Student Tennessee Education Association
Professional Advocacy & Engagement begins here!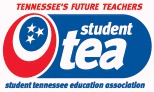 STEA exists to help our members move smoothly from student on campus to beginning teacher. STEA gives you the edge during the crucial first five years in classroom.

College can't do that, no matter how it good it is. It takes veteran teachers helping you find your way. STEA adds to your formal education by providing life lessons about salaries, contracts, competency testing, evaluation, discipline, certification requirements and more.

Join the 60,000 other students across the nation as part of NEA's student program (NEA-SP) as a member of STEA today. There are over 3 million teachers, education support professionals and students just like you waiting to welcome and support you.   Plus during your first year of teaching and regular NEA membership, you'll be eligible to  receive a rebate of $20  for each year you were a student member.
TSU-STEA Contact Information & Advisors

Curriculum Lab, Box 9530
3500 John A. Merritt Blvd.
Nashville, TN 37209
(615) 963-5480; Fax (615) 963-5114
Debra Jackson - djackson@tnstate.edu
Dr. Nicole Kendall - nkendall@tnstate.edu
Dr. Celeste Williams - cwilliams@tnstate.edu
Chapter News

Fall 2012 - TSU STEA Cohort at Vol. State has received a National Education Association CLASS (Community Learning Through America's Schools) Grant entitled the "Reading Buddy Project" (in cooperation with Alzenia Walls, president of NEA affiliate the Sumner County Education Association) in the amount of $992.69. The chief author and contact about the grant is Tonya Adams who serves as a Sr. Rep (at the Vol. State Campus) and the Middle TN VP for STEA. In other news TSU STEA President Parris Malone was one of the students chosen to participate in the NEA Student Program "Connections" Conference. She is also President-Elect for the Student Tennessee Education Association and will serve as STEA President for  2013-2014.
2012 Chapter Honors
1st Place - Thelma Barker Community Service Award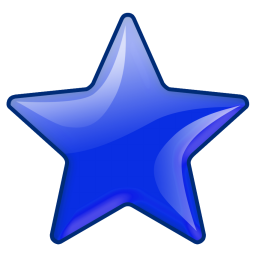 (6 years in a row!)
2nd Place - Outstanding Student TEA Chapter
2nd Place - Scrapbook Award
Student TEA Presidents from Tennessee State University
*2013-14, Parris Malone (currently President-Elect)
2010-11, Delvin Woodard
2007-08, R. Jermaine Coleman
1990-91, Debra Davis
NEA Student Program Chairperson from Tennessee State University
2008-10, R. Jermaine Coleman
---
webpage contact:
Teaching & Learning