Physical Therapy
Enjoy Helping Others?
Welcome to the Department of Physical Therapy at Tennessee State University!
Tennessee State University is the first university in Middle Tennessee to graduate physical therapists. The Department of Physical Therapy offers the entry-level Doctor of Physical Therapy (DPT) degree in a three-year lockstep format, which begins in the summer session of the first year and ends in the spring semester of the third year. The first class of DPT students graduated in May 2009.
The DPT program recognizes the reciprocal and responsive nature of professional education, where both the learner and the educator collaborate as partners in the learning process. The learner is expected to develop and exhibit characteristics of adult learners including, but not limited to, being problem-centered, willing to learn, and being self-directed. The learner is also expected to be a change agent willing to challenge habituated thoughts and practices as physical therapy moves toward the doctoring profession. The educator is expected to uphold high academic standards, respect learner diversity, be role models of professional behavior, and create an environment conducive for effective learning to occur.
The faculty and staff in the Department of Physical Therapy look forward to assisting you with any queries you may have about the program. Feel free to contact us at (615) 963-5881.
We look forward to hearing from you as a prospective student, a current student, or as a member of the incoming class!


---
Check Out These APTA Videos on Becoming a Physical Therapist

curriculum
news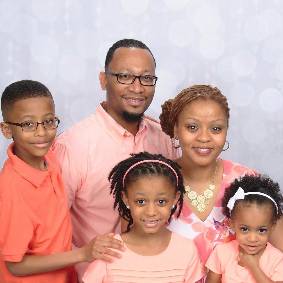 Sedric Cooper (Class of 2009) has been recognized by the TSU College of Health Sciences as an Accomplished Graduate of the DPT program. For more information, see our Facebook page