Welcome
Educational Leadership & Administration
It gives me great pleasure to welcome you to the Department of Educational Leadership. The department has a long history of producing exemplary educational leaders across the state and the nation. Our faculty strives to prepare effective, innovative, and culturally responsive leaders in the field of education who are capable of transforming organizations in a global society.
The mission of the Department of Educational Leadership is to provide quality and customized education programs that integrate theory, practice, research, and service to meet the leadership needs of local, state, national, and international organizations. We are proud of our graduates who are among the best in the state and the nation.  Students who have completed our programs have pursued and excelled in professional careers as assistant principals, principals, teacher leaders, higher education administrators, directors, professors, superintendents, chancellors, and vice presidents.
The department offers three degree programs: Master of Education (M.Ed.), Education Specialist (Ed.S.), and Doctor of Education (Ed.D.). Our degree programs combine both conceptual and field-based experiences at the advanced level. All degree programs are approved by SACS and NCATE.  All administrative licensure programs have been recommended for full approval by the Tennessee Department of Education.  The department also has membership with prestigious organizations such as University Council of Educational Administrators (UCEA) and the Carnegie Project on the Education Doctorate (CPED). Our program is among the best in the nation.
As you visit our website, I am sure that you will find many exciting opportunities for graduate education. Our programs are designed to meet the needs of the busy professional.  Whether you seek to attend class at night, on the weekend, or simply take an online course, we offer a program that will fit your requirements. Please contact our office for more information on our degree offerings.
Sincerely,
Kirmanji Gundi
---

Professional Affiliations
---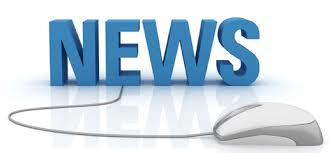 New Program- Career and Technical Education (CTE) 
December 13, 2013
TSU Professor Elected President of Tennessee Higher Education Women's Group

November 7, 2014
TSU Professor Selected for Accreditation Council Appeals Committee

September 29, 2015
Guest Speaker-Prominent Educator and Author Gloria Ladson-Billings
October 11, 2016
TSU Professor- Guest Speaker at a Documentary Film Viewing - Indiana University Bloomington