Important Forms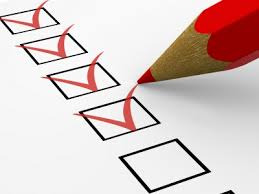 Please find below forms that are commonly used throughout your degree program. Please note that any changes made as you matriculate through your degree program must be documented. 
The Change of Program or Personnel form is used for any changes in degree programs, course substitutions, dissertation major advisors, dissertation committee members, and academic advisors. 
The Transfer of Credit form is utilized for credits that you desire to transfer from other institutions.  These transfer credits must be approved by your academic advisor and the department chair. 
The Qualifying Examination and Comprehensive Examination applications must be completed one semester prior to the date you intend to take the examination.  These examinations cannot be taken during the same semesters.  Please see Graduate School Academic Calendar for examination dates and application deadlines. 
A Thesis/Dissertation Appointment form must be completed once the doctoral comprehensive examination has been successfully passed. 
If you need assistance in determining appropriate forms, please see your program handbook.  You may also contact your academic advisor or the department office.
Additional forms can be found at http://www.tnstate.edu/graduate/forms.aspx

---