College of Education

Message from the Interim Dean,
Celeste Williams, Ed.D.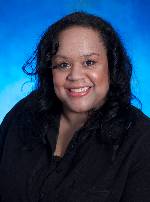 Welcome to Tennessee State University's College of Education website! Come take a journey with us down pathways that lead to a brighter future!
Tennessee State University has provided quality educational programs for over one hundred years.  We are centrally located in the city of Nashville; welcoming students, faculty and staff from Tennessee, the nation and the world.  Tennessee State University is one of the most diverse campuses within Tennessee Board of Regents system of colleges and universities.  The intersecting richness of cultures blended with an illustrious HBCU tradition adds to the uniquely distinctive preparation of our students.  We prepare our students for active engagement in professions at the local, state, national and international levels.
The College of Education at Tennessee State University enjoys a rich history of teaching, research and scholarship, offering programs that are characterized by outstanding faculty who provide stellar educational experiences.  These experiences serve to propel students into successful careers.  In the College of Education, our programs reflect our conceptual framework as we prepare "competent and caring facilitators of learning; committed to diversity and the success of all."
The College of Education is comprised of three departments: Teaching and Learning, Educational Leadership and Psychology.  Each department offers a variety of programs that prepare students for professions in the fields of education, psychology and related areas.  The Teacher Education Program is National Council for the Accreditation of Teacher Education (NCATE) accredited.  Counseling Psychology is an American Psychological Association (APA) accredited program.
The Department of Educational Leadership offers opportunity for students to study and research in one of the three degree programs:
Master of Education (M.Ed.)
Education Specialist (Ed.S.)
Doctor of Education (Ed.D.)
The Department of Psychology affords student opportunity to study and research in one of the following degree programs:
Bachelors of Science (B.S.)
Master of Science (M.S.)
Doctor of Philosophy (Ph.D.)
The Department of Teaching and Learning provides students the opportunity to student and research in on of two degree programs:
Master of Education (M.Ed.)
Doctor of Education (Ed.D.)
In the College of Education, we prepare students to be leaders.  Embracing the University motto, "Enter to learn go forth to serves" students leave our hallowed halls highly skilled and prepared to enter into the workforce as teachers, administrators, psychologists, professors and more.  Our graduates strive to work for the good of the state, the nation, and the world.  We are proud of our tradition of excellence and as we continue that tradition, we invite you to join our learning community, where excellence is indeed our habit.
Learn more about the College of Education and its three (3) exemplary departments:
Educational Leadership

Dr. Trinetia Respress
 Chair

Office: 103 Clay Hall




Phone: (615) 963-5450

Psychology
Dr. Kiesa Kelly
 Chair

Office: 303 Clay Hall




Phone: (615) 963-5141

Teaching & Learning
Dr. Clara Young-White
 Chair

Office: 203 Clay Hall




Phone: (615) 963-5465
---
Explore TSU for yourself.
Visit us and see the campus,
learn more about life in Nashville,
and discover the heart of our exciting TSU Tiger community.
Apply for admission, request information, or contact Tennessee State University today.
---
Celeste Williams, Ed.D.
Interim Dean
118 Clay Hall Education Building
Office: 615-963-5451
Email: COE@tnstate.edu 
Summer 2016
Teacher Education and Student Services (TESS)
May 31, 2016  Deadline to submit all applications to the Teacher Education Program in the TESS Department 
Applications are located online  website:  www.tnstate.edu/teachered 
Application Type: Admission (UG/G), Student Teaching (G), Permission to Enter into Residency I (UG) and schedule interview
Submit Applications: Main Campus Clay Education Building Room 112 TESS Department
For more information call 615-963-5459 or email coe@tnstate.edu
June 2016
July 2016
 July 28, 2016 Teacher Education Program (TESS) Interviews
August 2016
Aug 1st   TESS Department:  All Core/Praxis, MAT, GRE test scores due no exceptions!  
Aug 19th TEP Orientation Avon Williams Campus 
September 2016
Sept 7th Residency I and Student Teaching(G) students begin placement.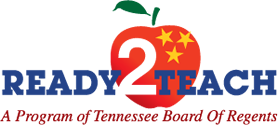 Tennessee State University is a participating institution in the Ready2Teach initiative. This program will produce graduates with strong academic content knowledge aligned with Tennessee high school curriculum standards, strong skills in instruction, assessment, and management, and well-developed skills in meeting the academic and social needs of all students.   Read More