Office of Teacher Education
Feel called to teach?
OUR GOAL | EFFECTIVE TEACHERS
Your success in becoming a highly effective teacher is our goal. From your approval as a teacher candidate through your student teaching experience and beyond, we're here for you.
CANDIDATES' PERFORMANCE ON NATIONAL EXAMINATIONS
Candidates in the Teacher Education Program at TSU achieved a 100% pass rate on the Praxis exams for the 2013 -2014 Academic Year. The Praxis exams, administered by the Educational Testing Service (ETS), are taken by individuals entering the teaching profession as part of the certification requirements by many states and professional licensing organizations. Additionally, the overall average performance of candidates taking the edTPA, a performance-based assessment administered by Pearson, was 38.73.
Praxis and edTPA Pass Rate by Test 2011-2014
YOUR CONNECTION TO THE TEP
As the connection between your chosen academic specialty and TSU's teacher education program, you can count on the Office of Teacher Education and Student Services to:
maintain your records and
keep you informed of requirements to meet licensure and retention standards.
Depend on us to collaborate with you to find suitable pre-service field experiences in the Nashville metro area, Sumner County, and elsewhere to provide relevant school-based experiences and clinical practice.
Admission Requirements (Program & Residency)
__________________________________________________________

Why wait? Explore TSU for yourself.
Visit us and see the campus,
learn more about life in Nashville,
and discover the heart of our exciting TSU Tiger community.
Apply for admission, request information, or contact Tennessee State University today.
---
webpage contact:
Teacher Education
News & Announcements




Spring 2015 Important Information

 
 

Interviews for Admission, Exit and Student Teaching:

Please contact the TESS Office at (615) 963-5459 to schedule.

Wednesday, April 22, 2015   9:00am - 4:00pm

Thursday, April 23, 2015  9:00am - 11:00 am

Friday, April 23, 2015  9:00 am - 3:00 pm

*Dress Professional

----------------------------

Applications:

Location:  Online or in the TESS Office Clay Education Building Room 112

Applications click below:

Intent to Enter Residency I (Juniors only)                           

Student Teaching Application (UG Spring Only)   (G Fall or Spring)    

 -----------------------------

SCHOLARSHIPS 

TSU (www.tnstate.edu/scholarships)

College of Education      TBA

 ----------------------------

 JOB FAIRS see link(s) below: 

May 2, 2015  Bedford County Teacher Job Fair  9:00am -12noon  Shelbyville Central High School Cafeteria  401 Eagle Boulevard,  Shelbyville, TN  37160 .  For more information www.bedfordk12tn.com or contact James Claybourne at 931-684-3284 or 3285, ext. 2224 email:  claybourne@bedfordk12tn.net 

Hiring Now see link(s) below:

State:  Tennessee           Click Link(s) below: 

Metro Nashville Public Schools

 State:  Kentucky            Click Link(s) below:

State:  Maryland            Click Link(s) below:

Montgomery County Public Schools

 ----------------------------

TSU Information: 

  2015 G ADUATION INFORMATION

Click Here Senior Seminar Week Click Here

 

Fall 2015

TESS Candidate Orientation:

Who must attend: Undergraduate Residency I and Graduate Student Teaching candidates. More detailed information will be emailed to candidates. Please make sure that the TESS Office is up-to-date with your contact information. Lunch will be provided. *Attire: Professional 

Date:  Friday, August 21, 2015

Time:  8:00am - 4:00pm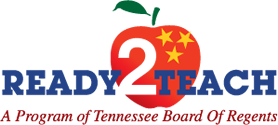 Tennessee State University is a partner in the Ready2Teach initiative.
__________________________________________________________