Respiratory Care Program

Department of Cardio-Respiratory Care Sciences and Health Information
The overall goal of the baccalaureate degree program in Cardio-Respiratory Care Sciences is to provide an educational curriculum designed to prepare students for registration by the National Board for Respiratory Care, expanded duty practice of respiratory care, to be educators, staff therapists, and supervisors in the field of respiratory care.
COMMUNITY ENGAGEMENT 
Cardio-Respiratory Care students engaging with students from the Martha O'Bryan  Center's Summer Camp program.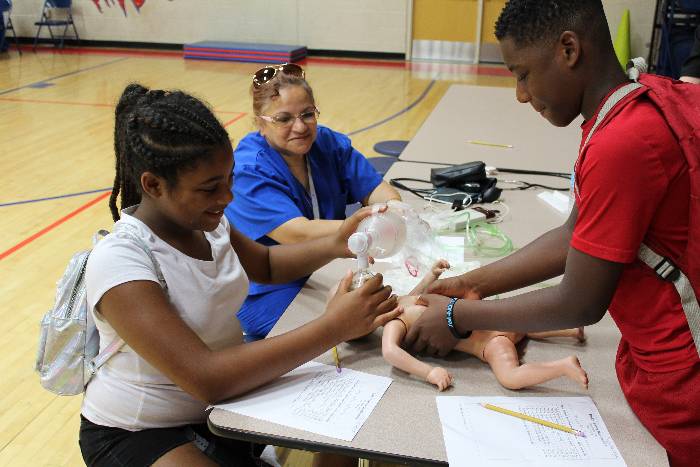 Young students engaged in a demo of  'how to' resuscitate an infant with pediatric lung disease.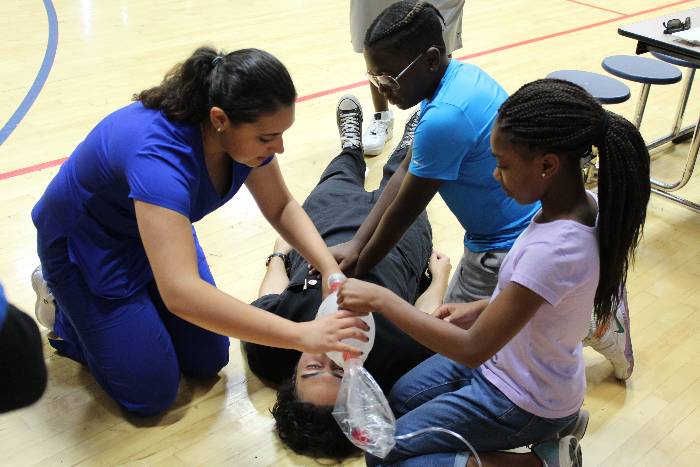 Cardiopulmonary Resuscitation demonstration.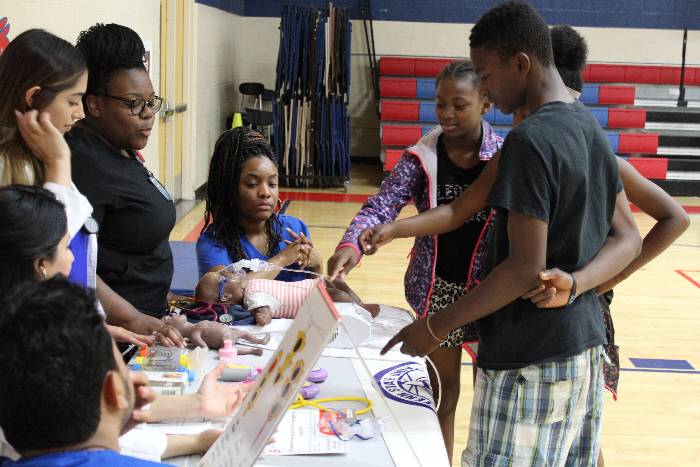 Cardio-Respiratory Care students sharing knowledge of the different treatment medications for asthmatic patients, some of the young students had first-hand knowledge.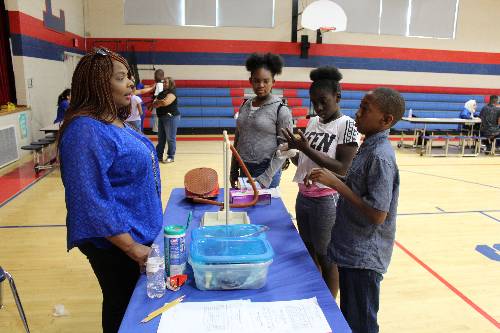 Professor Batts demonstrates the effects on the lungs of habitual smokers, as well as exposure to second-hand smoke.
Our Mission:

The mission of the RC & HIM Department is to provide its students with a quality education for successful careers in the healthcare industry through engagement in clinical practice/research, the pursuit of graduate study in the related field, lifelong learning, and service to the community.
---