Occupational Therapy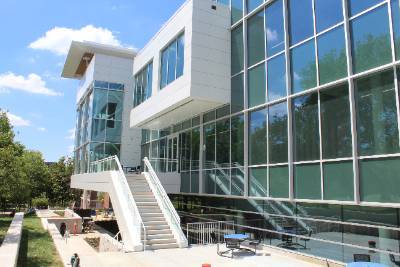 The Occupational Therapy Program will move into a brand new state-of-the-art
facility soon.
UPDATE: 
For the 2020-2021 application cycle, the GRE has been waived and Observation Hours are not required but recommended.
The TSU Occupational Therapy program is accredited by the Accreditation Council for Occupational Therapy Education (ACOTE), c/o: American Occupational Therapy Association, 6116 Executive Boulevard, Suite 200, North Bethesda, MD, 20852-4929,  (301) 652-2682 ext 2914. Based on the on-site visit and ACOTE Board review, the Board voted to award full accreditation for 10 years.  The next reaffirmation of accreditation on-site visit will be during the 2026/2027 academic year.
NBCOT Exam Data (contact program chair, Dr. Rita Troxtel, rtroxtel@tnstate.edu)
NOTE: Students can obtain their undergraduate degree in Health Sciences, here at TSU, and then enter the graduate program in Occupational Therapy.  For students who received their undergraduate degree from another university, please click on  " Admission Requirements " . You can file your application while in the process of completing your last three of the nine prerequisite courses.  However, these three courses must be completed by the beginning of the semester you enter the MOT program.
Scholarships & Resources for African Americans: https://www.edumed.org/financial-aid/african-american-student-scholarships-resources/

Follow Us on Facebook          

Follow the TSU Tiger Clinic on Facebook