Department News
Keeping You Informed
Dr. Roderick Morgan, Dr. Christine Watt, and Mr. Scott St. Dennis have left our program for other opportunities. We would like to wish you good luck! 

Dr. Malia Jackson and Ms. Candace Brown joined our program in Fall 2019.  We would like to welcome them and look forward to the expertise they bring to the program.

The OT program will be joining other department initiatives. The program is collaborating with the Physical Therapy Program in Fall Semester 2019 to open a student-run outpatient clinic. Therapy will be provided free of charge, under the supervision of clinical faculty. 
Students Engaged in Mock Clinical Setting, Preparing For Real World Clinical Setting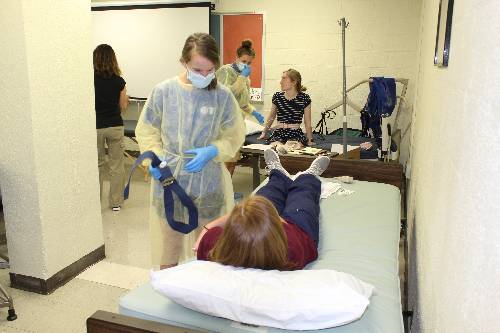 ---