Dental Hygiene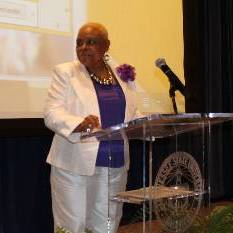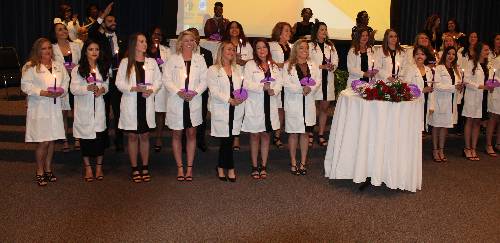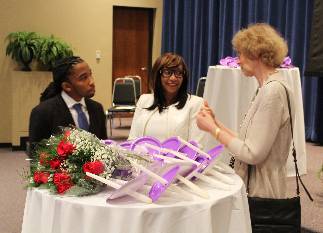 Tennessee State University's College of Health Sciences'
Dental Hygiene Program's Annual Pinning Ceremony 
The Dental Hygiene Faculty and Staff
Congratulates all of our 2018 Graduates!

Please contact us to schedule a visit.


TSU's program in Dental Hygiene is accredited by the Commission on Dental Accreditation and has been granted the accreditation status of "approval without reporting requirements."
---
Is Dental Hygiene the right career choice for you?
Success Rate for Tennessee State University

·         Degree completion rate – 2015 - 100%
·         National board examination pass rate - 2015 - 95%
·         Clinical board pass rate – 2015 - 90%
What is a Dental Hygienist?
Most dental hygienists practice in private dental offices where they provide a wide range of preventative dental services, including periodontal examination, scaling and debridement, radiography, dental sealants constructing bleaching trays, and providing oral hygiene instructions for patients with special needs.
In recent years there has been an increase in knowledge about the progression and treatment of periodontal disease. Ultrasonic instrumentation has been refined and several chemotherapeutic agents are being used in the treatment of periodontal disease. Dentists and dental hygienists are successfully treating periodontal disease in their practices. Dental hygiene has evolved into a challenging career offering attractive income potential.
Personal Qualifications
An individual considering a career in dental hygiene should be able to perform work that requires precision and sound judgment. Manual dexterity, dependability, and good vision are also important characteristics. Functioning under time and patient management constraints are often encountered. Additionally, students will be expected to comply with a variety of clinical and workplace rules and regulations related to successful and safe clinical practice.
Career Opportunities
Dental hygiene is a challenging and demanding profession continually evolving with new perspectives and options for study and employment. While most dental hygienists work in private dental offices and dental clinics, other practice settings include public health departments, hospitals, nursing homes, and school systems. Hygienists are also employed in private industry, correctional facilities, and Health Maintenance Organizations.
Dental hygienists most often choose a career in clinical practice, but they may choose to be involved in public health, sales, education and /or research activities. Hygienists who are interested in education may teach full-time or part-time in educational programs for dental, dental hygiene, and dental assisting students. Dental hygienists can incorporate research activities into clinical practice or such activities may be among their responsibilities as educators.
Are you interested in an academic career in the health sciences?
Would you like to promote and provide oral health care to all?
Would you enjoy direct patient care?
Would you like the security of a specialized career?
Would you like flexible working hours with a wide range of career options?
Are you interested in patient education and public health?
Would you like the potential to earn a great salary?


The course of study in the Dental Hygiene program provides a broad-based education in the social, behavioral, and biological sciences with special emphasis toward teaching, community health, and research.  Although legal dental hygiene functions vary from state to state, some of the functions routinely performed by a dental hygienist include, but are not limited to:
calculus and plaque removal (hard and soft deposits) from above and below the gum line
examination of the teeth and oral structure, including a soft tissue exam
exposing, processing, and interpreting dental radiographs – Digital and Regular
plaque control instruction and developing personal oral hygiene programs for home care
placing temporary fillings, applying periodontal dressings, removing sutures, polishing and re-contouring amalgam restorations (Only with advanced training)
dietary and tobacco use counseling
applying caries-preventive agents, such as fluorides and pit and fissure sealants
educating the individual patient and the general public about the importance of good oral hygiene habits
oral cancer and blood pressure screening
designing community dental health programs
oral health care research, data collection, and tabulation
working with special population groups (eg, minority groups, geriatric, mentally/physically disabled persons)
Dental Hygiene may be the career for you!
"A dental hygienist is a licensed oral health care professional who integrates the roles of clinician, educator, consumer advocate, manager, change agent and researcher to prevent oral disease and to promote health. The primary function of the dental hygienist includes working as an integral part of the dental health team and assisting individuals and groups in obtaining and maintaining optimal oral health. Associated activities include the prevention and control of dental diseases and related disorders." (Dental Hygiene Theory and Practice, Saunders, St. Louis, MO, 2003)
How do I gain Admission into the Dental Hygiene Program at TSU?
View Requirements
---