Home >
> Clinical Education
Clinical Education
Sites & Training
Clinical sites used by the Cardio Respiratory Care Sciences Program are major hospitals in the region:
Students are exposed to: Pulmonary and Cardiac Rehabilitation, Hyperbaric Treatment area, and the Pulmonary Function Lab.
Clinical training includes: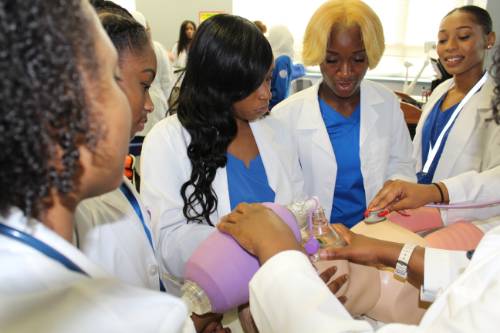 Burn ICU
Cardiac ICU
Medical ICU
Neurological ICU
Neonatal ICU
Respiratory ICU
Surgical ICU
Trauma ICU
Pediatric ICU, and
the Emergency department.
Each clinical is structured to maximize the educational experiences of the student. The wide variety of patient conditions and intensive care units allows the student a unique clinical experience that gives the student valuable exposure to many conditions that may not be typically seen in smaller hospitals. The Cardio-Respiratory Care Sciences Program is fortunate to have a wide variety of clinical sites that maximize teaching and learning experience.
Photos: Courtesy of American Association for Respiratory Care
---
webpage contact:
Cardio-Respiratory