Office of Business and Economic Research
Focusing on Urban Business and Economic Development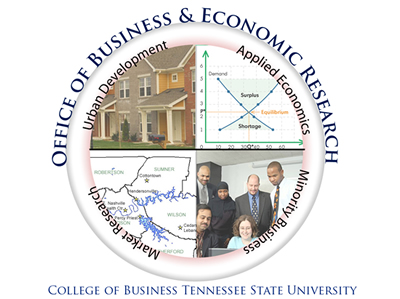 The Office of Business & Economic Research focuses on urban business and economic development issues. Additionally, OBER conducts applied research on a wide variety of topics related to urban development, small and minority businesses, and entrepreneurship. 
As a public institution serving a major metropolitan area, Tennessee State University is committed to services and outreach. OBER is an important contributor to the TSU mission, providing data and analyses of economic, demographic, and business trends. 
The office also publishes Nashville Area Business and other publications related to the Nashville economy and its business community.
---