Department of Communications

 Journalism students win 3 awards at the 2016 Southeast Journalism Conference and 5 Tennessee Associated Press student awards.
 The Life and Times of Paul Laurence Dunbar, "Jingle in a Broken Tongue": February 21-23 at 7PM  PASB 127 - The Black Box
TSU Forensics team have won over 3,000 total lifetime awards.
Hands-On Learning
From theatrical set construction, working on an advertising campaign, participating in a 48 hour film challenge, covering a news story to developing an effective corporate presentation.
Thank you for your interest in Tennessee State University and its Department of Communications.  We offer three areas of concentration:
Mass Communication  (4 tracks in:  Journalism, Film & Television Production, Integrated Marketing Communications and Media Leadership & Performance)
Theatre  (2 tracks in: Performance and Production)
Communication Studies (2 tracks in: Cultural Communication, Health Communication)
Mass Communications
C-MAP The Center for Media Arts and Production: All Platform Production
At TSU we stress a hands-on approach to learning in a multi-media environment.  C-MAP includes:  The TSU News Network, WTST, TSU TV, Tenn State IMC Agency, PAC House Productions, the  BluePrint (online magazine), and the Meter (newspaper, housed under Student Affairs).  Our faculty bring a blend of scholarly activity and creative professional work to the classroom.  Students also learn each other through their work in extra-curricular and co-curricular activities that complement formal instruction.
TSU TV News, Sports and Entertainment programs are produced by students in a state-of-the-art studio with two studio sets and a multi-row control room.  Video news and production now features 18 Avid or 16 Final Cut Pro video edit work stations.  WTST, Tennessee State University Campus Radio, is our student-run radio station and is open to all students.  The station is now in brand new facilities.  Students have won hundreds of awards in recent years.  The program now features an annual student 48 hour film challenge.  In new media, the TSU News Network is a new entity involving the multiplatform distribution of student media.
Theatrical Productions
The theatre faculty and students produce two major productions per year. Theatre was selected for national recognition for 2 productions, Ruined and Lady Day at Emerson's Bar and Grill.  The theatre program is rich in its history and uses the beautiful Cox-Lewis Theater as its centerpiece.
Communications Studies
Preparing you for a variety of careers
Communication Studies promotes the responsible use of communication as a tool in a variety of situations: interpersonal, small group, intercultural, and corporate settings. Students gain an understanding of how communication serves as the organizing feature of relationships:  interpersonal, work, societal and more.
---
At the TSU Department of Communications, we're small enough to know you, big enough to challenge you and diverse enough to stretch you. We've been in the communications education business for many years, not only adapting to, but leading the changes in our remarkable field.   We look forward to meeting you and hope you will join us in your journey.
Contact Us for More Information
Department of Communications
Dr. Tameka Winston, Interim Department Chair
Tennessee State University
3500 John A. Merritt Blvd., Nashville, TN 37209
(615) 963-5804
---
Learn More...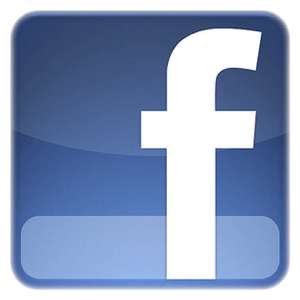 Visit us on Facebook.

Noteworthy recent accomplishments
Dr. Tameka Winston, Department Head/ Professor, was among this year's finalist for the Nashville Emerging Leaders Awards. The awards are sponsored by the Nashville Area Chamber of Commerce and YP Nashville. They recognize professionals younger than 40 who have made significant accomplishments in their chosen field and contributions to the community.

Dr. Terry Likes has a publication accepted for the the Jan. 2016 edition of the Journal of Media Education about Trust in the Media.

TSU Journalism Students win Six 2016 State Associated Press awards.
Dr. Qi Tang's chapter for the 6th edition of the book, "Our Voices: Essays in Culture, Ethnicity and Communication," will soon be published by Oxford University Press.
Dr. Tameka Winston produces "Black Docs" for a new program on the HBCU Radio Network. "Black Docs" features four diverse female professionals on SiriusXM distributed by Howard University.
Dr. Tameka Winston received the 2015 Woman of Achievement Award for the state of Tennessee at the 35th Annual Women in Higher Education in Tennessee conference.
Dr. Terry Likes wins 7 Tennessee Associated Press awards in 2016 for his freelance reporting as a contributor for the Tennessee Radio Network.
Congratulations to Dr. Winston and Prof. Scales for winning CLA awards 2015!
Congratulations to Dr. Tang on earning tenure and promotion!
Department houses the new Center Media Arts and Production (C-MAP). This facility houses the new WTST, production/edit rooms. faculty & student offices, a classroom, multimedia newsroom and more.
Students win 3 Southeast Journalism conference awards in 2016.
C-MAP also includes PAC House Productions, the student IMC agency and the BluePrint(magazine).
Dr. Terry Likes, Professor, has produced three audio documentaries that aired in the last year on the TN Radio Network. His programs have won several BEA, Murrow and AP awards.

Prof. Tommy Booras' play-by-play manual will be used by Focal Press on a companion website for a soon-to-be-published book, "Total Sportscasting", by Marc Zumoff and Max Negin.Prof.