Home >
> Staff Senate Scholarship
Staff Senate Scholarship
Scholarship Opportunity ~ Deadline December 6, 2017
The Staff Senate is an organization which serves as a representative body of the staff employees of Tennessee State University and for the exchange of information between the University's administration and staff employees. For years, Staff Senate has awarded scholarships to one or more eligible TSU support staff members. Priority will be given to applicants who have not previously received the scholarship. TSU's Staff Senate Scholarship Committee reserves the right to request proof of a passing grade (i.e., A, B, or C) from scholarship recipients. The number of scholarships and the amount awarded will be determined by the availability of funds.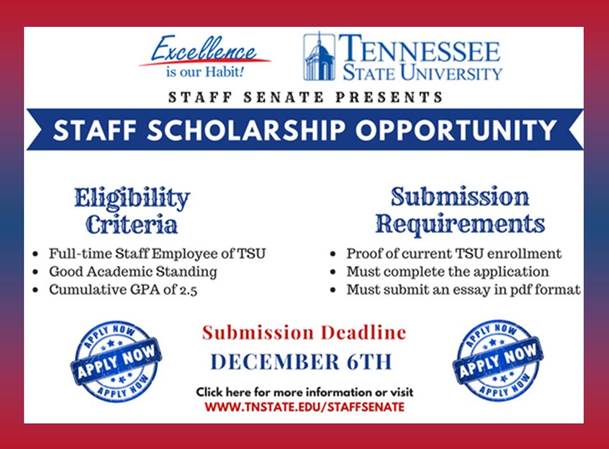 Staff Awards and Recognition
The Staff Senate would like to recognize all of the indivuals who apply for our scholarships and awards opportunities. Below are some of our past and present awards recipients.  Please contratuate these individuals when you see them.
STAFF SENATE SCHOLARSHIPS

Congratulations to our Staff Senate Scholarship recipients:
Spring 2016:
2016 Student Scholarship: Sharon Scott, College of Health Sciences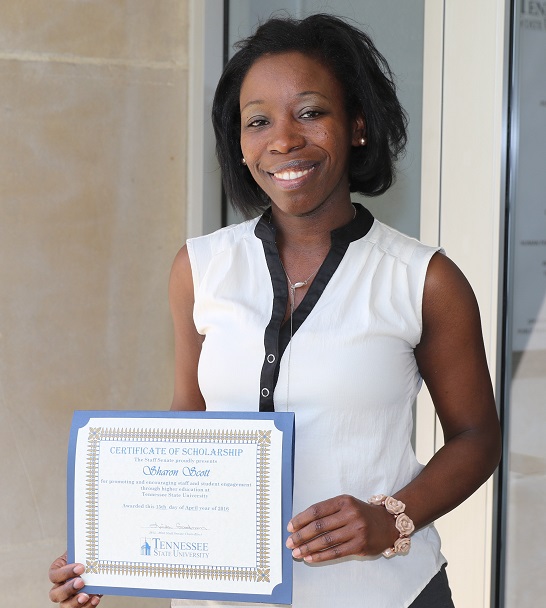 Ekundayo Adeleke, Agricultural Sciences

Pankaj Mishra, Academic Computing

SPRING 2013:  Tiffanie Brown , Aeronautical and Industrial Technology
                         Melissa Fleck, COE Learning Sciences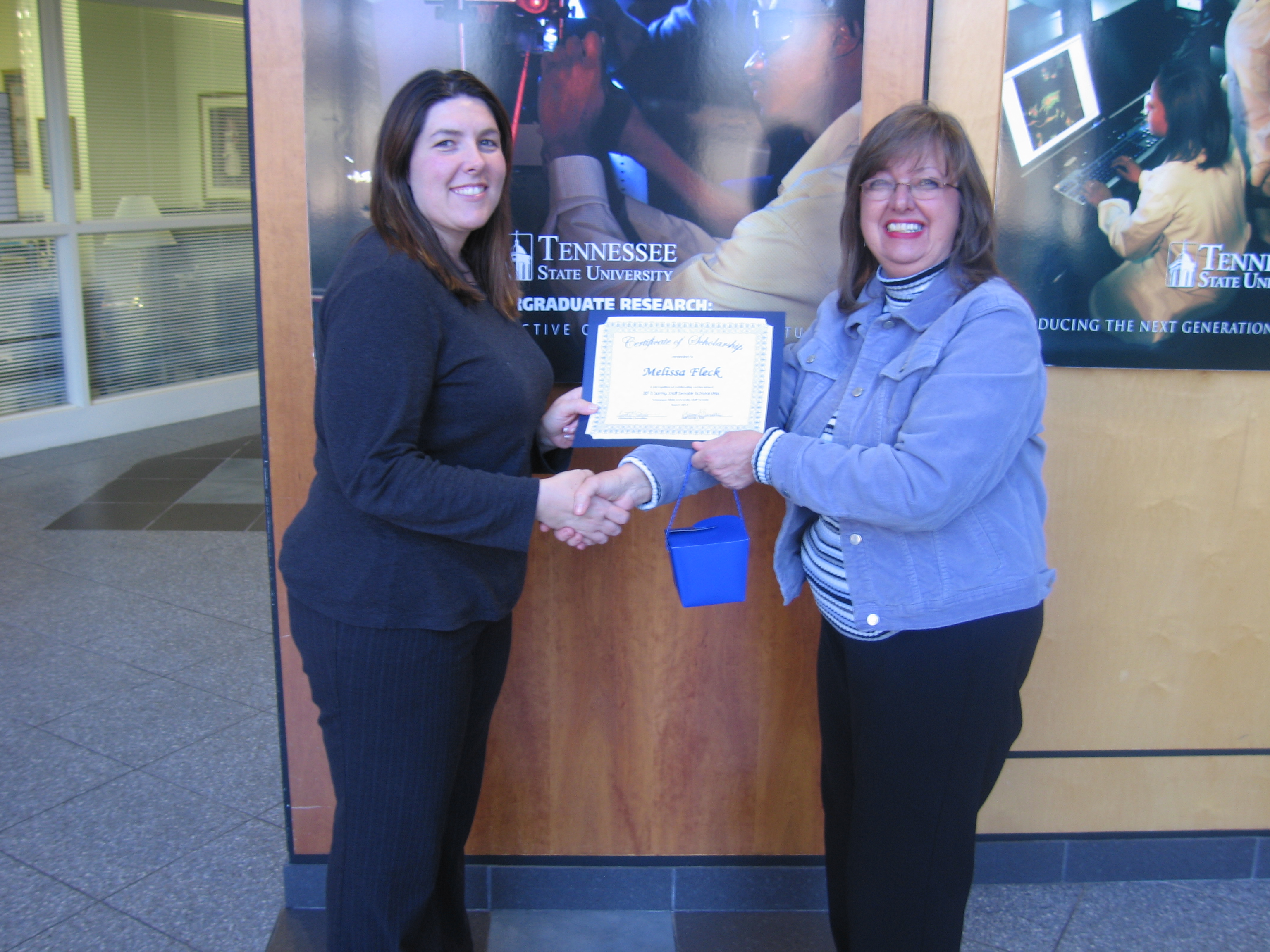 Gaile Mann, Mechanical Engineering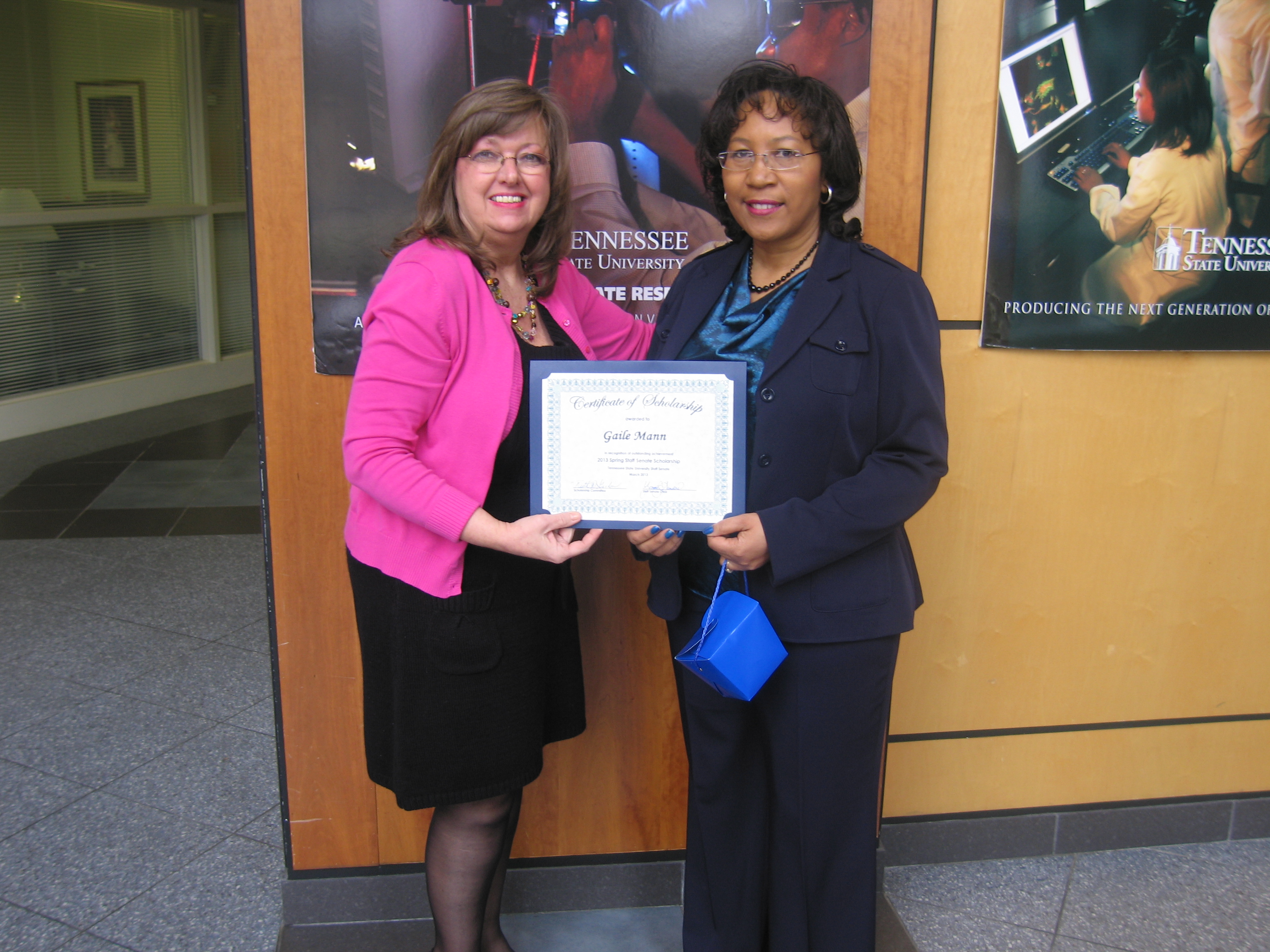 ---
  FALL 2012 :    Tracey Harris, Educational Administration  & Seanne Wilson, Alumni Relations & Annual Giving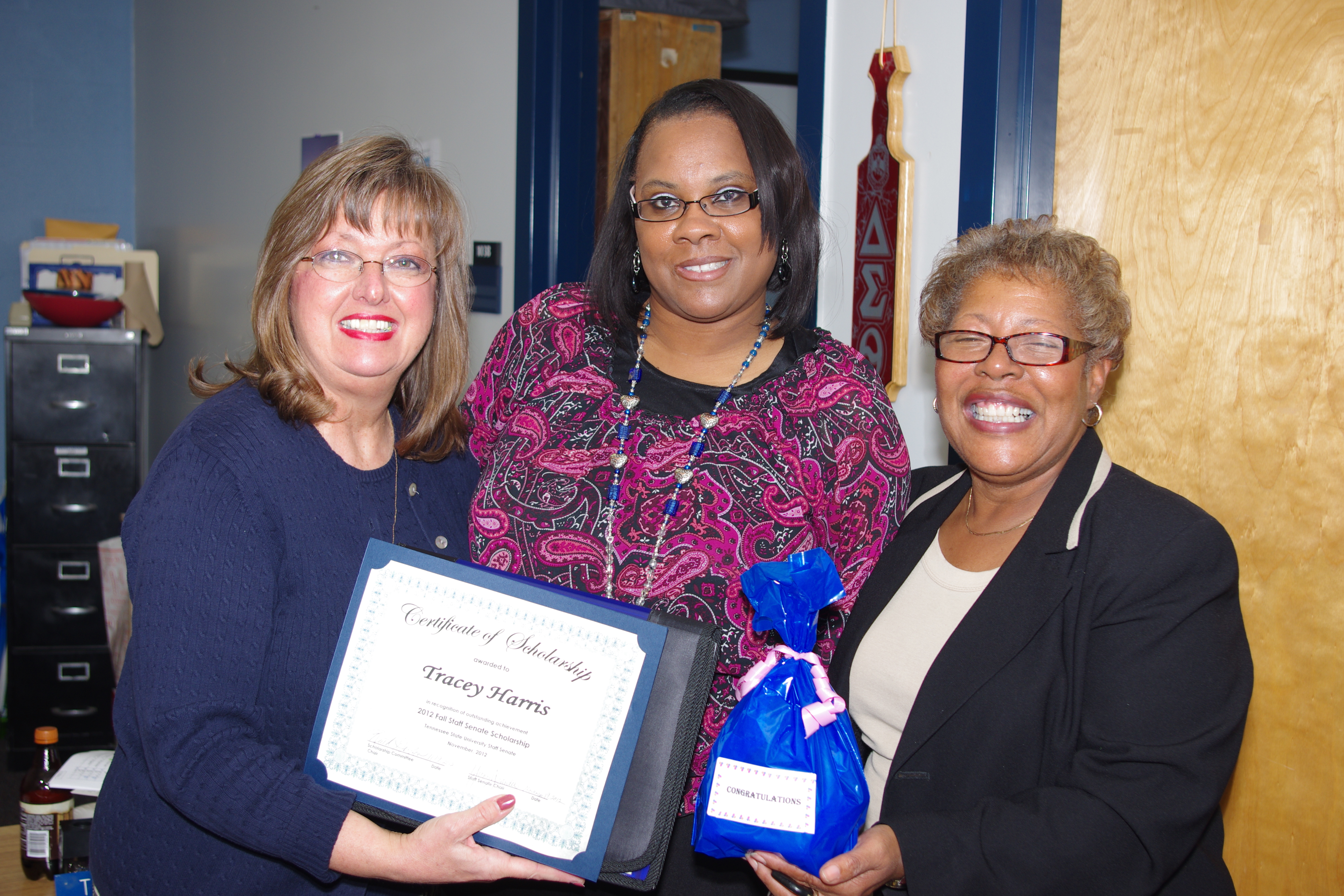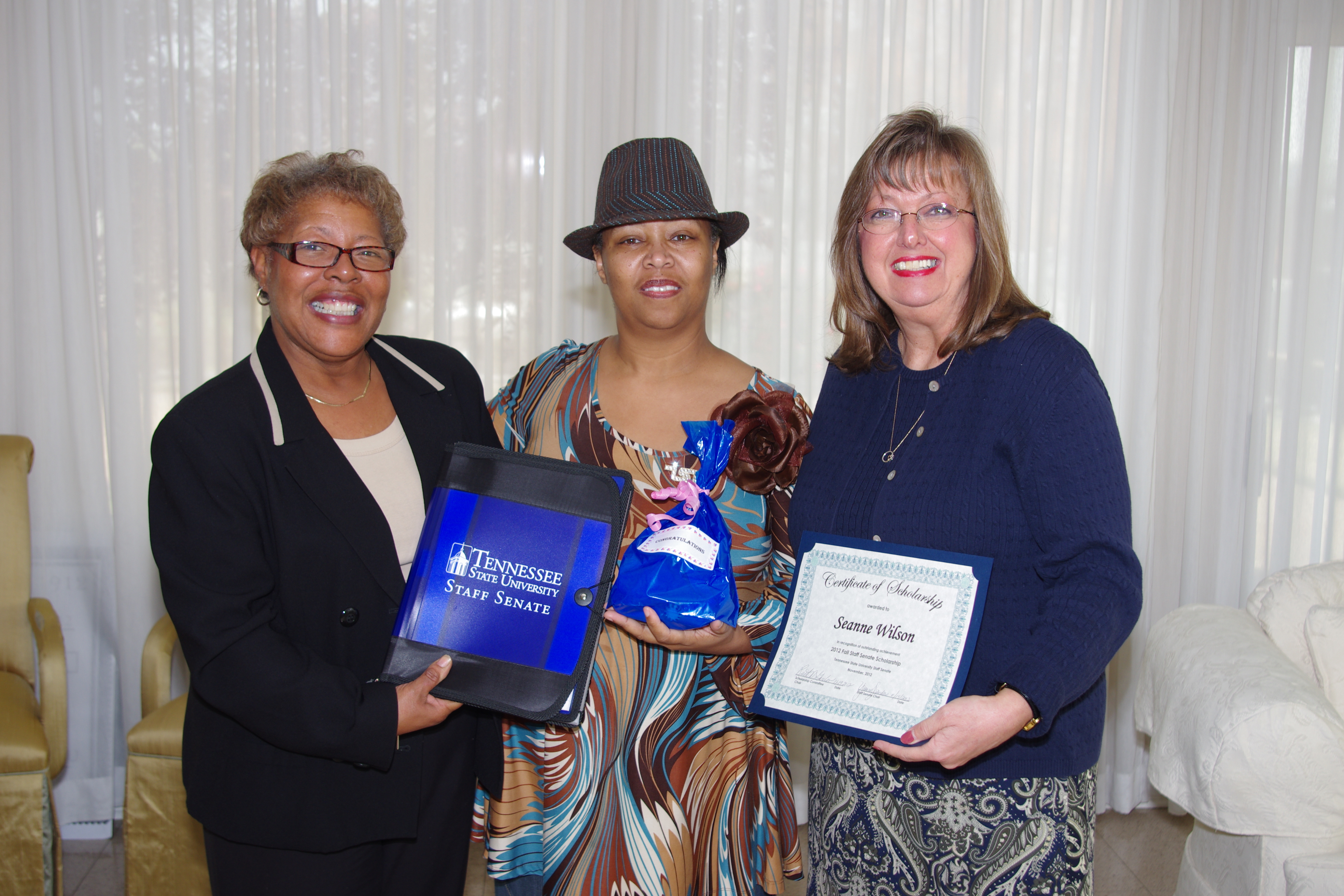 TIGER PRIDE AWARDS

Congratulations to the                        3rd Quarter 2011-2012 Award
Tiger Pride Award recipient (s):            Mary Johnson
                                                           Family & Consumer Sciences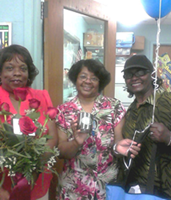 ---
webpage contact:
Staff Senate