Home >
> Samuel H. Shannon Distinguished Lecture Series
Samuel H. Shannon Distinguished Lecture Series
Expanding Our Intellectual Community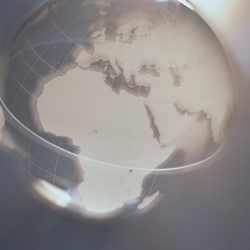 The Shannon Lecture Series is named in honor of Dr. Samuel H. Shannon (1934-2003), who served on the TSU history faculty for over 30 years. Dr. Shannon was an accomplished scholar and contributed to the intellectual life of the university by regularly inviting distinguished colleagues to campus to provide guest lectures for students and faculty. Under his leadership, the department's lecture series evolved from a voluntary effort to a funded program of the university.

The goal of the Lecture Series is to bring to the university scholars who exemplify excellence in teaching and scholarship in the fields of history, geography, and political science. The series supports students by enriching classroom learning, connects faculty members with colleagues in their disciplines, and serves the local community by bringing speakers of national renown to Nashville.

In each of these goals, the lecture series strives to realize the vision of Dr. Shannon that the university becomes an inquiring, creative, and collaborative community of student and faculty scholars.
Highlights from the 2013-2014 Shannon Lecture Series
Dr. Joseph White, Fellow at the Jack, Joseph and Morton Mandel Center for Advanced Holocaust Studies, delivered a lecture entitled "The Allies and the Holocaust" (October 17, 2013).
Dr. Garrett Harper of the Nashville Area Chamber of Commerce delivered a lecture entitled "The Future of Work and the Nashville Market" (March 5, 2014).
Dr. Minoa Uffelman, Associate Professor of History at Austin Peay University, delivered a lecture entitled "Virginia Moore: Southern Progressive." She has a book chapter on Moore's life and work that was just published in Tennessee Women in the Progressive Era: Toward the Public Sphere in the New South (University of Tennessee Press, 2013), (March 26, 2014).
Dr. Khalil Gibran Muhammad, Director of the Schomburg Center for Research in Black Culture, delivered a lecture entitled "Guilty Until Statistically Proven Innocent: How Data Destroyed the Promise of Civil Rights" (April 15, 2014).
---
webpage contact:
History, Geo, and PoliSci