Home >
> Appearance Request
Appearence Request
Enlist the TSU Spirit Squad for Your Next Event!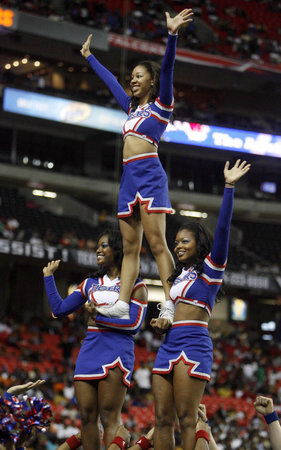 The TSU Spirit Squad is available for a variety of events including:
community outreach events,
corporate events,
on-campus events,
private parties,
alumni engagements,
and more.
If you are interested in the Spirit Squad performing at your event, please contact the Spirit Department at (615) 963-5655 and/or email Mr. Dwight Pope at tsucheer@gmail.com.
---
webpage contact:
Spirit