Business  Information Systems

Certifications Aids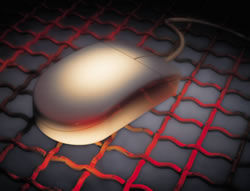 Certifications in Computer Information Systems
Though the Department of Business Information Systems offers programs of study leading to the Bachelor of Business Administration or MBA with MIS concentration, we offer variety of aids  to ensure our students obtain certifications in a variety of IT disciplines by the time they graduate. We encourage our students to target top IT certifications such as:
CCIE
The CCIE always ends up on lists like these, and with good reason. With a pass rate of only 26% it is certainly the most difficult of all IT certifications. Once you place this on your resume, you know you have a truly impressive credential and can expect to earn an average salary of $93,000.
CISA
With the economic climate these days, big business needs auditors more than ever. The CISA is designed to certify audit skills, both technical and ethical. According to GoCertify.com, the average CISA can earn as much as $115,000.
MCSD
The Microsoft Certified Solution Developer certification is designed for people who like to problem-solve. You are expected to know about enterprise solutions and Microsoft products. You will be expected to use business analysis skills to decide which solution is best for a particular environment or business. Here is the PayScale for the MCSD.
PMP
The Project Management Professional certification is here because it is another that requires an extensive amount of skill and experience to obtain. Once you have passed the exam and fulfilled the requirements you can pull in around $101,000 (based on a ZDNET Salary Survey).
CISSP
Notice a theme on this list? Security certifications are very hot right now. The Certified Information Systems Security Professional demands a good salary (around $94,000) and can be obtained with just a few years of experience or equivalent education. Only one exam is required.
RHCE
If you can configure networking and security on a Red Hat OS then the Red Hat Certified Engineer is a great certification for you. The exam is not actually an exam, it's a five-hour hands-on test of your Linux skills. You certainly can't braindump your way through this one. Although it is not exactly entry level, Red Hat has several training programs for all levels of experience. Once you get through the testing process your salary could jump to $83,000.
SCJP 6.0
Ideal for all web developers, the SCJP is a start on the path to many other development certifications. You can build on the SCJP to get the SCJD (Sun Certified Developer for the Java 2 Platform), SCWCD (Sun Certified Web Component Developer for the J2EE Platform), SCMAD (Sun Certified Mobile Application Developer), or the SCBCD (Sun Certified Business Component Developer).
You can also use your SCJP 6.0 Certification toward the Oracle Certified Solution Developer and Oracle Certified Enterprise Developer programs, and the Master CIW Enterprise Developer certifications.
SCJP 6.0 covers a few new topics including Console, NavigableSet, and NavigableMap. Salaries for SCJP certified professionals range from $75,000 to 100,000.
CAPM
The CAPM (Certified Associate in Project Management) certification is a great choice for project managers who can verify 1,500 hours of project management experience (versus the more demanding 3-5 years of experience for a PMP). The CAPM is for team members who support projects.
The group that offers the CAPM and PMP is the Project Management Institute (PMI). The PMI is highly respected in the industry and the demand for good project managers is steadily growing. These two facts put together are the reason why the CAPM is on the list. Once you are certified you can earn up to $75,000.
MCSD
Earning the MCSD (Microsoft Certified Solution Developer) certification shows that you are not just a developer. You also have the skills to analyze and design leading-edge Microsoft enterprise solutions. This is a certification for software engineers and software architects. Salaries for MCSD's range from $70,000 to over $100,000.
---
webpage contact:
COB