Commencement
Details & Livestream
 

 

COMMENCEMENT VIDEO

PROGRAM

 

 
Student Details
Summer 2020 Degree Completion
Since Summer 2012 no commencement ceremony has been held in August. However, students who are cleared for graduation will have a degree conferred date of  August 8, 2020.  August graduates needing transcripts with their degree(s) posted can start requesting transcripts on August 24, 2020. Diplomas will be mailed to the address of your graduation application by September 11, 2020.
Spring 2020 Graduates
All May 2020 diplomas have been mailed.
Instead of the usual in-person commencement service, there will be a virtual commencement service. See details above.
---
For In-person (Non-virtual) Commencement Exercises
---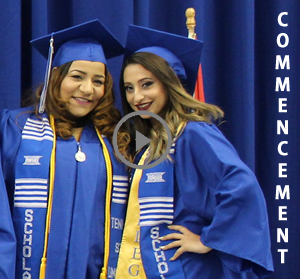 TSU's Commencement Service may be viewed LIVE via the above player on the day of the event.
Celebrate TSU's Achievements. Give a gift today.