Home >
> Student Profiles and Research
Student Profiles and Research
Spring 2018 Honors Graduating Senior Interviews:
Fall 2017 Honors Graduating Senior Interviews: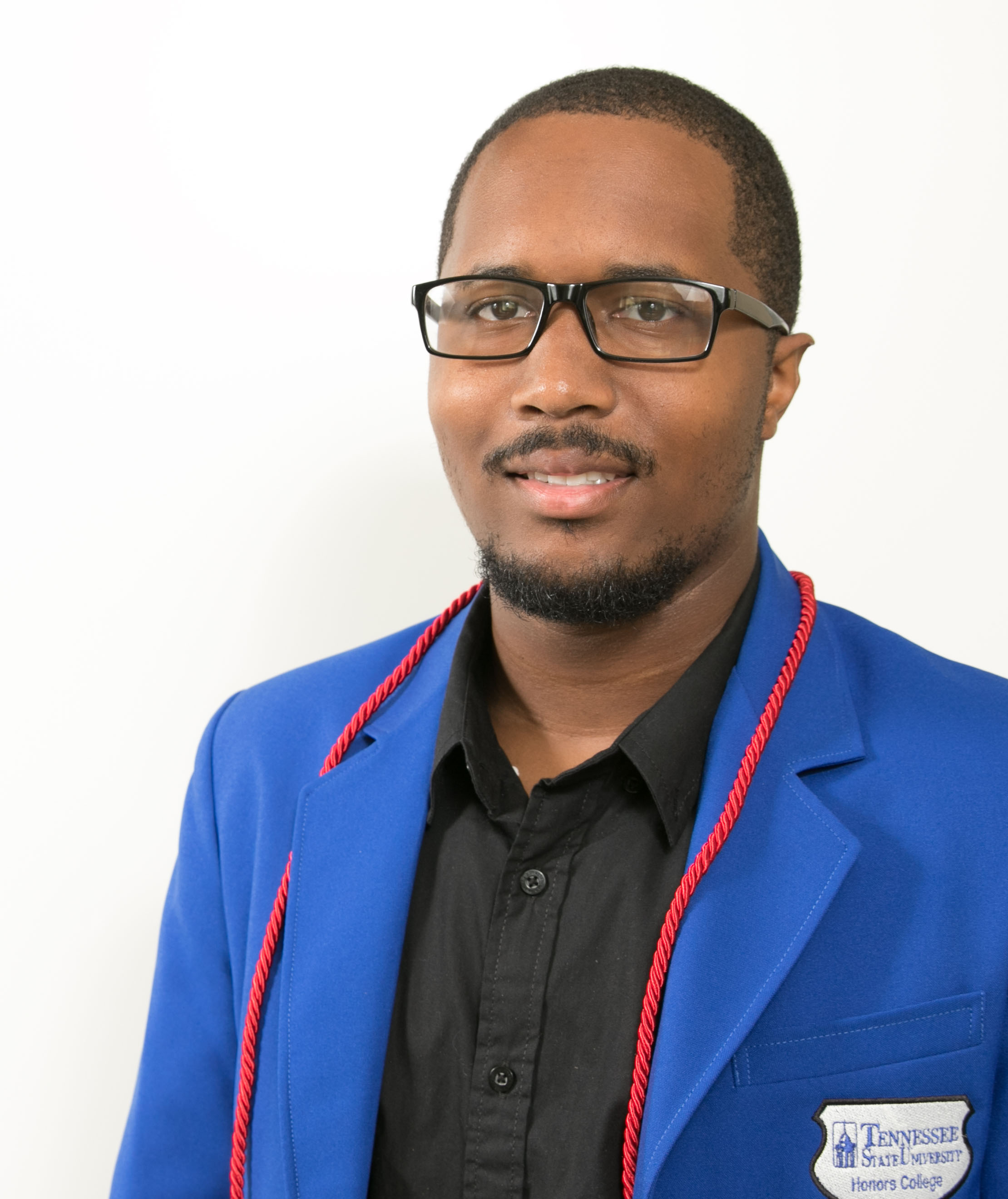 Student Profiles:
TSU Honors Student Jaquantey Bowens Accepted into Prestigious Summer Research Program at Harvard University.
 On September 12th, on Jaquantey Bowens' 18th birthday during his freshman year, his life changed forever. As he stood in front of a coffin of his grandfather, wearing all black, he thought to himself, "This is the worse birthday of my entire life..." His maternal grandfather--just like his paternal grandfather, had just died from the usual in his family…heart related illnesses. From that day forward, Jaquantey vowed to put an end to heart disease and solidified his career choice to become a cardiovascular surgeon and researcher in cardiovascular medicine.
 On Thursday, February 23, 2017, during TSU Honors College Week that dream started to become a reality.  The week started with the announcement that TSU Honors student Jaquantey Bowens, was accepted into the highly competitive and prestigious Harvard BWH Stars Program for Summer Research. The BWH STARS Program recruits underrepresented minority (URM) college and first-year medical students from around the US into an eight-week mentored summer program. Students participate in intensive hands-on training in research methods and practice directly in the labs of the Brigham and Women's Hospital and Harvard Medical School's leading researchers.
 Jaquantey is a junior from Fishers, IN, majoring in Biology with a concentration in Cell and Molecular Biology with a minor in Chemistry is a 4.0 GPA student. He has served as a devoted researcher through NSF and the Tennessee Louis Stokes Alliance for Minority Participation (TLSAMP) program. Jaquantey has done research in the fields of inorganic chemistry, organic chemistry, and ecology. As a freshman, he scripted an inorganic chemistry literature survey about acid rock drainage and how to identify the acidic species in an acid rock. He later used organic chemistry to contribute to the synthesis of fluorinated dihydroquinoline and its derivatives. He is currently utilizing ecology to measure the effect of precipitation changes on switchgrass roots, biomass, and physiology.
 Jaquantey credits the TSU Honors College for being instrumental in establishing the standard to strive for greatness through hard work. He also added "special thank you to Dr. Cosmas Okoro, Dr. Myles, Dr. Dafeng Hui, and Dr. Tasneem Siddique. These professors are my mentors and they introduced me to the world of research. Other notable people I am thankful for include Dr. Orville Bignall, Dr. Brenda Mcadory, Dr. Mahmoud, Dr. Koen Vercrussyee, Dr. Rod C. Taylor, Dr. Anthony Ejiofor,  Dr. Mattew Muterspaugh, and Dr. Coreen Jackson."
 He has served in numerous leadership roles including Vice President & Secretary of the Honors College, the Vice President, Recording Secretary, & Corresponding Secretary of Psi Eta Sigma Honor Society, and the Treasurer & Parliamentarian of the American Medical Student Association (AMSA) at Tennessee State University. He is also a member of Golden Key International Honor Society, Alpha Kappa Mu Honor Society, and the Minority Association of Premedical Students (MAPS).
 According to Jaquantey, "being accepted into the BWH Stars program is opportunity is my first step to curing coronary artery disease. Being accepted into it is not only for the betterment of myself, but also the world as whole. His advice for other TSU students aspiring to conduct research and follow in his footsteps in the future?
"First find a research mentor at Tennessee State University. TSU offers many professors who would love to take in students as research students…"
 For more information in the Harvard BWH Stars Program visit the following link:
http://cfdd.brighamandwomens.org/events-and-programs/pipeline-programs/bwh-stars-program/
TSU Honors College Students Impress at Tennessee Collegiate Honors Council Conference
 On Saturday, February 18, 2017, thirteen Honors students from the TSU Honors College visited the Tennessee Collegiate Honors Council Conference to participate and present their research along with students from other Honors colleges and programs from across the state of Tennessee. The conference was held at Motlow State Community College in Tullahoma, TN. Six students presented their research:
Nafisa Hamza – "Signaling Pathways Involved in Tributyltin-Induced Increases in Interleukin 6 Production by Lymphocytes"
Romin Geiger – "Development of Infant Learning Over Time"
Jaquantey Bowens – "Synthesis of 7-(trifluoromethyl)-7,8-dihydroquinolin- 5(6H)-one: A New Trifluoromethyl Building Block for the Synthesis of Biologically Active Compounds"
Marwa Sharif – "Anti-Inflammatory Properties for Indirubin Derivatives"
Kamau As-Salaam – "Tennessee State University Campus Map Improvement"
Alexius Dingle – "Waste Oils to Biodiesel"
 "It is always a pleasure to showcase the high caliber students that we have at TSU, the quality education that we offer, and the impressive and rigorous research our students and faculty mentors are conducting," remarked Dr. Coreen Jackson, Interim Dean of the Honor College. 
The presenters received numerous compliments on their research and presentations from Honors administrators and students from other institutions. One moderator stated that she was "blown away" by the quality and knowledge demonstrated by the presenters. Dr. Tyrone Miller, Interim Associate Director believes that the positive feedback is a testament to the quality of the students in the Honors College and the faculty who work with them. 
"Our Honors students did an outstanding job representing TSU at the TCHC Conference. They were poised and professional but most importantly they presented research that is relevant and needed to make a difference in the community" he stated.
Both Jackson and Miller accompanied the students to Tullahoma, Tennessee and plans to offer many more opportunities for research presentations, conference attendance and professional development. "The more scholarly research and presentation opportunities our students have available to them, the better prepared they will be for graduate school and their future careers," Jackson added. 
See other Honors Student Profiles:
Other Recent Student Abstracts:
Romin Geiger - Class of 2017
Abstract - "Development of Infant Learning over Time"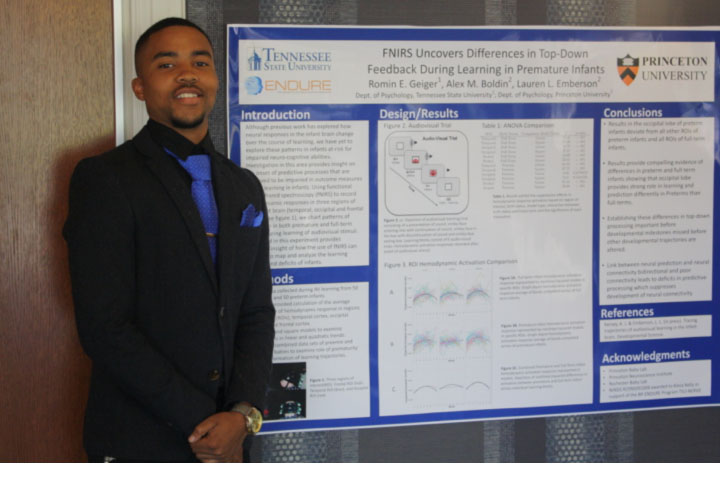 Although we know more about the development of infant learning over time, we know little about the development of premature infant learning compared to full-term infant learning. Here we take steps of recording neural responses of premature infants and full term infants after providing visual-audio stimuli. Using functional near-infrared spectroscopy (fNIRS) to record hemodynamic responses in the infant cortex (temporal, occipital and frontal cortex) of premature and full-term infants we find a significant difference in occipital cortex activation between the two groups when presented with a visual-omission trials. We observe a higher level of activation in the occipital lobe of full-term infants than in premature infants of the two groups during successive visual-omission trials. Furthermore, we find that the likelihood of a difference in activation in the occipital lobe during visual omission trials can be significantly affected by prematurity. The data provided provides a first look using fNIRS to show neural responses during audio-visual association trial in two groups of infants in diverse regions of the infant brain, providing significant evidence for prematurity effects on infant associative learning.
Denzel Smith with Dr. Myles
Departments of Biological Sciences and Chemistry
Abstract - Testing Cancer cell growth with Tamoxifen and DMSO control

Several cancer cells are tested which includes BT549, MCF7, & BT20 for breast cancer cells. SW620, and Calo320 for colon cancer cells, and A549 stands as the lone lung cancer cell species. The process is mainly directed toward pipetting and keeping a consistent method which will be explained shortly. The cancer cells are observed over time gauging its growth with positive control. In order the samples are made starting with the low control of DMSO, which allows cancer cells to thrive, going toward T0 which is the Tamoxifen positive control. Tamoxifen is already known for causing cell death, but the question is how much is necessary for cancer cell death. By using Alamar Blue as a coding agent for whether the cells are living or not, results are easy to observe and graph.
Nafisa Hamza, Shyretha Brown, and Margaret Whalen
Departments of Biological Sciences and Chemistry
Signaling Pathways Involved in Tributyltin-Induced Increases in Interleukin 6 Production by Lymphocytes
Tributyltin (TBT) is a toxic compound that has industrial uses, such as slime control on masonry, wood preservation, and disinfection of circulating industrial cooling water and is most frequently used in antifouling paints on the hulls of ships. As a result of TBT's lipophilic character, it absorbs readily into organisms and contaminates the environment and is found in human blood in concentrations as high as 261 nM. TBT decreases the lytic function and secretion of interferon gamma (IFNγ), tumor necrosis factor alpha and interleukin 1 beta (IL-1β) from human lymphocytes. (IL-6) is a cytokine which regulates the function of many cells including tumor cells. Recent studies in our lab have shown that TBT alters production of IL-6 by lymphocytes. The current study aims to determine whether TBT utilizes MAPK signaling pathways (ERK 1/2, p38) to cause alterations in IL-6 production. TBT-induced production of IL-6 in human lymphocytes was measured in the presence and absence of ERK1/2 pathway (PD98059) and p38 (SB202190). Results indicated that the stimulation of IL-6 production by TBT decreased in the presence of each of the MAPK pathway inhibitors. These data suggest that TBT may be causing increased IL-6 production by activating ERK1/2 and p38 MAPKs.

Myah Revis
"Colorism and the Relationship with its Contributing Factors of Low Self-esteem and Substance Abuse"

In this study, colorism and the relationship with its contributing factors of low self-esteem and substance abuse will be evaluated within those of darker skin tones. Colorism is defined as discrimination based upon one's skin tone, favoring those with lighter skin. 80 men and women between the ages of 25 and 65 years old, who identify as having a dark skin complexion were recruited from sign-up sheets found online and around nearby shopping centers located in urban and suburban neighborhoods, participated in a questionnaire to determine if colorism has altered their self-esteem negatively and contributed to substance abuse of alcohol and/or illegal drugs. We proved that colorism does contribute to low self-esteem and substance abuse and how those numbers vary from race to race.
Anti- Inflammatory Properties of Indirubin Derivatives
M. Sharif ¹, C. Rice¹
¹Department of Biological Sciences, Clemson University, Clemson SC 29634, USA
¹Department of Chemistry, Tennessee State University, Nashville, TN 37209, USA
Indirubin is the biologically active ingredient found in Danggui Longhui, an ancient Chinese herbal tea mixture used to treat neoplasia and chronic inflammation and to enhance detoxification of xenobiotics. Most chronic diseases, including atherosclerosis, arthritis, diabetes, neurodegeneration, some forms of cancer, and even obesity, have chronic inflammation as an underlying condition. In this study we explored the anti-inflammatory properties of several synthetic derivatives of indirubin to reduce inflammation. This study was conducted to determine the anti-inflammatory potential of synthesized derivatives of indirubin using the RAW 264.7 mouse macrophage model. This in vitro model takes advantage of the pro-inflammatory state of macrophages following LPS (lipopolysaccharide, endotoxin) which then secrete nitric oxide and IL-6, as well as increase the expression of COX-2 and iNOS proteins. Macrophages were treated with either LPS at 1µg/mL, indirubin derivatives (1µM) or both for 24 hrs. Then, the Greiss reagent method was used to measure how much of the nitric oxide was released. COX-2 and iNOS protein expression were measured by western blotting using anti-iNOS and anti- COX-2 antibodies. IL-6 secretion by treated macrophages was quantified using a commercially available ELISA kit. The result indicated e804, an indirubin derivative, had the strongest anti-inflammatory affect. BIO, another indirubin subset, has the lowest anti-inflammatory effect of all the 7 derivatives we tested.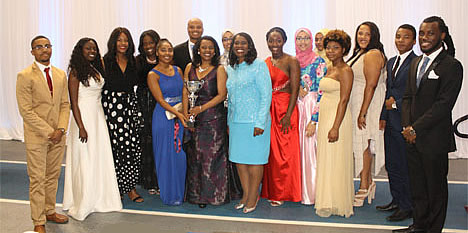 Honors Gala
---