Theses & Dissertations
Submission Dates & Information
ETD Training Workshop

Date:   TBA
Time:    2:30 p.m.- 3:45 p.m.
Place :   Brown-Daniel Library, Room 317

Thesis/Dissertation Writing Workshop

Date:  TBA
Time:   2:30 pm - 4:15 pm
Place: Holland Hall, Room 124


Avoiding Plagiarism

Date: TBA
Time: 

2:30 pm - 4:00 pm


Place: 

Holland Hall Room 124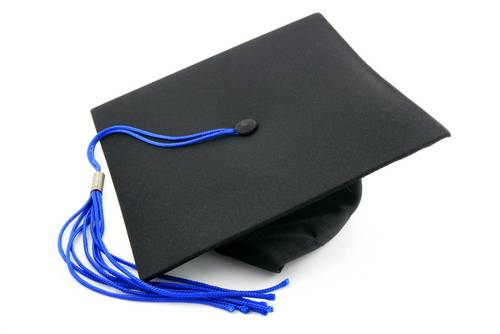 Welcome to the Tennessee State University Graduate School Electronic Theses and Dissertations (ETD) Submission Website.  
Before you submit your ETD, please print, read and complete:
These documents are designed to walk you through all the necessary steps for completing and submitting your ETD.  Do not begin the electronic submission process until you have met all the requirements on the Checklist. ETD submission is restricted to defended and approved manuscripts.
Please deliver the following documents/forms to the Graduate School after completing the electronic submission process:
Signed Committee Page
Oral Defense form
 Thesis/Dissertation Checklist
 One Hardcopy of Thesis/Dissertation
 Turnitin Originality Report
 Program of Study (contact your academic advisor or dept. chair for a copy)
 Survey of Earned Doctorates (SED) "Certificate of Completion" (Ph.D. candidates only). Click here to access the SED: https://sed-ncses.org/GradDateRouter.aspx
*Once you complete the questionnaire via the web we will receive a confirmation email stating that you completed the   survey. You will also receive a confirmation email for your own records.

To start the electronic submission process (ETD), click: http://dissertations.umi.com/tnstate/
---
INSTRUCTIONS FOR THE FIVE CHAPTER DISSERTATION TEMPLATE
Visit the graduate school page via the URL: http://www.tnstate.edu/graduate/
Select Thesis & Dissertation
Select Download Five Chapter Dissertation
Open Five Chapter Dissertation Template
Note: Please type directly into the Template; however, if cutting and pasting the margins may not be aligned correctly.

Ensure Chapter Titles always appear in Heading 1 format
Type Subheading are in Heading 2
 Type Italics headings in Heading 3 format
To insert new Table Title: Highlight the title text, select References, select Insert Caption, under Label select Table
To insert new Table of Figures: Highlight the title text, select References, select Insert Caption, under Label select Figure
To update Table of Content;  After input of contents in the body and maintaining the corresponding heading format (Heading 1, 2 or 3) click on the Update Table on the Top Left of the Table of Contents box inside your document
To update List of Figures; Click on the template's List of Figures. Once they're highlighted, select References and select Update Table
To update List of Tables, Click on the template's List of tables. Once they're highlighted, select References and select Update Table
To adjust the page numbers of your manual See the pagnination manual below
Download Guidelines for Preparation of Articles Style Thesis and Dissertation 
---
Quality doctoral research occurs each semester here at TSU.  Yet, only members of the departments where it occurs and few other members of the University Community know of its significance.  In an attempt to disseminate this original research and its seminal findings, the School of Graduate & Professional Studies under the title of DISSERTATION MUSINGS, we will publish the abstracts of each of the excellent dissertations.  Beginning next semester, we'll begin publishing selected abstracts of masters' theses as well.  Enjoy and please provide feedback.