Dean's Message
Welcome!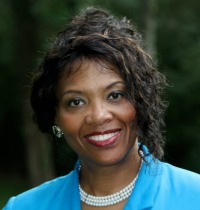 Greetings and Welcome to Tennessee State University's School of Graduate & Professional Studies Website. 
Whether you are a current student, prospective student, faculty member, or just exploring, we trust that you find exactly what you are looking for.  Tennessee State University (TSU), a comprehensive, urban, co-educational, land-grant institution founded in 1912, offers 24 masters programs, 7 doctoral programs and 8 certificate programs in areas such as biological sciences, nursing, computer information systems engineering, psychology, agriculture, public administration, curriculum and instruction, educational administration and supervision, and physical therapy. 
Our Nashville home offers two locations—the 500-acre main campus nestled in a beautiful residential neighborhood along the Cumberland River and the downtown Avon Williams campus sits near the center of Nashville's business and government district.  In its entirety, Tennessee State University comprises eight colleges and schools.
Since 1941, Tennessee State University has been authorized by the Tennessee Board of Regents to offer graduate degrees, with its first students graduating in 1944!  For over seventy-five years, we have been a beacon for men and women who have wanted to make a difference in their respective fields.  We invite you to explore our website, apply for any of our online or face-to-face programs, or come visit us!  We are eager to serve.  As our mission indicates:
"…we foster scholarly inquiry and research, lifelong learning, and a commitment to service."
Again, we are here, eager to serve, and we look forward to hearing from you. 
Yours in Service,
Robbie K. Melton, Ph.D.
Transitional Dean
School of Graduate and Professional Studies