S

upplemental

N

utrition

A

ssistance

P

rogram -

Ed

ucation
SNAP-Ed
The Supplemental Nutrition Assistance Program (SNAP) is the nation's first line of defense against hunger and a powerful tool to improve nutrition among low-income people. SNAP-Ed is central to SNAP's efforts to improve nutrition and prevent or reduce diet-related chronic disease and obesity among SNAP recipients.
The SNAP-Ed goal is to improve the likelihood that persons eligible for SNAP will make healthy food choices within a limited budget and choose physically active lifestyles consistent with the current 2015-2020 Dietary Guidelines for Americans and the USDA food guidance.
It is the mission of Tennessee State University SNAP-Ed to impact individuals who participate or are eligible for SNAP benefits through health awareness, food education, and workshops in order to demonstrate ways in which healthier food options can be chosen and prepared.
---
Try something new! 
---
SNAP-Ed Newsletter
July - September 2017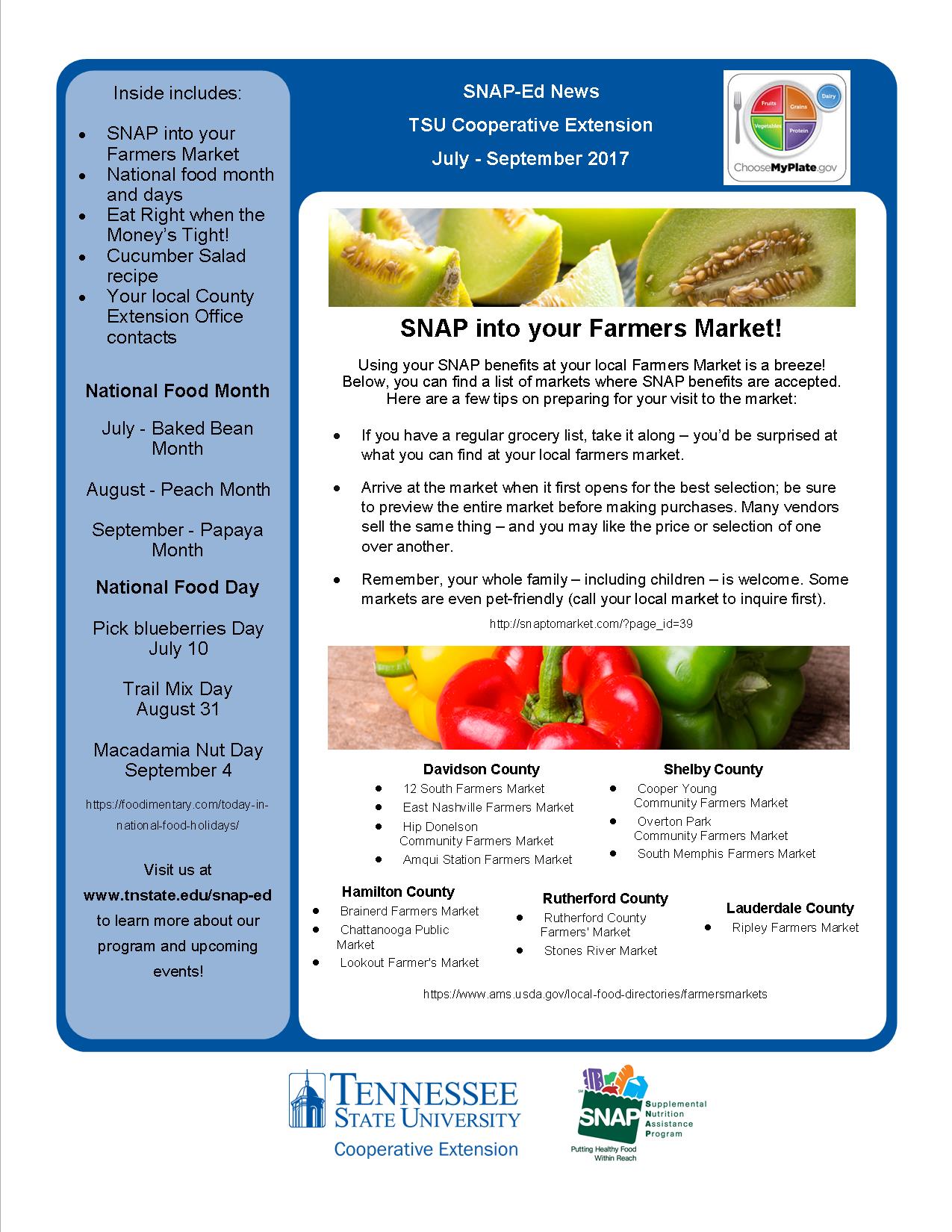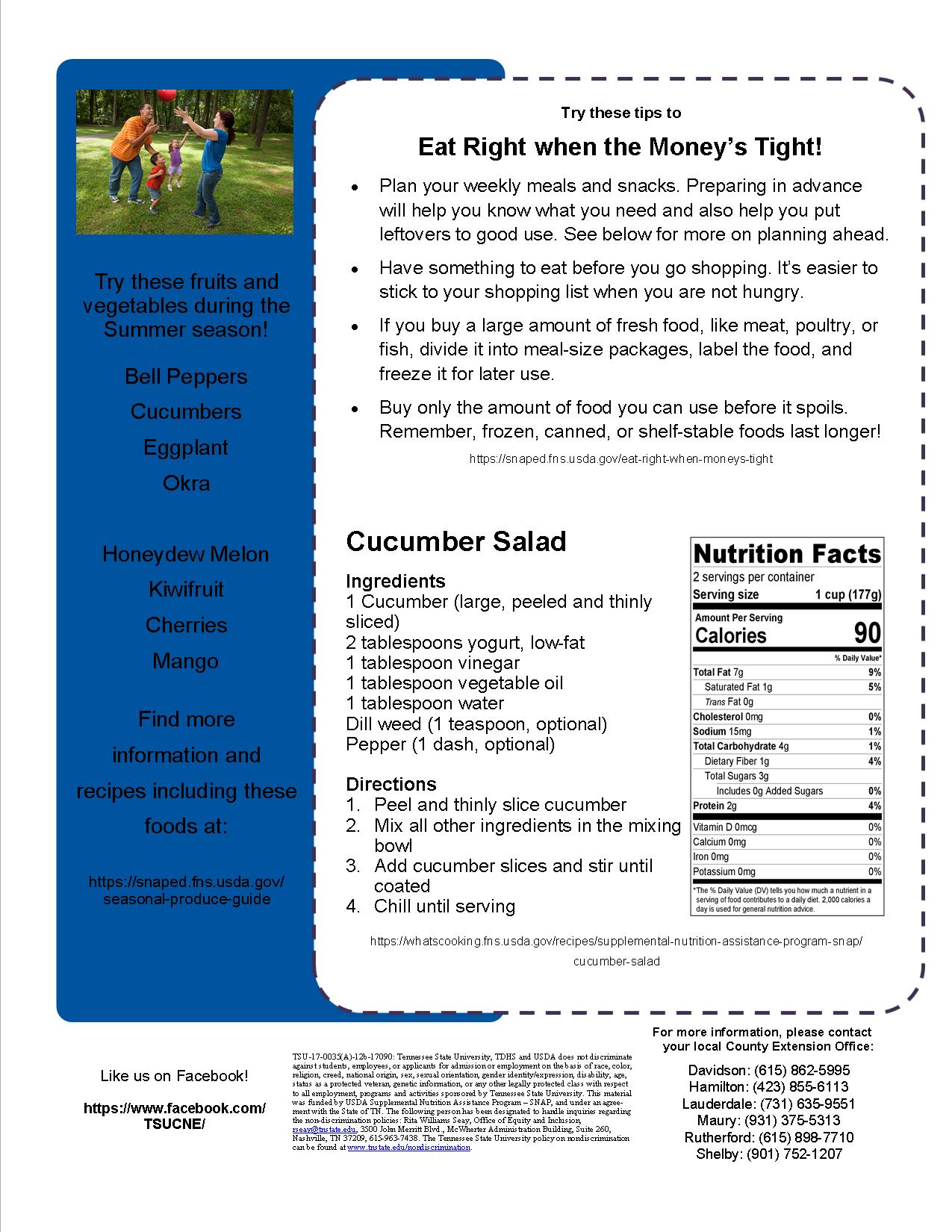 ---