S

upplemental

N

utrition

A

ssistance

P

rogram -

Ed

ucation
SNAP-Ed
The Supplemental Nutrition Assistance Program (SNAP) is the nation's first line of defense against hunger and a powerful tool to improve nutrition among low-income people. SNAP-Ed is central to SNAP's efforts to improve nutrition and prevent or reduce diet-related chronic disease and obesity among SNAP recipients.
The SNAP-Ed goal is to improve the likelihood that persons eligible for SNAP will make healthy food choices within a limited budget and choose physically active lifestyles consistent with the current 2015-2020 Dietary Guidelines for Americans and the USDA food guidance.
It is the mission of Tennessee State University SNAP-Ed to impact individuals who participate or are eligible for SNAP benefits through health awareness, food education, and workshops in order to demonstrate ways in which healthier food options can be chosen and prepared.
---
Try something new!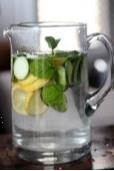 ---
Community Nutrition Education Symposium
June 6 - 7, 2017, TSU Avon Williams Campus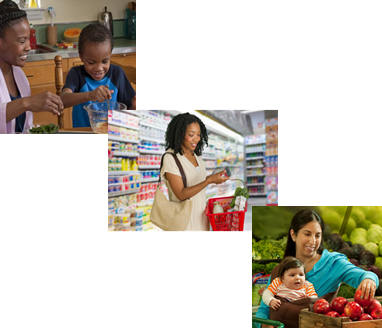 Tennessee State University Cooperative Extension Program's Family and Consumer Sciences would like to invite you to the first Community Nutrition Education Symposium! 
The Symposium objectives are:
Highlight Community Nutrition Education in Tennessee and 
Its impact on Tennessee families in urban and rural communities
Provide educational topics, displays and demonstrations
Networking opportunities for participants
Meals, snacks, educational materials and supplies will be provided both days of the symposium!
Please visit our online application at http://tinyurl.com/gwslrsv
Or download the brochure and application, and mail it to the address on the document. 
*Please note on the online application: We are offering a group discount for three or more people, not four.
---
Tennessee State University SNAP-Ed Newsletter
April - June 2017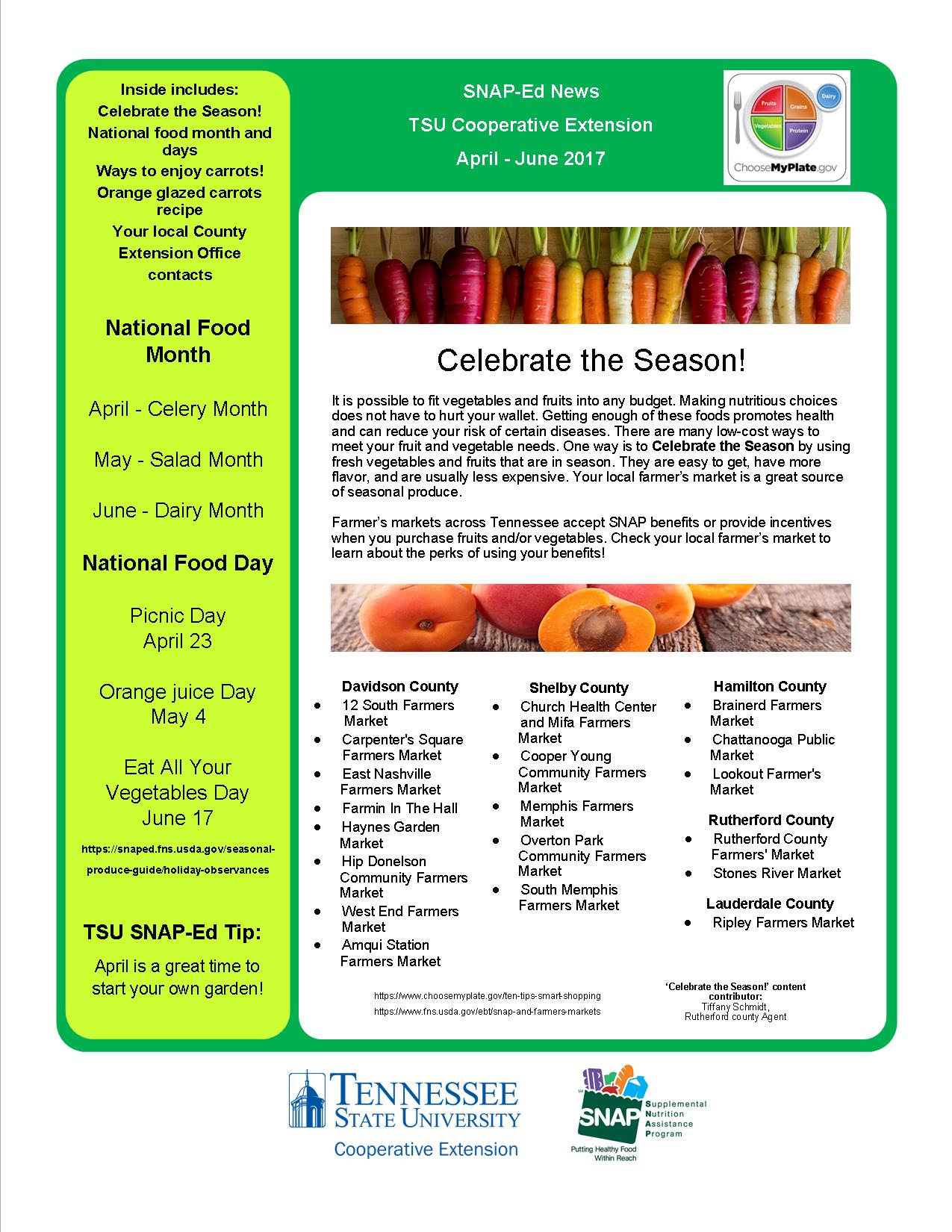 ---
For more information about the SNAP-Ed program at Tennessee State University, please click on the contact us link on the left.