Legal Services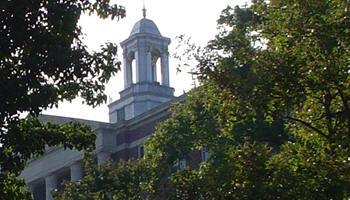 There are many areas in which University Counsel provide services including, but not limited to:
Contract review;

Training;

Legal Opinions;

Advising;

Representation in agency and regulatory matters

Litigation defense; and

Legal risk assessment
The Univeristy Counsel's Office also works with employees in responding to subpoenas and/or Open Rectords Act request. The University Counsel provides a broad range of services, so do not hesitate to contact the office if legal advice is needed in your capacity as an employee concerning any matter within the scope of your University employment.

The University Counsel cannot provide legal advice to students, to members of the general public, or any person, including employees, who have legal problems that are personal in nature. In addition, the University Counsel cannot provide assistance to anyone whose interests are adverse to or conflict with the University. 

University Counsel does not accept service on behalf of students or provide information about individual student's class schedules to members of the public. University Counsel also does not accept service on behalf of University employees unless it is in a case in which University Counsel Laurence Pendleton has filed a notice of appearance or a responsive pleading.
---
webpage contact:
University Counsel